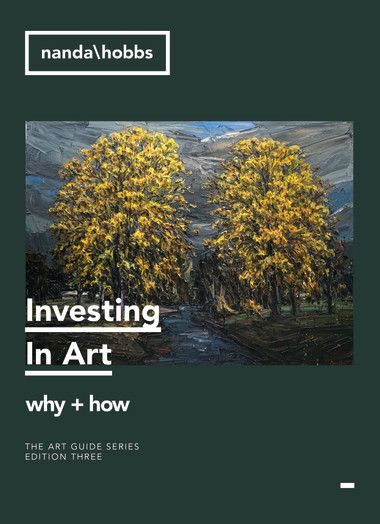 Investing In Art – Why + How
The Art Guide Series - Edition 3
In an uncertain world, hard assets are highly sought after. Find out how Art in a portfolio can diversify and insulate against economic volatility. We explain how to find the next big names in art, how prices are determined and how to earn up to 7%pa. income from your art.
12 - 14 Meagher Street Chippendale, NSW 2008
Opening Hours
Monday to Friday, 9am - 5pm Saturday, 11am - 4pm COVID Safe Check-in: As part of the Nanda\Hobbs COVID safety plan, all visitors to the gallery must sign in via the Service NSW QR code.