Hubert Pareroultja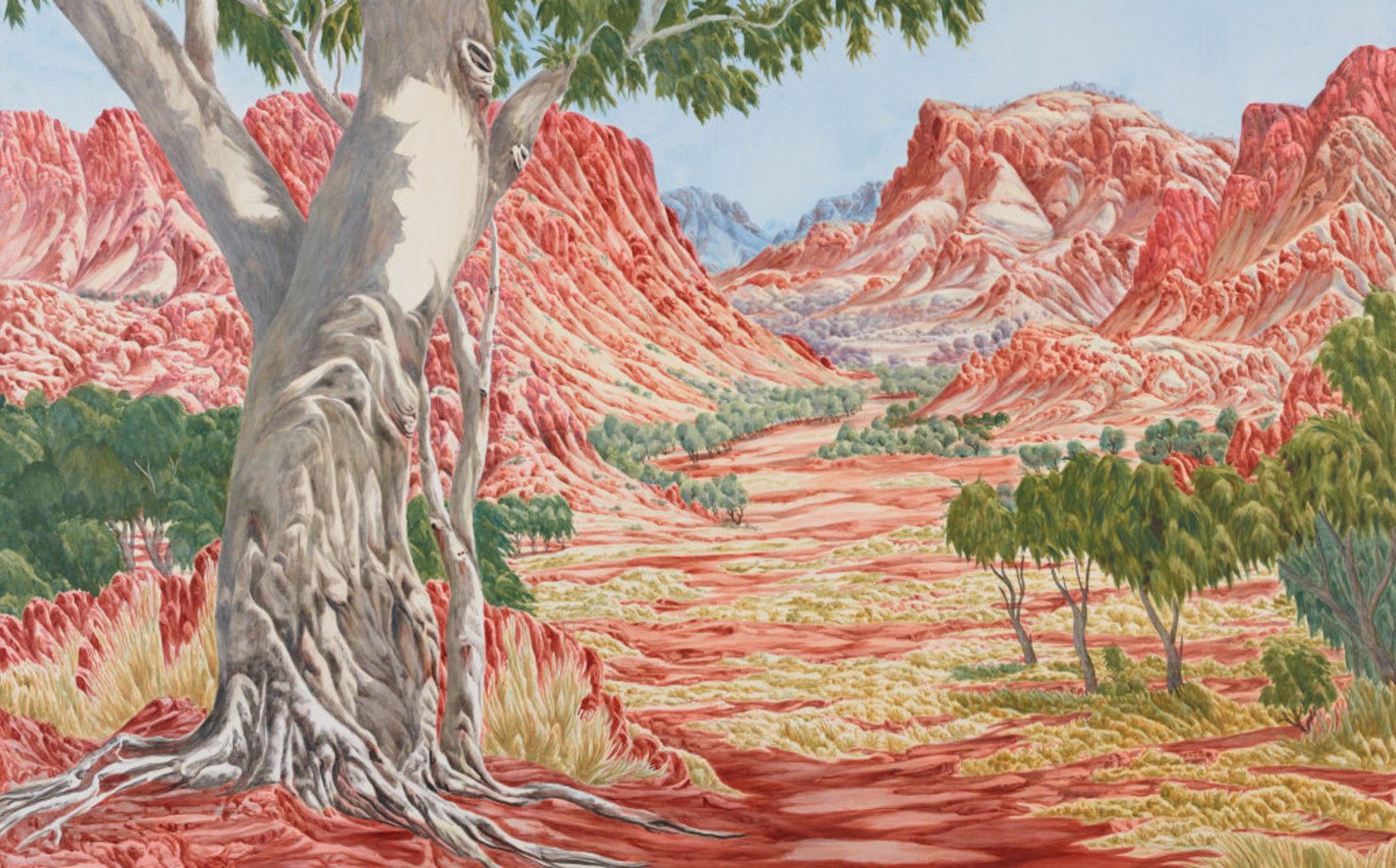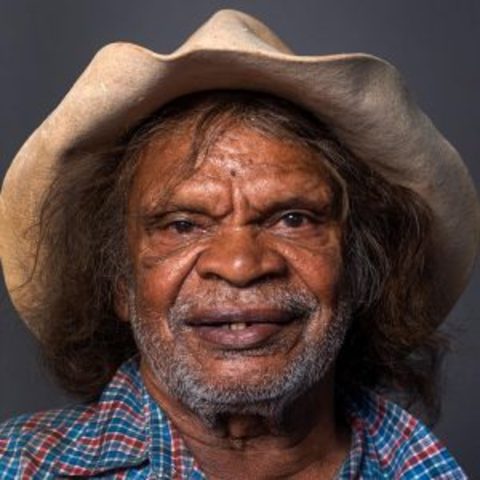 Born 1952, Hermannsburg
Language: Luritja, Lives and works in Hermannsburg
Represented by nanda\hobbs
Winner of the prestigious 2020 Wynne prize for landscape painting at the Art Gallery of NSW, Hubert Pareroultja is one of the custodians of his uncle Albert Namatjira's vision of the West MacDonnell Ranges. He lives in the country, surrounded by the white gums and grass trees with the sounds of black cockatoos echoing through the air.
Hubert's vision of the evocative landscape is accentuated with his unique ability to capture the subtleties of light as it bounces off the ancient iron stone. Colour and composition are monumentalised in his vast canvases.
The acknowledgment of the cross-cultural methodology—a western watercolour technique enthused with the understanding and sensitivity of a traditional custodian of the land—is an important step in the ongoing discourse of what makes contemporary Australia.
Hubert is working currently on a series of major water colours and canvases to be held at Nanda\Hobbs in 2020.
\ Exhibitions featuring
Hubert Pareroultja
12 - 14 Meagher Street Chippendale, NSW 2008
Opening Hours
Monday to Friday, 9am - 5pm ONLINE Saturday – closed until further notice Following the latest NSW Government advice in relation to Covid— from Monday 29th June, the Gallery will be operating online only—Monday to Friday 9-5 pm for the duration of the Sydney lockdown All events associated with Paul Ryan (South by Southwest) and Les Rice (Disco Inferno) exhibitions have been postponed. We will keep you advised of any further changes as they arise. COVID Safe Check-in: As part of the Nanda\Hobbs COVID safety plan, all visitors to the gallery must sign in via the Service NSW QR code.