Kathrin Longhurst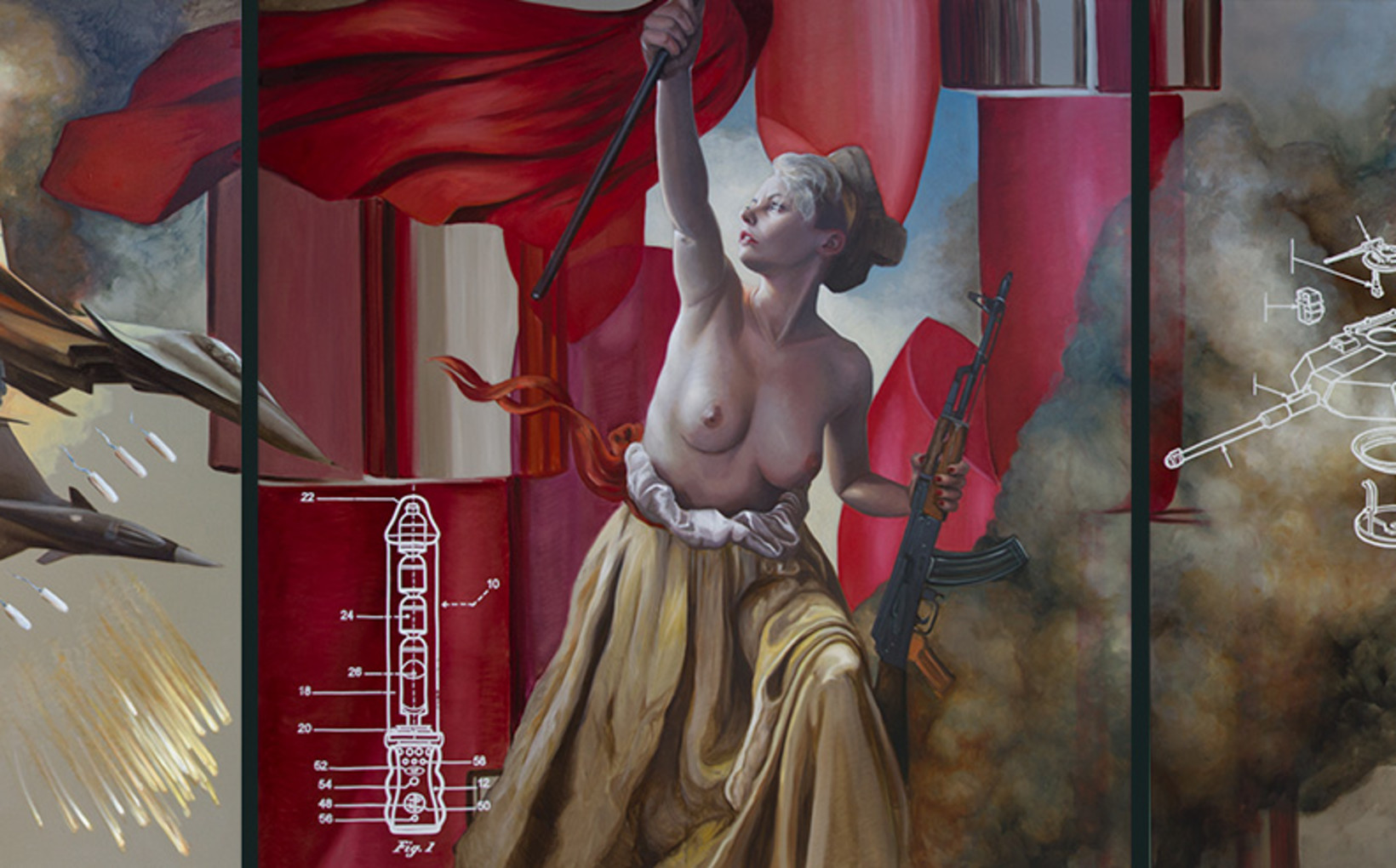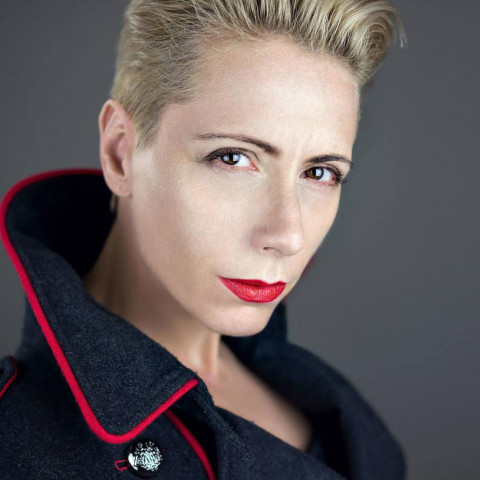 Lives and works in Sydney
Represented by nanda\hobbs
"Propaganda is all around us. It's not specific to a period of time, a country or a regime … it's everywhere."
Kathrin Longhurst grew up in Communist East Germany, where she started taking life-drawing classes at age 14. Growing up in East Berlin 'behind the iron curtain', Longhurst's access to glamour was strictly limited. She longed for "pretty dresses and pretty things". Her paintings recall this love of luxuries formerly forbidden, while her female figures challenge varying definitions of feminism through their combination of strength and desirability.
Longhurst has been a full-time artist since 2003. Her work is strongly influenced by Socialist realism and Communist propaganda art. She spent a decade in Scandinavia visiting galleries in Denmark and Sweden as well as a year in Belgium, where her work gained its Art Nouveau influences.

Longhurst is actively involved with Portrait Artists Australia, Australia's largest industry association for professional portraitists.
Kathrin Longhust creating her body of work "Forging of a Human Spirit", exhibited by Charter Hall and Nanda\Hobbs at 1 Martin Place, March 2017.
Kathrin Longhurst is a finalist in the 2018 Archibald Prize, Art Gallery NSW - View Here
\ News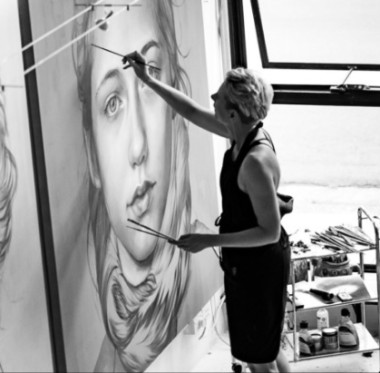 Media
4 November 2019
Maria Stoljar talks with Kathrin Longhurst about how growing up on the eastern side of the Berlin Wall would inform her life and career as a painter many years later.
Read more
\ Exhibitions featuring
Kathrin Longhurst
12 - 14 Meagher Street Chippendale, NSW 2008
Opening Hours
9am - 5pm Monday to Friday 11am - 4pm Saturday The gallery will be closed for the Australia Day weekend, including Saturday 25th and Monday 27th January