Tom Adair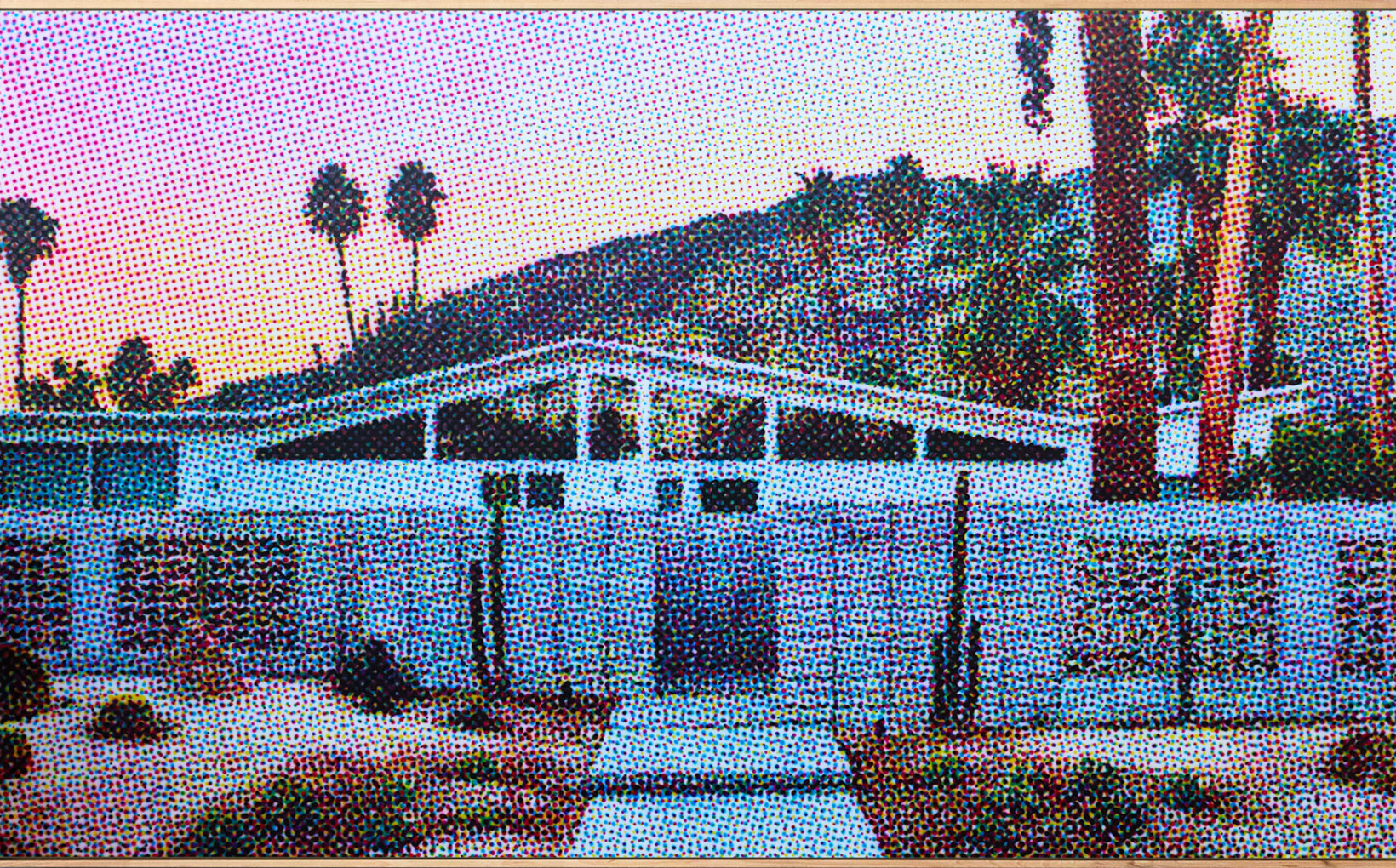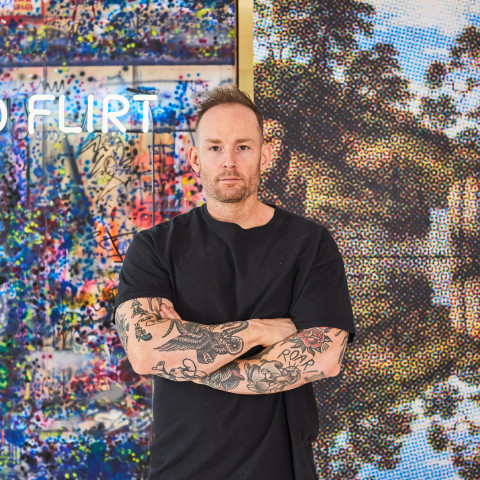 Lives and works in Melbourne
"Airbrush is like a refined form of graffiti, I have adapted this into something familiar yet new. For me it's the layering of neon and specialist framing that really gives a quality and brings my pieces to life."
Born in Melbourne in the eighties and immersed in graffiti subculture, Adair's refined exploration of medium, is a clear progression from an adolescence spent spraying walls with pressurised paint. The picture perfect homes dotted across flat dibond surfaces are a personal response to the illusion of the idyllic family home through the means of architecture influenced by a professional career focused around design and interiors.
Viewed from afar, the works appear as monochromatic colour images from the mid-century architecture era. Adair engages many processes while producing the romantic pieces, first documenting the dwellings using photography and digitally creating halftone renderings before spending countless hours meticulously airbrushing the works by hand.
The addition of hand bent neon lights are used to accent each structure and invite the viewer closer to a more intimate level where the swirling electricity and softness of the airbrush can be appreciated on a more personal level.
\ News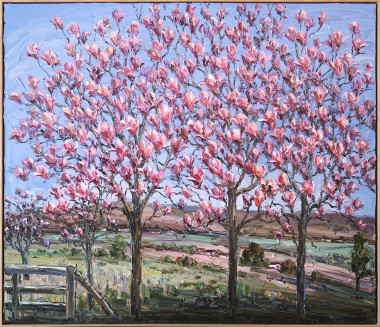 NH Event
13 December 2022
In this collection are available artworks from this year's solo gallery program; some that were not released at the time—all great examples from our talented stable.
Read more
\ Exhibitions featuring
Tom Adair
12 - 14 Meagher Street Chippendale, NSW 2008
Opening Hours
Monday to Friday, 9am - 5pm Saturday, 11am - 4pm