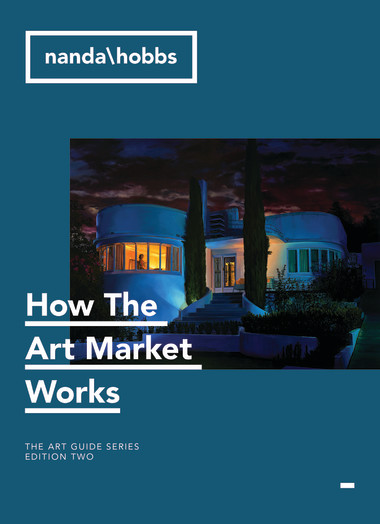 The Art Guide Series - Edition 2
This guide explains how the art market works. We outline the two sides of the market (primary and secondary) and define the role of the main protagonists—galleries, dealers, art consultants and auction houses. We give tips on how to buy at auction and explain the complex process of determining artwork pricing, both for the primary and secondary market.
12 - 14 Meagher Street Chippendale, NSW 2008
Opening Hours
Monday to Friday, 9am - 5pm Saturday, 11am - 4pm COVID Safe Check-in: As part of the Nanda\Hobbs COVID safety plan, all visitors to the gallery must sign in via the Service NSW QR code.