Bambi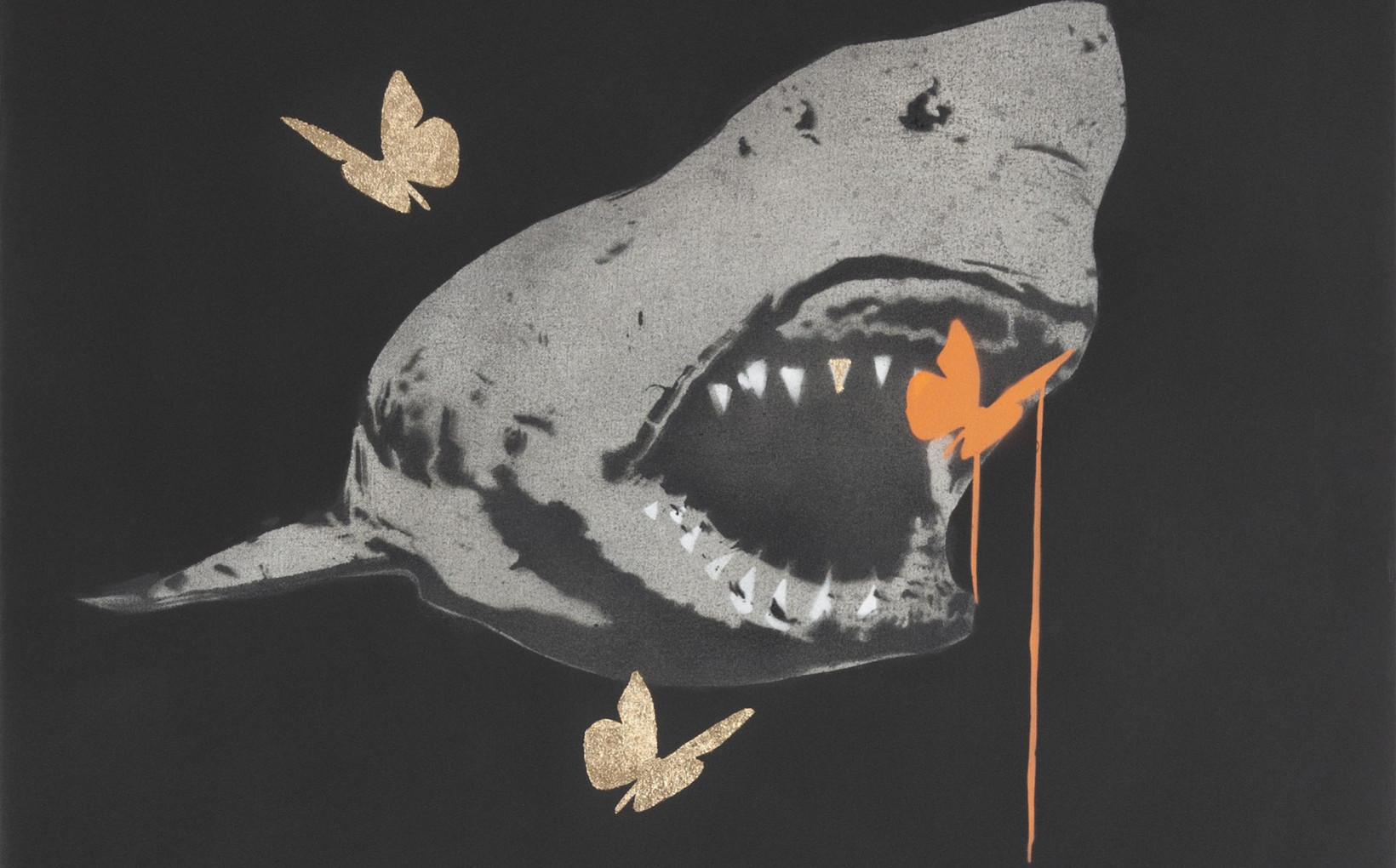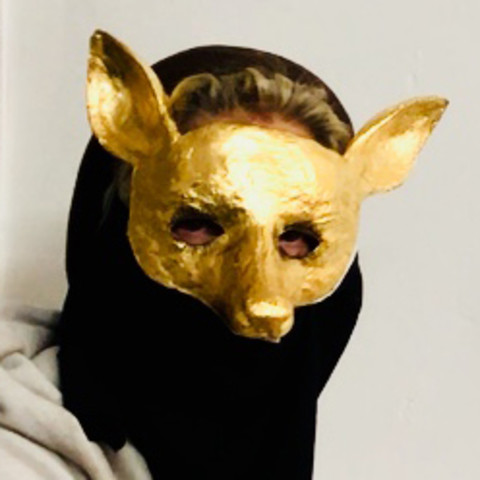 Lives and works in London, UK
A feminist with a spray can, Bambi has been active in the British street art scene for over 10 years often referenced as the 'female Banksy' as a testament to her talent and the fastidiously kept secret of her true identity. In that reference, Bambi jokingly refers to Banksy as the Male Bambi- a hit towards our male centric society. Her works focuses on contemporary female identity and its relationship to patriarchal culture. She also highlights political and social injustice.
Bambi is recognised for her stencilled graffiti and has created various works across London. She first gained attention for her 2011 piece Amy Jade in Camden Town—a tribute to the late singer, Amy Winehouse and her Diamonds Are A Girls Best Friend depicting a young Queen Elizabeth II as the Queen of Diamonds. This work was featured in Time Magazine in 2012.
Bambi's work is included in collections around the world including celebrities, Robbie Williams, Adele, Brad Pitt, Kanye West and Rihanna. She has recently held solo shows in the UK, Austria, and the US.
Read Article "Bambi: graffiti artist on why she's more than just a 'female Banksy'", by Hannah Ellis Peterson, The Guardian, 19 October, 2015
\ News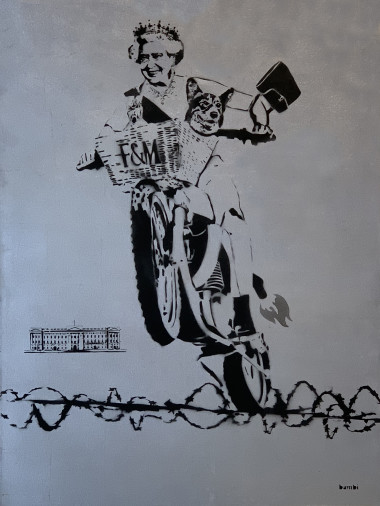 Media
21 March 2019
The Street Artist known as Bambi is holding her first show in Australia at Nanda/Hobbs Gallery in Chippendale. Called 'Bambi in Situ', the exhibition opens Thursday March 21, 2019 and runs until March 30.
Read more
\ Exhibitions featuring
Bambi
12 - 14 Meagher Street Chippendale, NSW 2008
Opening Hours
We are currently open online and by appointment only Please contact us to arrange a viewing.