George Gittoes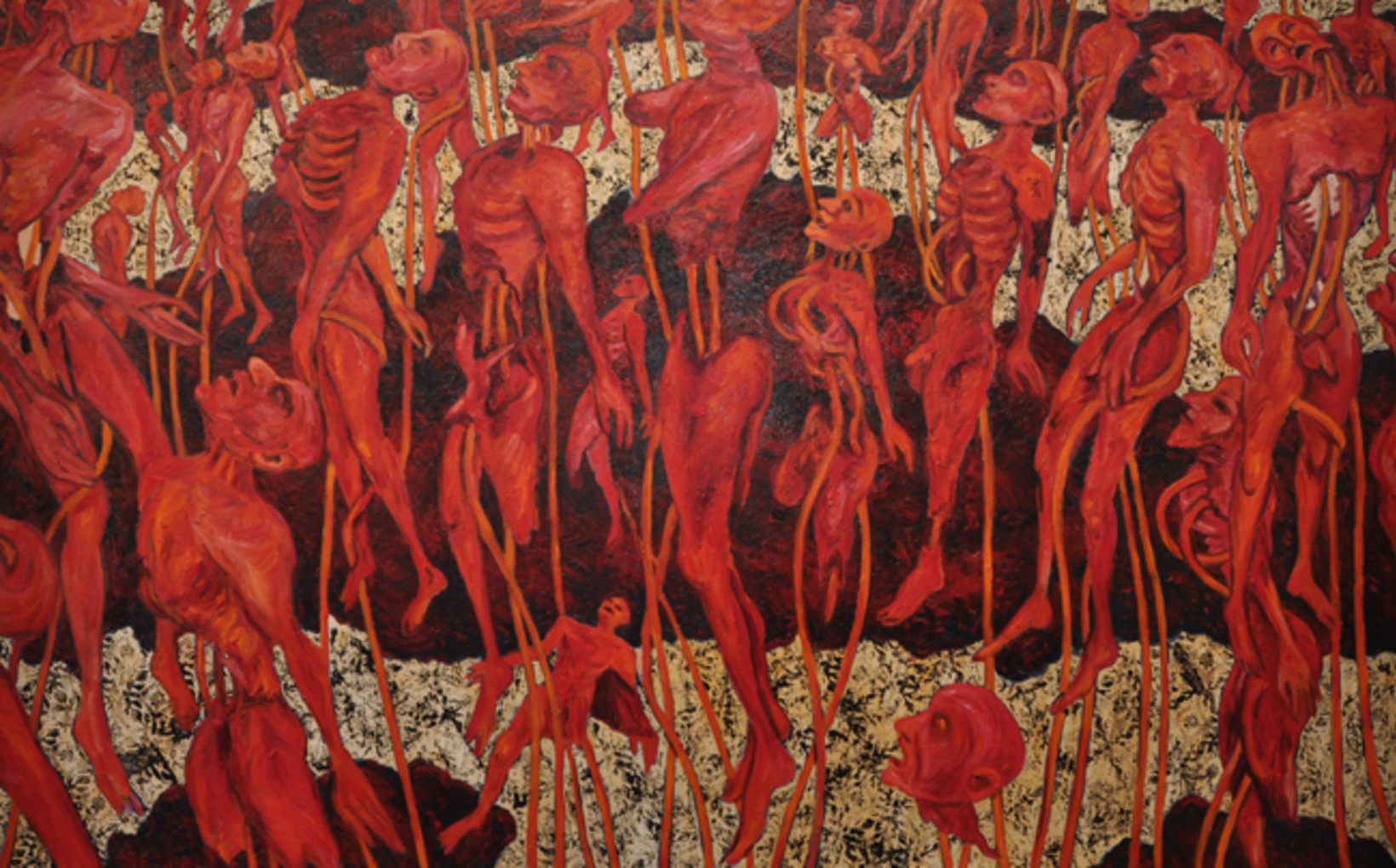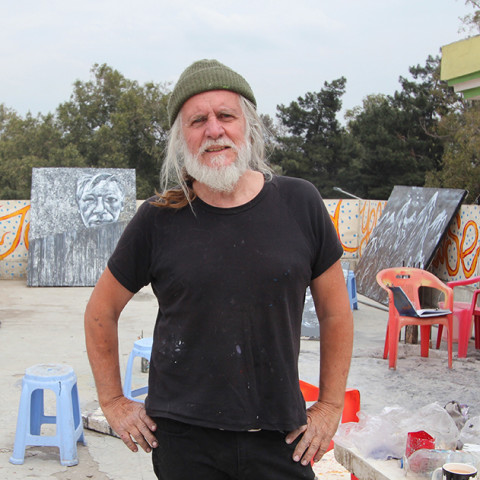 1949
Represented by nanda\hobbs
Gittoes' ongoing endeavour to reveal the horror and complexity of war is unique.
George Gittoes is an eyewitness in the world's contact zones. Visiting the battle- and killing-fields of Rwanda, Iraq, Nicaragua, the Philippines, Bosnia and Afghanistan, Gittoescaptures the atrocities and attacks on basic human rights. He produces poignant, rare images of the aftermath of terror, shock and death on the edge of human experience.
Gittoes is described simultaneously as a figurative painter, a modernist, a postmodernist, a social realist, a pop artist and an expressionist. His painting The Preacher, winner of the Blake Prize for Religious Art in 1995, was completed following his visit to Rwanda in 1995 with the Australian peacekeeping forces.

Also an internationally acclaimed filmmaker, several feature films covering the war on terror have been released by Gittoes since 2004.
Gittoes acknowledges his journey is one into the heart of human darkness: "I believe there is a role for contemporary art to challenge, rather than entertain. My work is confronting humanity with the darker side of itself."

Gittoes has received significant critical acclaim and is widely published, with a monologue on the artist's career released by Gavin Fry in 2003. His work is included in the collections of the National Gallery of Australia, the Powerhouse Museum, the State Library of NSW, the Queensland Art Gallery and the Museum & Art Gallery of NT, as well as in regional Galleries throughout Australia and private collections in Australia, Germany, the USA, Canada, the UK and Switzerland.

After being awarded an honorary Doctor of Letters by the University of NSW in 2008, Gittoes relocated to Berlin in early 2009, working closely with Mayen Beckmann, the distinguished German curator and granddaughter of the iconic German Expressionist painter Max Beckmann. It was in Berlin that Gittoes produced and exhibited his Descendence series (2009–10), before returning to the Tribal Belt of Pakistan.Gittoes' ongoing endeavour to reveal the horror and complexity of war is unique.
\ News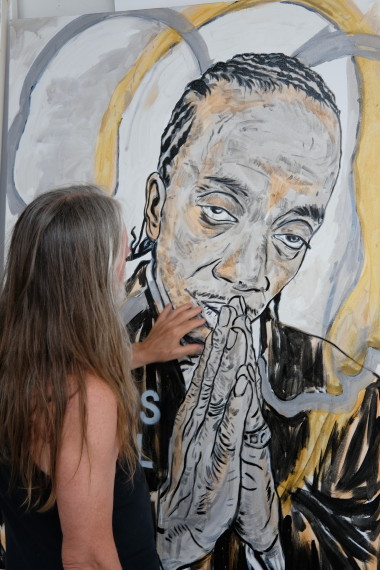 News
29 January 2019
Carolee Schneemann, described by MoMA as "one of the most influential artists of the second part of the 20th century", has endorsed the work of George Gittoes in a recent interview.
Read more
\ Exhibitions featuring
George Gittoes
12 - 14 Meagher Street Chippendale, NSW 2008
Opening Hours
Monday to Friday, 9am - 5pm Saturday, 11am - 4pm