Jasper Knight
\ 2015 Sulman Prize finalist, Art Gallery of NSW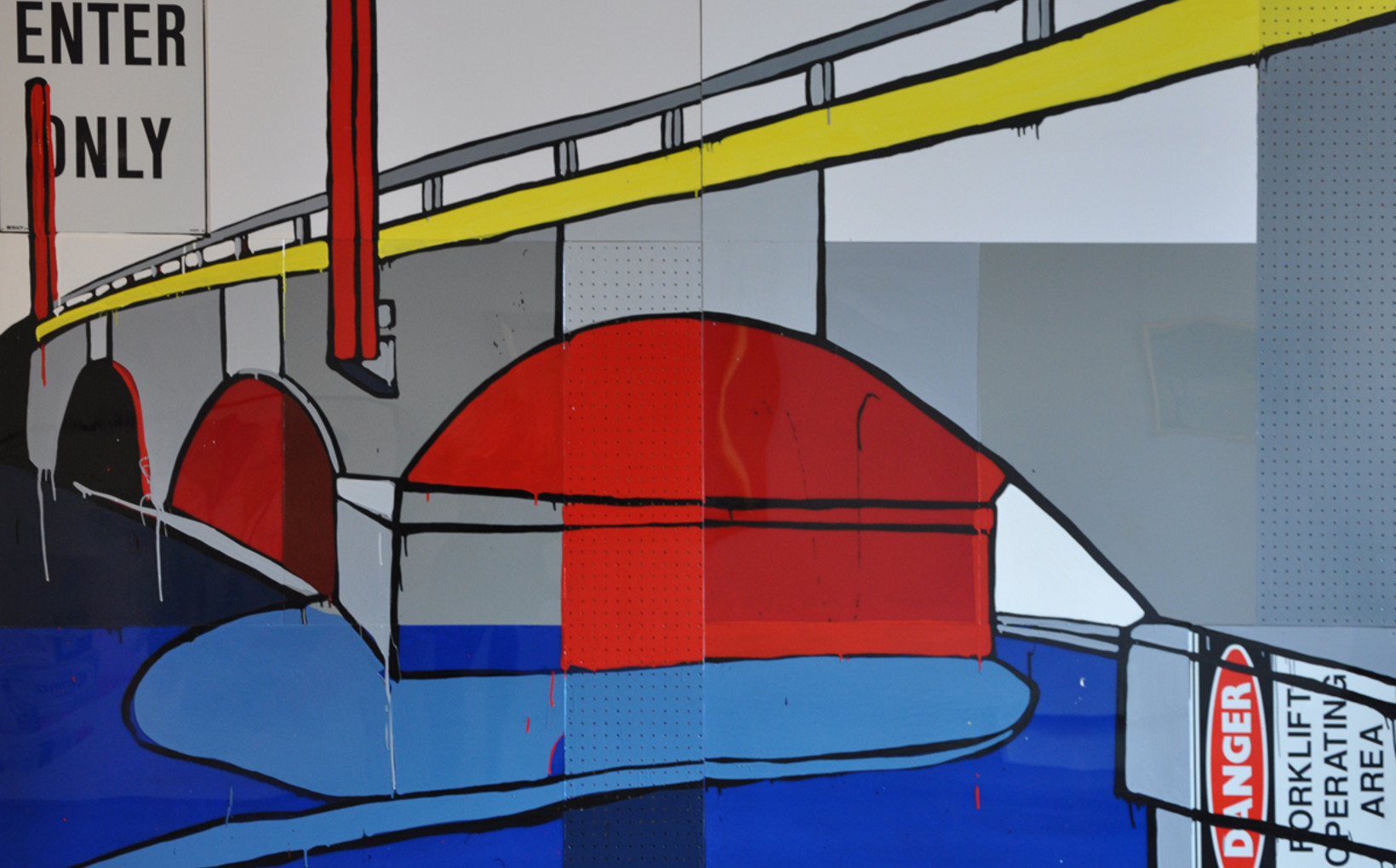 Born 1978
Lives and works in Sydney
It is Jasper Knight's belief that industrialization was one of the most profound events in human history and that the objects left behind are the keys to the past, not just piles of decaying junk.
Jasper Knight questions boundaries—for example, between high art and the amateur or postcard photo—and blurs distinctions—characteristically, between sculpture and painting. His works are constructed of plywood, perspex, cardboard boxes, old signs, found plastic tiles etcetera—the surfaces and materials having their own provenance. These provenances are often integral to the intention of the work: Knight's series based on ports was constructed, in part, from the detritus on and around wharves.

Spatially the works are dynamic, exploring the relationship between material and subject, between constructed object and painted surface, with deliberations between surface and traditional perspective expressed in sophisticated presentations of resolutions of binary terms ranging from landscape to cars, chairs to wharves.
12 - 14 Meagher Street Chippendale, NSW 2008
Opening Hours
Monday to Friday, 9am - 5pm Saturday, 11am - 4pm