Lily Kelly Napangardi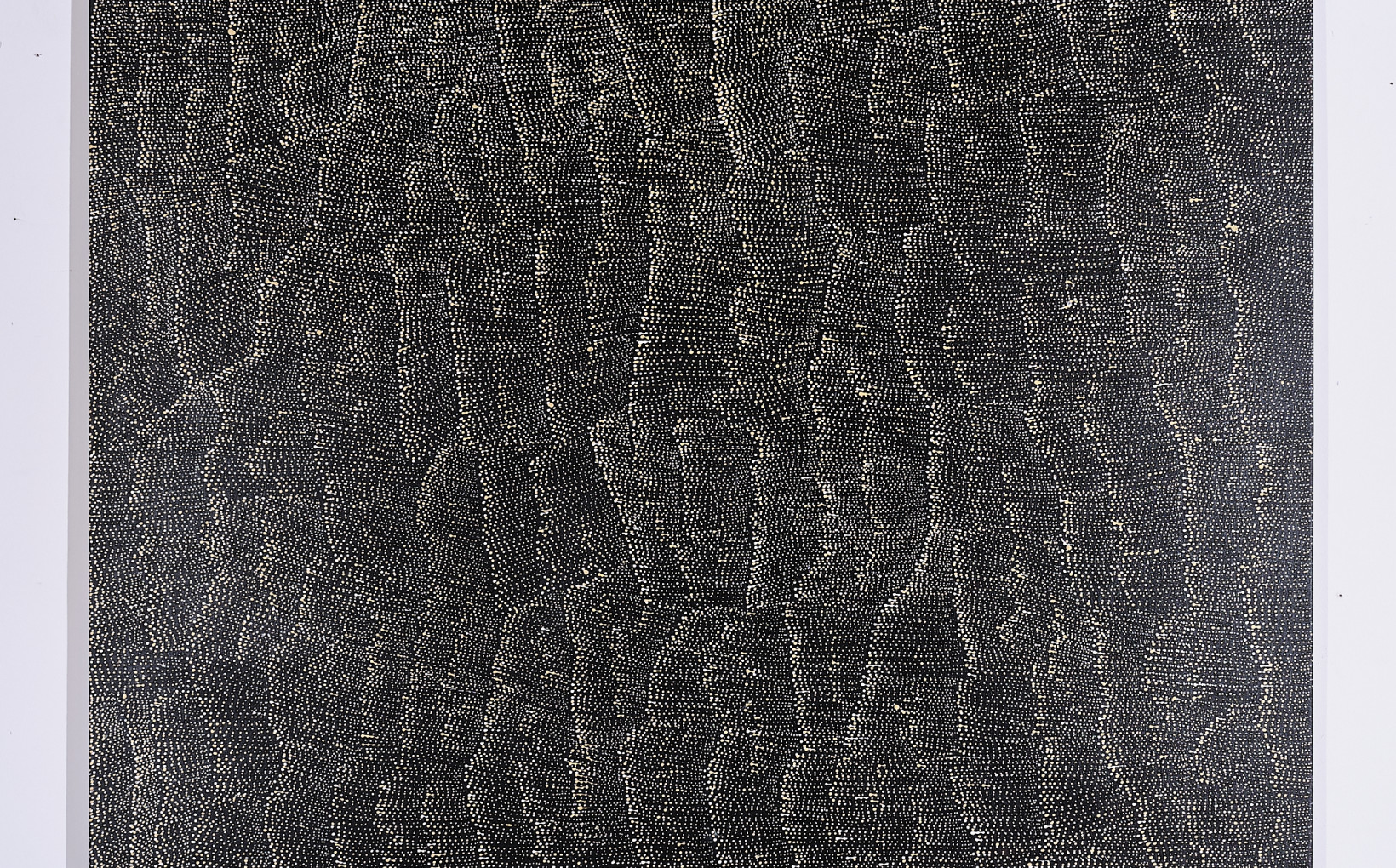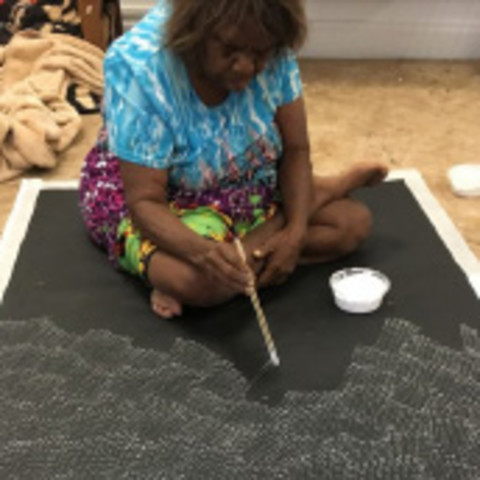 b. 1948 Haasts Bluff, NT Language: Warlpiri / Luritja
Lily Kelly Napangardi is a senior law woman of the Watiyawanu community, near Haasts Bluff, north-west of Alice Springs. She moved to Papunya in the 1960's with her artist husband Norman Kelly and began painting in the 1980's.
Lily holds authority over the Women Dreaming story associated with Kunajarrayi. Her hypnotic paintings are made up of fine dots and dashes, their muted tones building a mysterious, hidden topography of her land. She depicts her country's sandhills, its winds and the desert environment after rain.
Lily Kelly Napangardi won the Northern Territory Art Award for painting in 1986, and the General Painting Category at the 20th Telstra National Aboriginal and Torres Strait Islander Art Awards in 2003. In 2006, she was named as one of Australia' s 50 most collectable artists by the Australian Art Collector Magazine.
Lily Kelly Napangardi's work is held in numerous public and private collections across Australia (including, National Gallery Canberra, Art Gallery NSW, Art Gallery of SA, Queensland Art Gallery, National Gallery of Victoria) as well as major international collections including Musee du quai Branly, Paris, The Thomas Broom Collection, Amsterdam, Lucianon Bennetton Collection, Venice, Gallery Anthony Curtis, USA, and the Kelton Foundation, USA.
\ Exhibitions featuring
Lily Kelly Napangardi
12 - 14 Meagher Street Chippendale, NSW 2008
Opening Hours
Monday to Friday, 9am - 5pm ONLINE Saturday – closed until further notice Following the latest NSW Government advice in relation to Covid— from Monday 29th June, the Gallery will be operating online only—Monday to Friday 9-5 pm for the duration of the Sydney lockdown All events associated with Paul Ryan (South by Southwest) and Les Rice (Disco Inferno) exhibitions have been postponed. We will keep you advised of any further changes as they arise. COVID Safe Check-in: As part of the Nanda\Hobbs COVID safety plan, all visitors to the gallery must sign in via the Service NSW QR code.