Raymond Young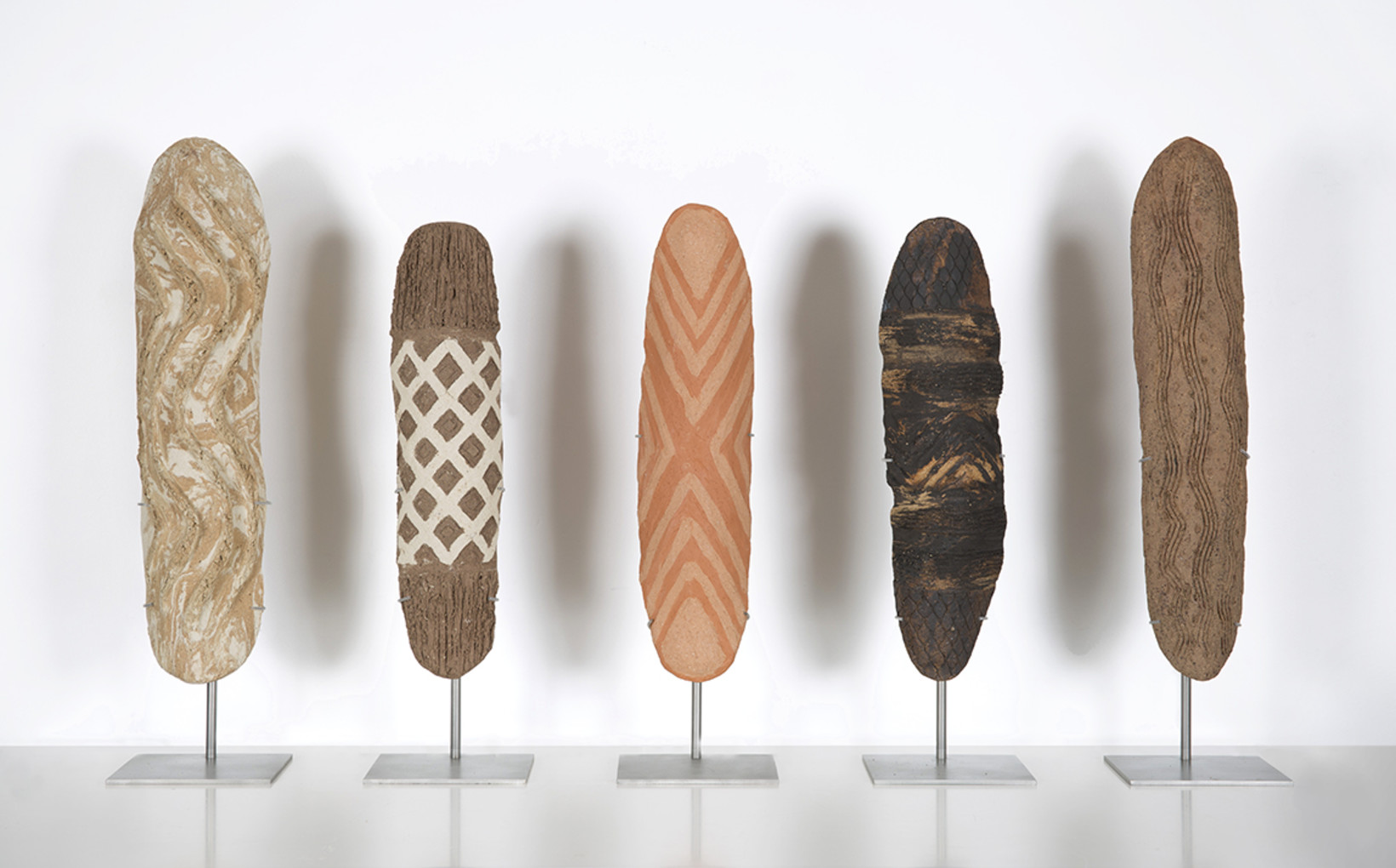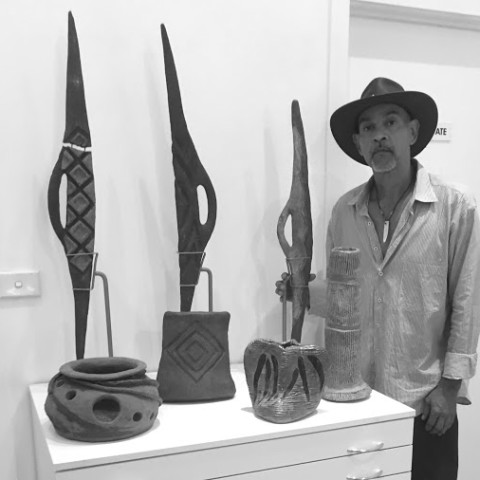 1966, Melbourne
Lives and works in Melbourne
Gunnai, Yorta Yorta and Gunditjmara
Raymond Young was given drawings of traditional Gunai Kurnai designs through the Torch's Indigenous Arts in Prison and Community Program when he was at Loddon prison. Two-and-a-half years later, his ceramic works are being acquired by the National Gallery of Victoria. This is his story.
My name is Raymond Young. I am a part of the Gunai Nation
I got involved with indigenous arts when I was at Loddon Prison, out near Castlemaine. I was working with ceramics and wanted to express my art through the creation of shields.
Kent Morris, the Indigenous Arts in Prison and Community Program Coordinator, gave me a drawing of shield designs from five clans of the Gunai/Kurnai. Elders had drawn and recorded these old designs over 30 years ago. I was very excited about it and wanted to create them in clay.
Whilst I was doing it I had that connection to country, thinking about my Elders and the Old People that had created these markings a long time ago. I believe it was something that was instilled in me. It gave me freedom. Despite being locked up in the bodily form, spiritually I was free.
I entitled my works Shielding Our Future. Having respect for my mob was very important for me, our culture, the diversity of it all. This is something I want to instil in younger generations.
This is who I am, it's something that can never be taken away, and that's precious. Other people express it through dance, songs, and paintings. I felt that connection through my pottery and my shields.
Having my work exhibited at the National Gallery of Victoria was unexpected. As I said to the boys in jail, "you know there is opportunities for you", but this is something I didn't expect. When my work was chosen for exhibition, it lifted my spirits and enabled me to get through some really tough times. When I was in jail my Grandmother and my Mother passed away and art got me through.
In jail, a lot of other nationalities don't have what we have, as I've said to the fellas and the boys in there – we need to keep this program going because who knows when it might be taken away from us, so it's something that we have to guard.
It has been difficult, I have been out for just over a month and just getting used to the environment – it can be a little intrusive but I turn to my art to get me through.
There is so much out here that white Australians don't know about. It's important to our mob to be able to express, tell our stories, song lines, then they will get a better understanding of where we are coming from and they can be on that journey with us.
I just hope that the Indigenous Arts in Prison and Community Program continues, that the men and the women will be able to be have their artwork shown. They are hurting in jail – there is a lot of misery and a lot of hurt in there - and our art, it allows us to cope better.
\ Exhibitions featuring
Raymond Young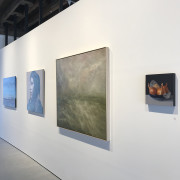 Group Exhibition
6 December 2017 — 20 January 2018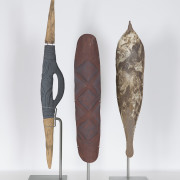 Battle Lines
26 June — 11 July 2017
12 - 14 Meagher Street Chippendale, NSW 2008
Opening Hours
9am - 5pm Monday to Friday 11am - 4pm Saturday Christmas Hours: The gallery is closed from 22 December and reopens on Monday 6 January.