Regina Pilawuk Wilson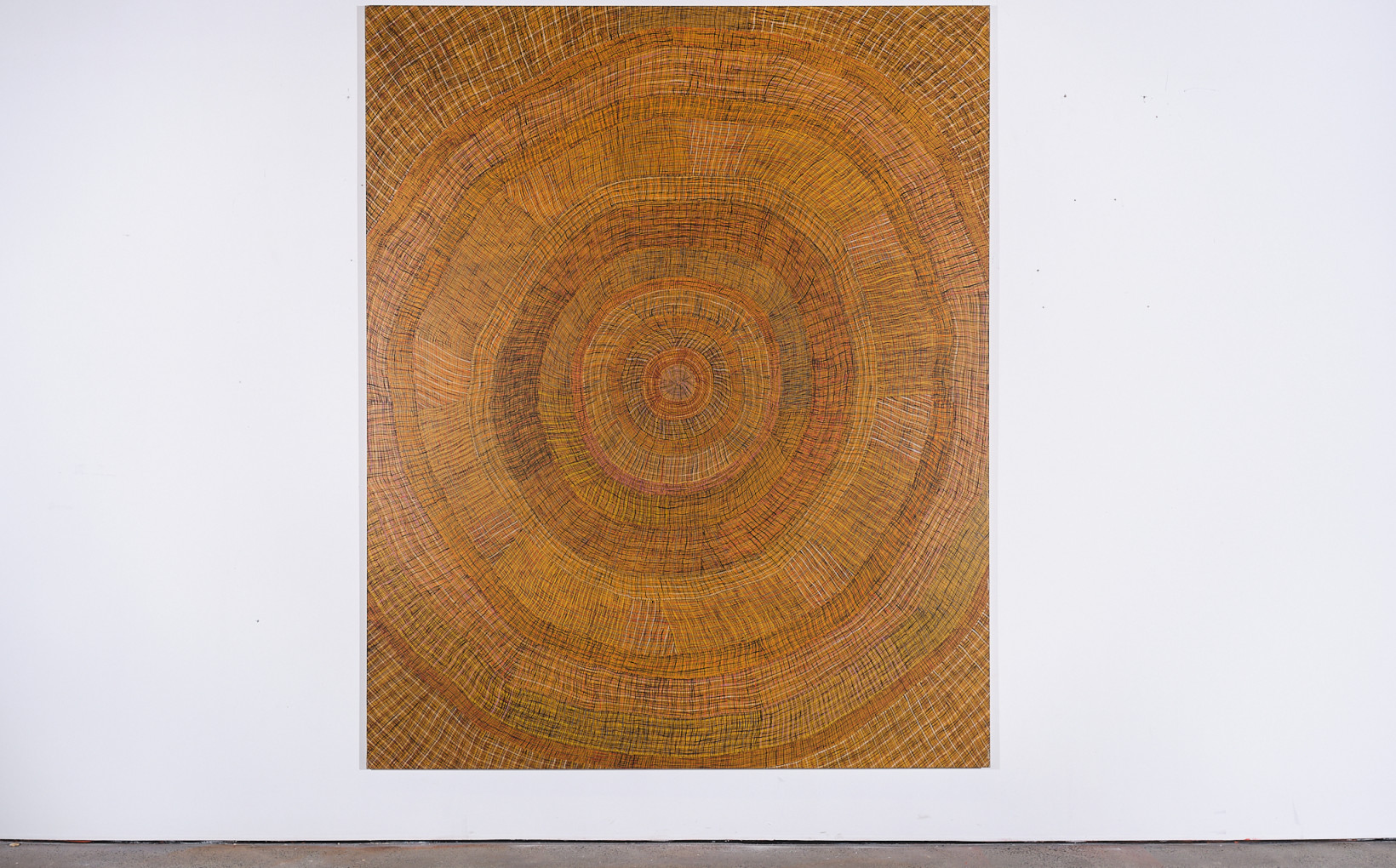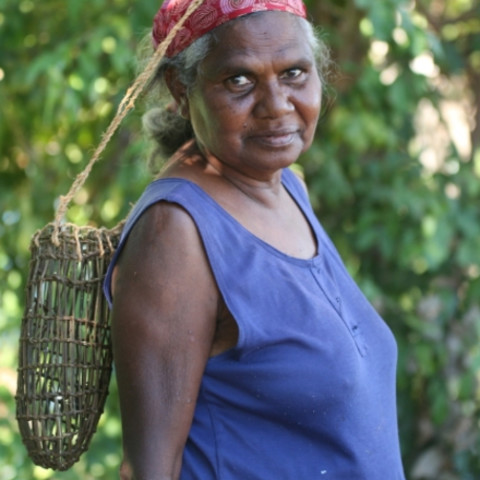 b. 1948 Daly River Region, NT
Regina Pilawuk Wilson is a Ngan'gikurrungurr artist and Cultural Director of Durrmu Arts—an Aboriginal Corporation in the Peppimenarti (large rock) community. Together with her late husband, Harold Wilson, Regina was pivotal in the founding of this community following successful land right campaigns in 1973. Situated in the Daly River wetlands, 3000 kilometres southwest of Darwin, the site became a permanent settlement for the Ngan'gikurrungurr peoples and a significant Dreaming site.
Regina's work has been celebrated widely. In 2003, the artist's golden yellow Syaw (fishnet) painting won her the General Painting Award at the Telstra National Aboriginal and Torres Strait Islander Awards. Regina's paintings have been included in many prestigious group exhibitions including the 3rd Moscow Biennale of Art (2009), the Wynne Prize (2008 and 2009), AGNSW, and Dreaming Their Way: Australian Aboriginal Women Painters at the National Museum of the Arts, Washington. In 2018, her work was shown in Marking the Infinite at the Phillips Collection in Washington DC and at Second Street Gallery in Charlottesville. Regina's works are held in numerous collections including the Art Gallery of New South Wales, the National Gallery of Victoria, the Gallery of Modern Art | Queensland Art Gallery, the British Museum and various private and corporate collections both nationally and internationally.
\ Exhibitions featuring
Regina Pilawuk Wilson
12 - 14 Meagher Street Chippendale, NSW 2008
Opening Hours
Monday to Friday, 9am - 5pm Saturday, 11am - 4pm COVID Safe Check-in: As part of the Nanda\Hobbs COVID safety plan, all visitors to the gallery must sign in via the Service NSW QR code.