Tjawina Porter Nampitjinpa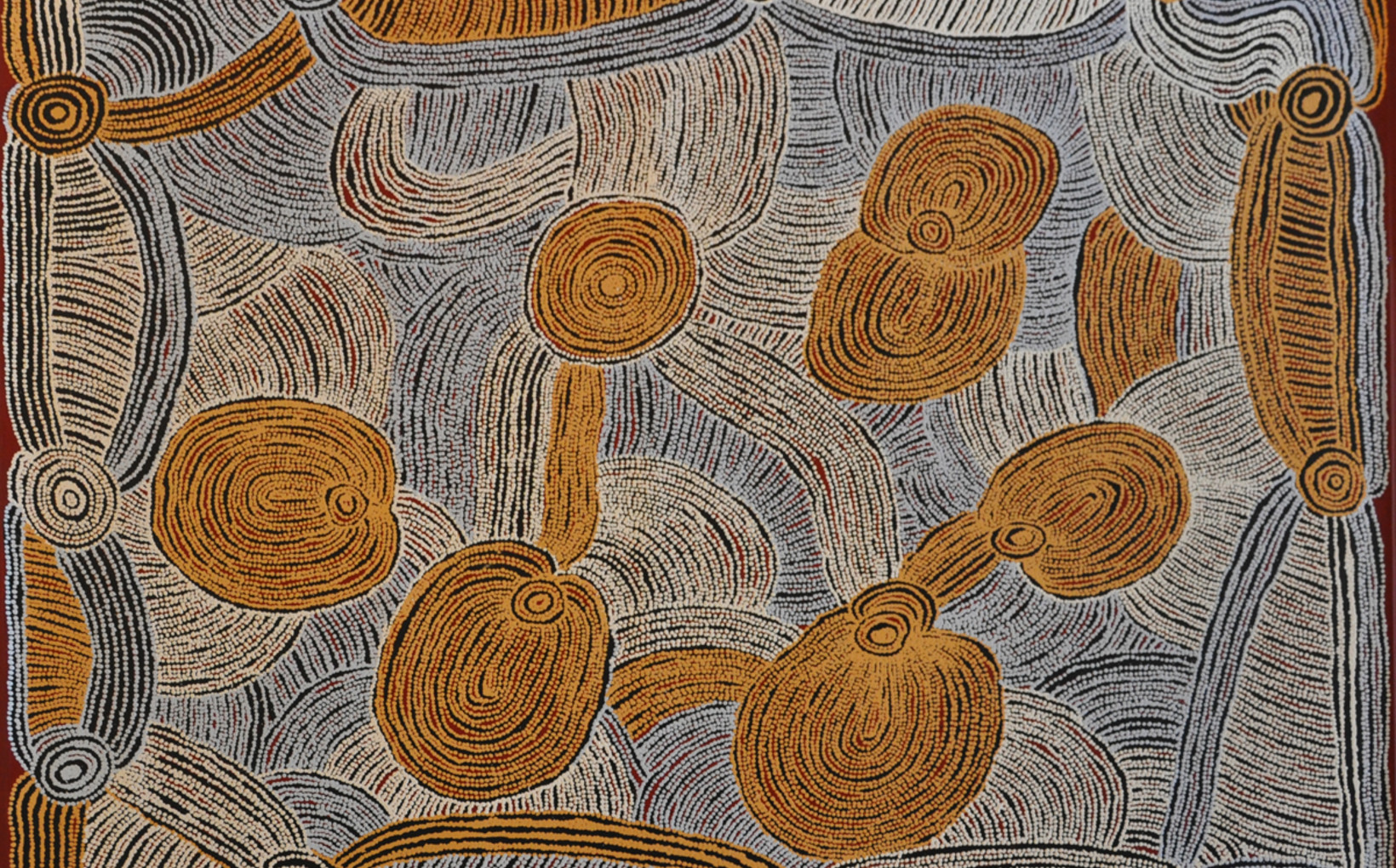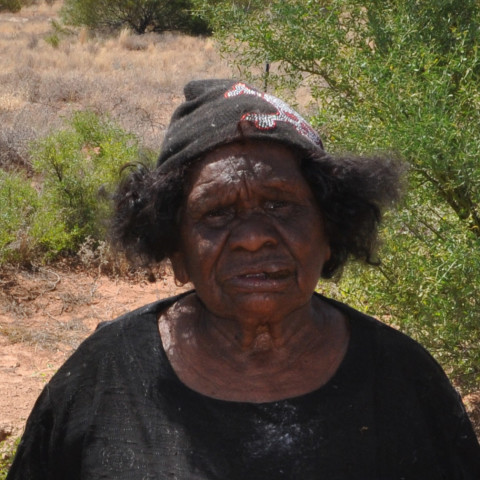 Born circa 1950
Lives and works in Tjukurrla, North of Docker River, WA
Tjawina Porter Nampitjinpa's paintings are represented in private and corporate collections in Australia and internationally.
Tjawina Porter Nampitjinpa is the sister of Esther Giles Nampitjinpa and half-sister of Nyurapayia Nampitjinpa (Mrs Bennett). She lived a tribal life until moving to the then newly established government settlement of Papunya after her younger brother died. Now widowed, she has returned to live with her family members on traditional land.

Initially known for her skill as a traditional basket-weaver, Tjawina Porter Nampitjinpa is now a prominent painter of the stories passed down by her mother and her father. She often portrays the sites of Yumari, Punkilpirri, Tjukurla and Tjalili, using thick layering of predominantly white, cream, brown and pastel paint. These sites are significant, as they are the places for ceremonies and the areas to obtain water and vital bush foods.
\ News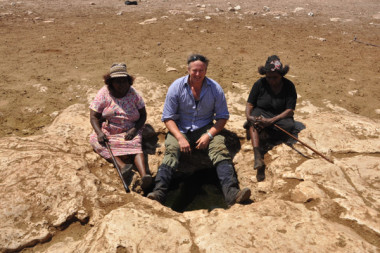 Media
3 April 2017
by Ralph Hobbs
Published by Aboriginal Art Directory
5 April, 2007

Aboriginal Art Directory's article by N\H Director, Ralph Hobbs, The Indigenous Art Market: An insiders observation is a hard-hitting and pragmatic insight into a market that has seen enormous highs and lows—but remains strong and progressive and will always be of profound importance to the cultural history of Australia.
Read more
\ Exhibitions featuring
Tjawina Porter Nampitjinpa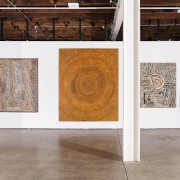 Group Exhibition
9 September — 2 October 2021
Group Exhibition
12 February — 20 February 2015
12 - 14 Meagher Street Chippendale, NSW 2008
Opening Hours
Monday to Friday, 9am - 5pm Saturday, 11am - 4pm COVID Safe Check-in: As part of the Nanda\Hobbs COVID safety plan, all visitors to the gallery must sign in via the Service NSW QR code.