Flights of Fancy
25 July — 10 August 2019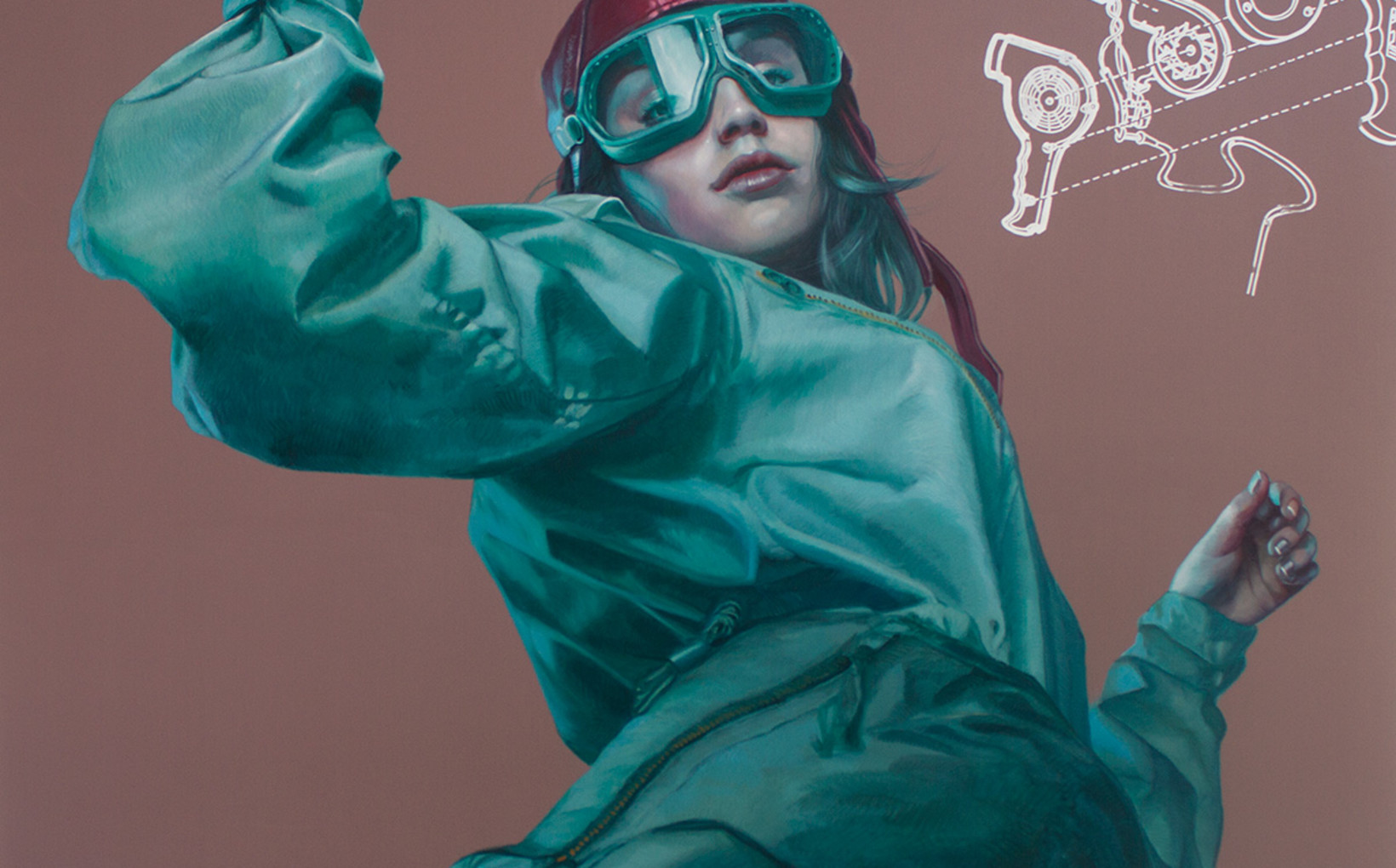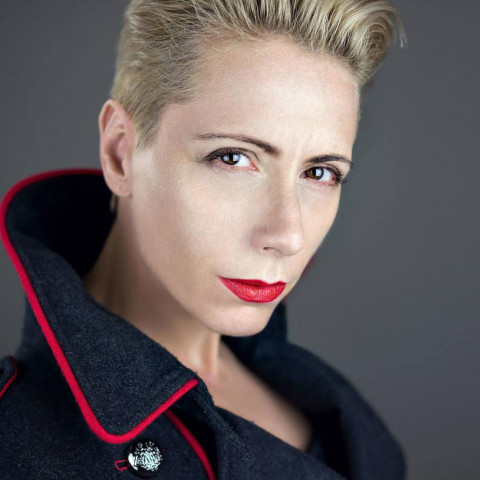 Born 1971, East Berlin
Lives and works in Sydney
Represented by nanda\hobbs
Flights of Fancy
This series of work uses the imagery of female pilots and flying as a commentary on currently changing social norms and the push back that is resulting from them. We're currently seeing the rise of advocacy groups for greater gender equality and equal rights for women. Ideas previously seen as pipe dreams or flights of fancy are suddenly within reach. But this is not happening without resistance and struggle. Just like the early flight pioneers, my female heroes are stepping out into unknown territory, breaking boundaries and are risking everything for a brighter future. The act of flying is symbolic of discovery, reaching new heights and bridging large distances and divides. My flying heroines are courageous, daring and at the same time vulnerable. As they step out into the unknown, we can cheer them on and recognise ourselves in them.
The larger works have blueprints of common household items screen-printed on them. That they are presented in a disassembled/exploded view is no coincidence. They are referencing the dismantling of the patriarchy or a rebellion against oppressive social norms that have been put on women under the patriarchy, such as the norm to look tiny, weak and skinny, amplifying imagery of women as the weaker sex. The hairdryer can represent unrealistic beauty norms when it comes to hair and grooming – women having long hair and being well groomed to look feminine, whereas the blender can represent unrealistic dietary norms – thin waist lines associated with diet shakes and the trend to live clean and pure.
Kathrin Longhurst
July 2019
\
Exhibition featured works
12 - 14 Meagher Street Chippendale, NSW 2008
Opening Hours
Monday to Friday, 9am - 5pm ONLINE Saturday – closed until further notice Following the latest NSW Government advice in relation to Covid— from Monday 29th June, the Gallery will be operating online only—Monday to Friday 9-5 pm for the duration of the Sydney lockdown All events associated with Paul Ryan (South by Southwest) and Les Rice (Disco Inferno) exhibitions have been postponed. We will keep you advised of any further changes as they arise. COVID Safe Check-in: As part of the Nanda\Hobbs COVID safety plan, all visitors to the gallery must sign in via the Service NSW QR code.