ground
26 October — 7 November 2020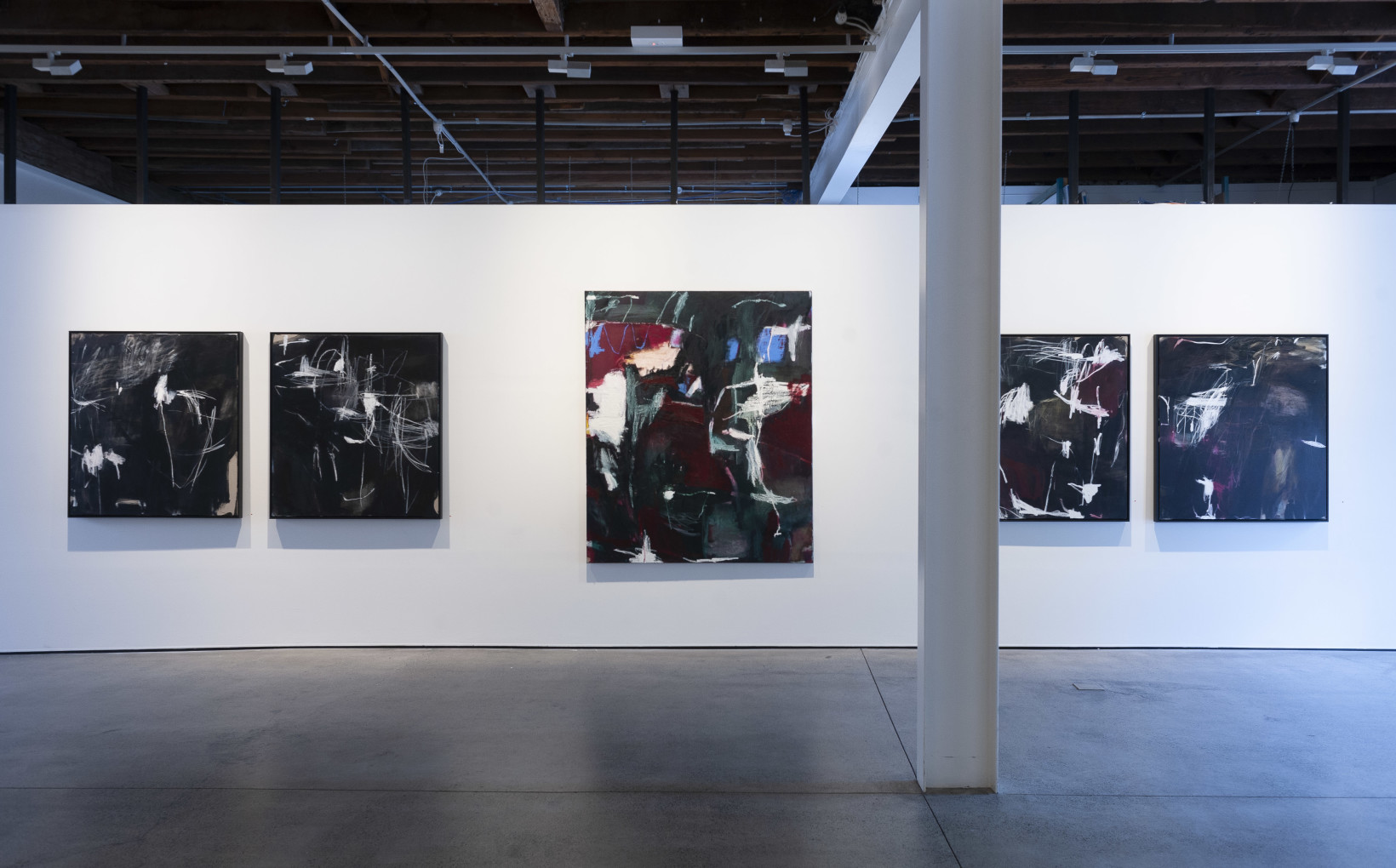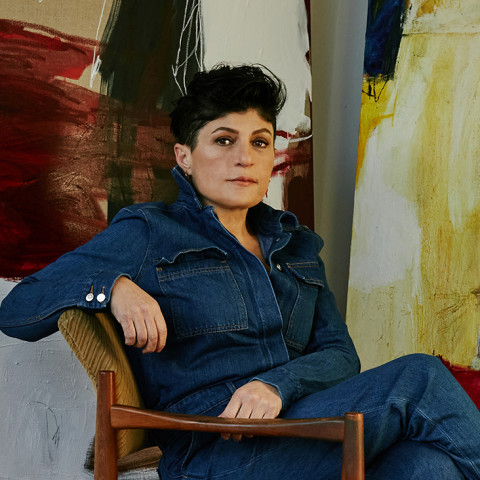 Lives and works in Sydney
Represented by nanda\hobbs
The art of Antonia Mrljak provides a bridge between the memories that form us and the intuitive impulses that form our present. Ground is the artists' first exhibition at Nanda\Hobbs—it is an intoxicating ode of love to her family in line and colour. Her Sicilian heritage is the foundation stone of her oeuvre—the soul of her artmaking. Indeed, her conversation will often drift to a childhood in a community rich in its ability to create a shared experience of abundance—conjured from little.
Mrljak's paintings, both vast and intimate, intend to bind and bring us together. The canvas has become an antidote to the words and actions of a world that is set on dividing and troubling us. The artist has a deft touch for the most difficult of art languages—an intuitive abstraction of line and form. There is emotion at every turn and, although non-representational in nature, the spirit and soul of the work is clear and loudly echoes her humanist intentions. Harmony and beauty ebb from the picture plane where her dynamic drawn line provides unification throughout. The artists' touch and ability to weight the power of the graphic mark is impressive. From a practice point of view, this is the intersection of drawing and painting—the distinction is ambiguous. Every line and tone becomes a syllable, a word, a sentence, for the viewer to absorb her narrative.
It was the great Australian artist, John Olsen who delved into the Mediterranean verve for life and community. He introduced Australians—in artistic terms—to something other than overcooked lamb and boiled-to-death vegetables. From his early experiences in Majorca, family rituals and feasts are celebrated, abstracted, so as not to be illustrative. He, like Mrljak, frees us from the constraints of realism. Visual truth is what we, the audience, want to bring to the experience of looking and feeling the work.
As with Olsen, there are derivative marks—a hint of a fish or eel caught whilst collecting nettles on the banks of the Georges River. The colour of a golden egg yolk as it sits atop the flour, soon to be turned to pasta with the alchemist's touch. We feel the spoken language of the old country ten thousand miles away from the artist's youth, in the suburban streets of Sydney's south west. Words and stories provide comfort—a sense of place and belonging in a strange land that is now their home.
For the audience, there is a requirement to delve into the paintings of Ground, to understand the artist and her concerns—her loves and her vision. The rewards for our deeper engagement are undoubtably profound.
Ralph Hobbs
October 2020
The exhibition is on show until Saturday 7 November.
\
Exhibition featured works
12 - 14 Meagher Street Chippendale, NSW 2008
Opening Hours
Monday to Friday, 9am - 5pm Saturday, 11am - 4pm 2023 SUMMER DATES We will close on 23 December and reopen on Monday 16 January