Kingdoms
6 February — 25 February 2023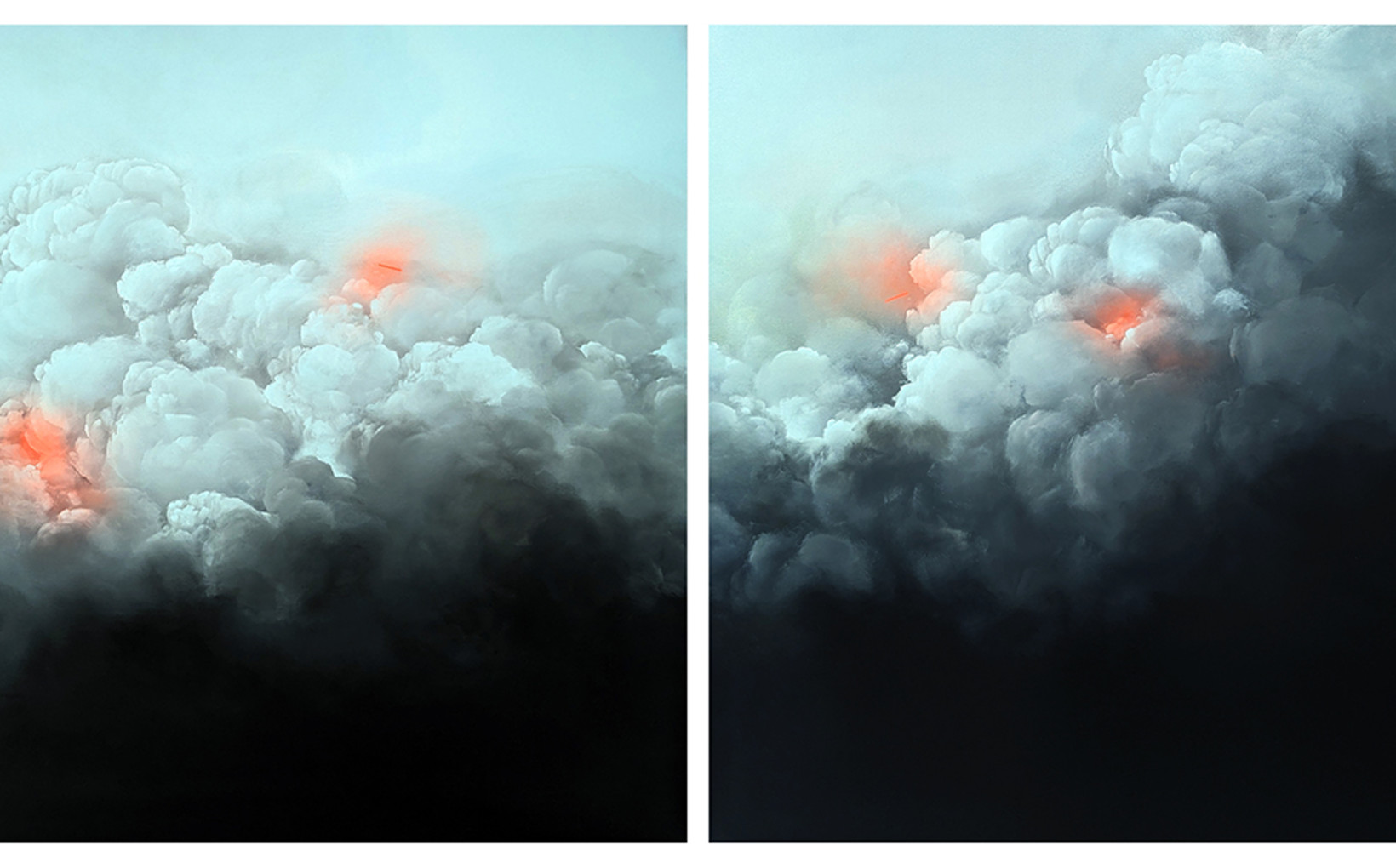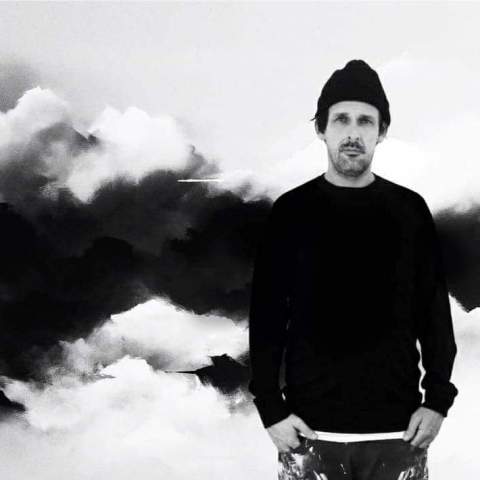 Born 1976
Lives and works in Sydney
Represented by nanda\hobbs
Romanticism, the eponymous 19th-century movement, was born from an artistic and literary society eager to find meaning beyond the rationalism of the newly minted Industrial Age. After millennia of faith-based indoctrination directed from the pulpit, enlightened rationality had gained philosophical ascendancy. This blew open a spiritual void: that very human concern with what is unseen yet felt in the omnipresence of nature.
The Romantic entanglement with the Abyss—the search for what exists beyond the mortal—was manifested through the painting of John Martin, Caspar David Friedrich, and J.M.W Turner. Through climactic and atmospheric compositions, these artists pursued notions of Heaven and Hell, both literally and allegorically. Turbulent cloud structures, lightning strikes, dramatic tone and colour were wielded to portray nature toying with man.
In a contemporary context, Brooklyn Whelan's practice probes and pokes at the Romantic tradition. His own evocative cloudscapes—wherein calamitous cumuli give way to an eerie calmness after the storm passes—act as an anecdote for the world we inhabit; eternally beautiful yet threatening. The fluidity of Whelan's painting practice is evident throughout the exhibition. His process is rich in passion, always working from a central point, with each structure evolving and morphing as the artist gives way to a mandative precision rather than a preordained composition. Inherent in Whelan's practice is the freedom for his audience to journey through their own personal relationship with the natural world.
Kingdoms is an exhibition that draws on Whelan's formative street art practice. His studio painting nods to the artist's embellished graffiti letter work. In both instances, recurring vivid colour lines bisect the picture plane, bringing a visual sharpness to his compositions. The ethereal quality of Whelan's amorphic cloud structures juxtaposes against striking laser beams. The flashes of technicolour reflect our electrified modernity, whilst hinting at long-asked but never answered existential questions.
Ralph Hobbs
January 2023
Join Brooklyn Whelan and the Nanda\Hobbs team to celebrate the opening of KINGDOMS on Thursday 9 February, 6–8pm.
A pre-opening Artist Talk will run from 5pm.
\
Exhibition featured works
12 - 14 Meagher Street Chippendale, NSW 2008
Opening Hours
Monday to Friday, 9am - 5pm Saturday, 11am - 4pm