Monumental Nobodies
27 February — 14 March 2014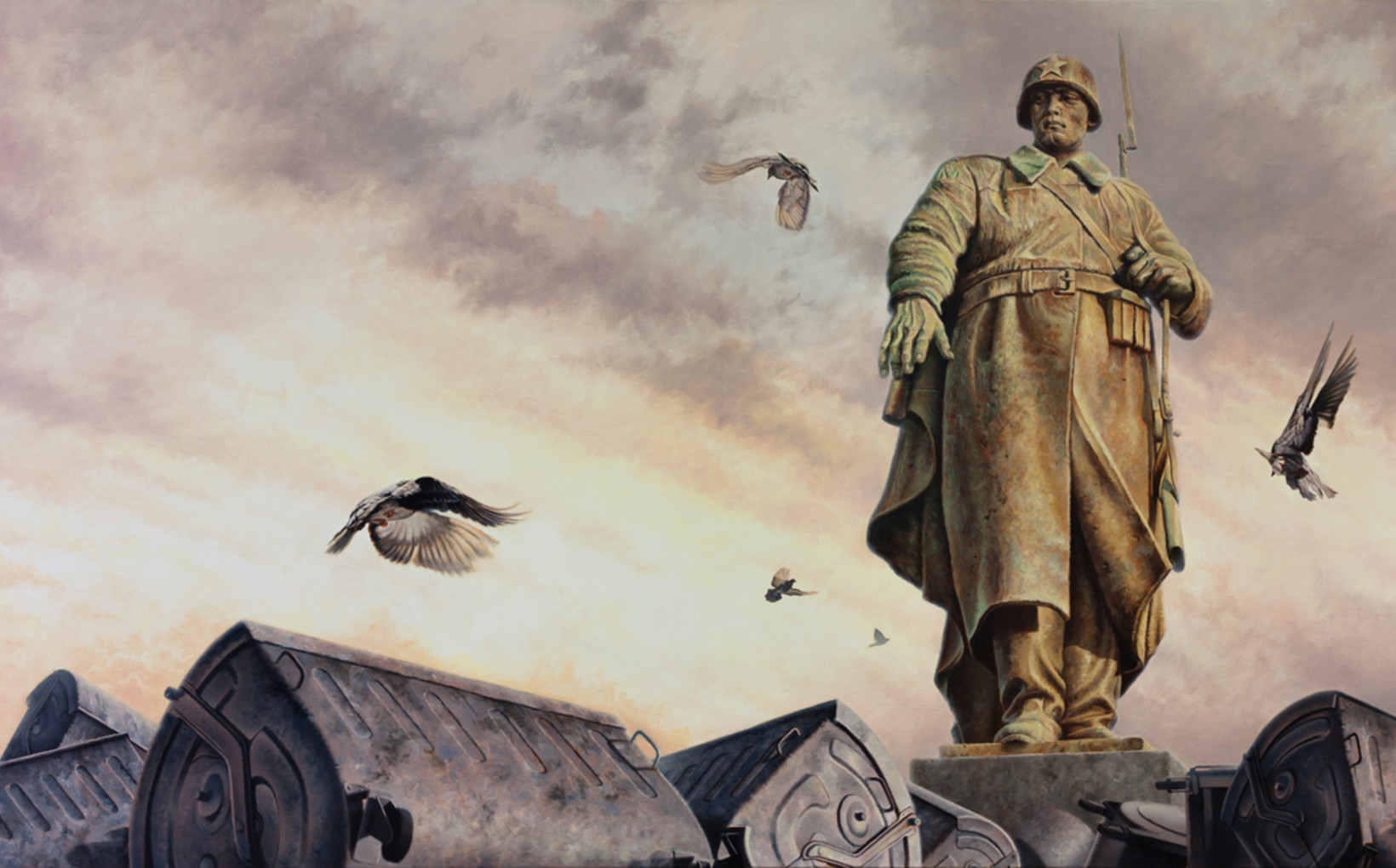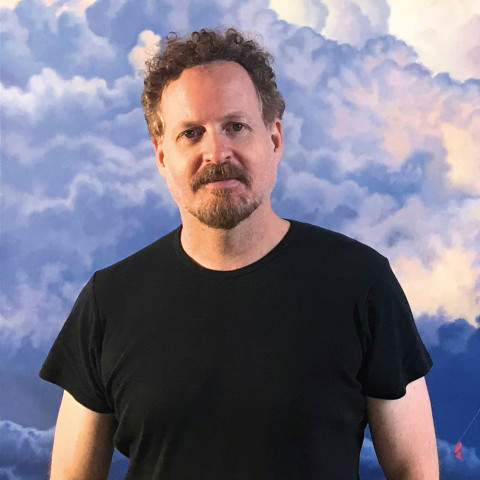 Lives and works Melbourne
Represented by nanda\hobbs
Unlike easy-come, easy-go fashion dicta—and would-be fashion-derived algorithms—Matthew Quick's starting point is embedded satire.

There are many theories that propose causes of the rise and fall of empires, one of the more eccentric being the Hemline Theory, which predicts stockmarket fluctuations by measuring them up—so to speak—in accordance with how much leg women are showing at any given time. The analysis, which began in 1926, has produced an overwhelming stack of data to prove that a nation's wealth falls directly in line with women's hemlines. Unlike easy-come, easy-go fashion dicta—and would-be fashion-derived algorithms—Matthew Quick's starting point is embedded satire.
While travelling through Penang, Malaysia—his wife's homeland—Quick came across an extraordinarily out-of-place statue of Queen Victoria—in a field beside a basketball court. Like the moment Peter Carey conceived the novel Oscar and Lucinda by extrapolating a backstory for a tiny church in the middle of a field, so Quick ultimately delivered Crowning Glory, whereby the hapless monarch's regalia morphed into a clothesline.
In Land of the Free, George Washington is depicted astride his honest horse, spiked with untrusting and detail-minded CCTV cameras. The view of many these days is that America's Military Industrial Complex has completely steamrollered the Founding Fathers' original values and ambitions: '… Life, Liberty and the pursuit of Happiness'.
We find the Soviet statue 'Mother of the Motherland', in History Is Written by the Victors, erect in all of her forgotten, glimmering glory, as a fabulously conductive post for our world's eternally swelling consumption of technological connectivity. There is a nod to the monumentalism of the Russian Constructivists, as well as Shelley's Ozymandias, of 1818. Ozymandias in many respects sets the reference for this exhibition. It is the frailty of most empires' leading-lights that is wittily and deftly monumentalised in Quick's intelligent contemporary terms.
Billie Profitt
2014
\
Exhibition featured works
12 - 14 Meagher Street Chippendale, NSW 2008
Opening Hours
Monday to Friday, 9am - 5pm ONLINE Saturday – closed until further notice Following the latest NSW Government advice in relation to Covid— from Monday 29th June, the Gallery will be operating online only—Monday to Friday 9-5 pm for the duration of the Sydney lockdown All events associated with Paul Ryan (South by Southwest) and Les Rice (Disco Inferno) exhibitions have been postponed. We will keep you advised of any further changes as they arise. COVID Safe Check-in: As part of the Nanda\Hobbs COVID safety plan, all visitors to the gallery must sign in via the Service NSW QR code.