Pure Freedom
26 July — 10 August 2012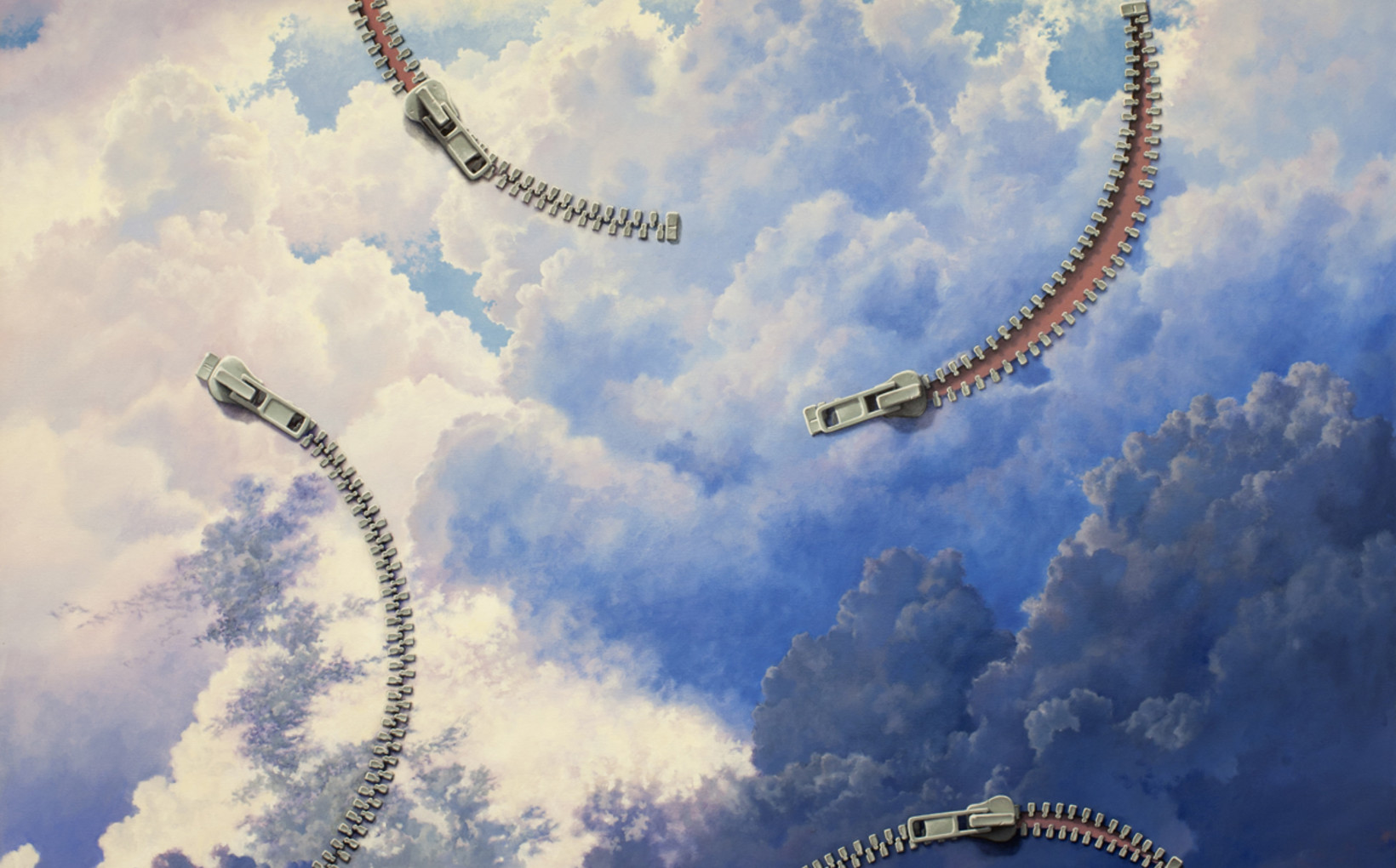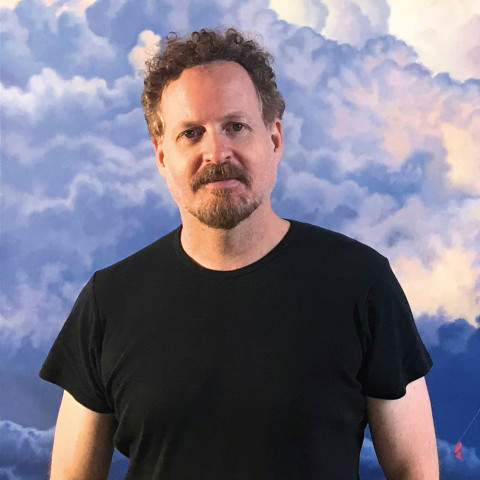 Lives and works Melbourne
Represented by nanda\hobbs
John Constable, the renowned nineteenth-century English landscape painter, believed that the critical element in great landscape painting was the sky. His belief was grounded not merely in compositional theory and its realisation but also the essential, evocative power of clouds. For the self-professed "man of clouds" the range of emotions evoked by the sky, from the awe-inspiring sack and rending of a storm to the calm beauty of a golden sunset, were key. Initially including tree-tops and parts of buildings in his famous cloud studies as a means of tethering the sky-scapes, Constable eventually progressed to painting untrammelled skies.
It may initially be a challenge to position the work of Melbourne-based artist Matthew Quick within the tradition of landscape painting. Nevertheless it is his sky-scapes filled with luminous clouds that literally and metaphorically form the background to his series Pure. While his skies do not possess the same urgent brushstrokes that Constable employed, Quick's intensive process of applying many layers of glazes to build up colour, reminiscent of the Old Masters, contributes an expressive quality. Velvety clouds varying from opaque to translucent, coupled with the tonality of light, render an atmospheric gauge for the intent of the paintings.
Quick describes the Pure series as ultimately an "exploration into humanity"—one freighted with metaphors and fraught with contradictions. In Pure Freedom—the most recent paintings in the series—a wittiness and conceptual strength that has developed since Quick first began his ambitious project (in 2007) is revealed. What at first appears to be a random positioning of inanimate objects against a cloud-filled sky transforms when the title is considered. Human traits and characteristics are disclosed. While 'tenacity', 'deception', 'humility', 'hope' and 'freedom' are, strictly speaking, un-representable, Quick's imagery forces the viewer to question connotations and cultural associations, highlighting the difficulty of ever uncovering a 'pure', static meaning.
When considering Quick's word/image–play, one may think of René Magritte's 1928-29 work La trahison des images ('The treachery of images'), in which "Ceci n'est pas une pipe" ('This is not a pipe') is inscribed beneath a realistically depicted pipe. Like Magritte, Quick is a self-reflexive artist, wittily drawing attention to the illusory quality of his work—in Pure Deception, for example, a flawlessly painted industrial chimney appears to be peeling away from the picture plane.
While Quick cites Magritte as an influence, interpreting his work simply through a surrealist framework would overlook the complexity of his practice. He is an artist who masterfully layers meaning. Not only are the works a unique amalgamation of the tradition of landscape painting and surrealism, they are also filled with metaphors and stories that the viewer is invited to explore and extrapolate. Quick often begins with a personal moment, an historical reference or a philosophical musing. For example, Pure Freedom is grounded in Quick's observing, in Beijing in 1989, elderly Chinese men taking their pet birds, locked in ornate wooden cages, for a 'walk'—hanging the cages in trees when they stopped for a game of outdoor billiards. Quick states of the birds' condition: "Somehow it seemed worse to be able to glimpse freedom, and not experience it, than to not see it at all." The abstract concept is transected by the specific discontinuity, providing a key for the unlocking of innumerable conversations.
Quick is a thought-provoking artist who possesses technical and conceptual strengths to an unusual degree. Acknowledging the history and mechanisms of art, advertising, design and literature, Quick has forged a unique path in contemporary Australian art. The works in Pure Freedom have a timeless quality, for as long as history succeeds us, so too will the meanings and interpretations that are conjured by these images, each viewing offering new insights into humanity and the world around us.
Emma Crott
July 2012
\
Exhibition featured works
12 - 14 Meagher Street Chippendale, NSW 2008
Opening Hours
Monday to Friday, 9am - 5pm ONLINE Saturday – closed until further notice Following the latest NSW Government advice in relation to Covid— from Monday 29th June, the Gallery will be operating online only—Monday to Friday 9-5 pm for the duration of the Sydney lockdown All events associated with Paul Ryan (South by Southwest) and Les Rice (Disco Inferno) exhibitions have been postponed. We will keep you advised of any further changes as they arise. COVID Safe Check-in: As part of the Nanda\Hobbs COVID safety plan, all visitors to the gallery must sign in via the Service NSW QR code.