QUEER CORPOREALITY
29 November — 17 December 2022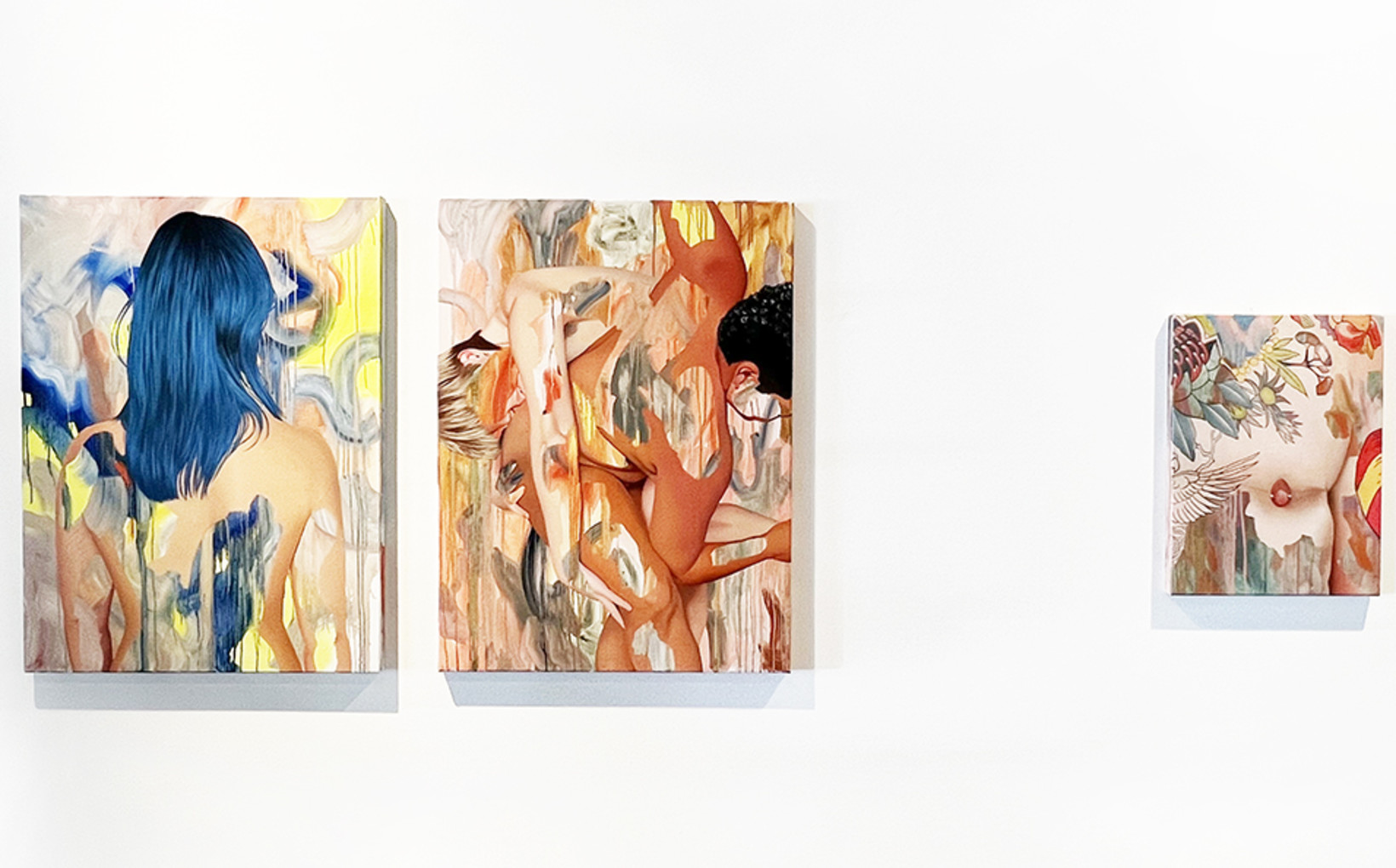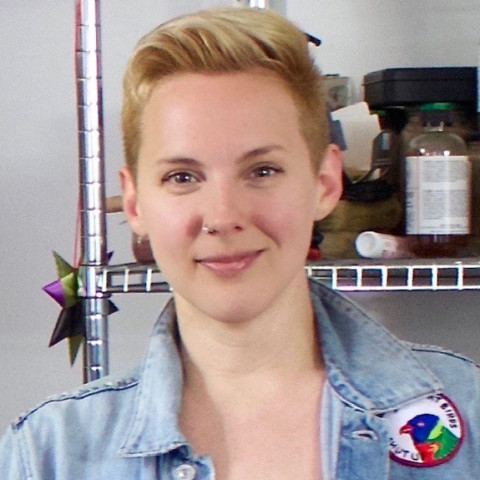 Lives and works in Sydney
Represented by nanda\hobbs
Searching for a Queer Corporeality
If the Western art tradition, predicated on patriarchal-colonial authority, has historically prioritised the bodies and the gaze of cisgender, heterosexual, white men, how might those whose bodies 'exist otherwise' - outside and beyond the corporeality of the cis-het European man - come to reinvent, reimagine, and transform visual languages in ways that prioritise their body and their gaze?
In this essay, I employ the word "queer" as Jack Halberstam does in his 2005 book, In a Queer Time and Place: Transgender Bodies, Subcultural Lives, where he writes, '"Queer" refers to nonnormative logics and organisations of community, sexual identity, and embodiment, and activity in space and time.' 1 In this sense, "queer" does not simply denote sexual practice, but rather, denotes a way of being, an embodied practice, beginning in one's body, and stretching laterally to produce subaltern communities. 'Queer,' by this logic is a way of life as much as it is a way of having sex.
When I speak, then, of the queer body, I am not referring simply to an empirical object, nor am I suggesting the queer body is a fixed reality, but rather what Paul Preciado refers to as a 'somatheque'. This term, 'somatheque' was coined in an effort to displace traditional metaphysics as they exist in the Western medical-anatomical tradition, whereby form opposes matter and the body is approached exclusively as an empirical object. 2 Instead, we come to understand the body as a living political archive:
[…] a biohistorical tapestry traversed by flows (blood, semen, milk, but also glucose, petroleum, text, power, image, desire, electricity...). These flows ultimately exceed the individual body and form part of a wider political and economic engagement.
Adhering to this logic, I therefore refer to the queer body not as an anatomical object of study, but rather as a living political archive. A queer body is a participant in queerness, an action, an active agent in its ongoing materialisations and transformations.
Queer corporeality, then, is that which is produced when a queer artist prioritises their body and their gaze. It is everything that arises through this artist's articulation of the material realities they experience moving through world in their queer body. Kim Leutwyler's breathtaking series, Queer Corporeality, is exactly this.
In this vibrant series, colourful abstract backgrounds are overlaid with Leutwyler's signature hyperrealist studies of queer bodies. The bodies, however, are not entirely intact – sections of flesh are missing, allowing the backgrounds of each painting to seep through into the foreground. This acts as a visual metaphor for the queer body as 'somatheque,' because the borders of each subject are porous, stuff seeps in and out... 'Flows exceed the individual body' and spread outwards. This collection, then, is not simply paintings of body parts, but rather an articulation of Leutwyler's queer corporeality. It is a powerful series that makes the queer body visible, highlighting the ways in which we create community, and how we enact our beautiful queerness – active always in our ongoing materialisations and transformations.
Dylin Hardcastle (they/them)
author, artist, screenwriter, scholar
November, 2022
________________________________________________
1 Halberstam, Jack. In a Queer Time and Place: Transgender Bodies, Subcultural Lives. New York: New York: New York University Press, 2005. P.6
2 Preciado, B. "The phantom limb. Carol Rama and the history of art." P.27-28
3 Preciado, B. "The phantom limb. Carol Rama and the history of art." P.27-28
4 Preciado, B. "The phantom limb. Carol Rama and the history of art." P.27-28
________________________________________________
Join Kim Leutwyler for an Artist Talk and Tour of Queer Corporeality on Saturday 3 December at 2pm RSVP
\
Exhibition featured works
12 - 14 Meagher Street Chippendale, NSW 2008
Opening Hours
Monday to Friday, 9am - 5pm Saturday, 11am - 4pm