Rush
26 September — 11 October 2013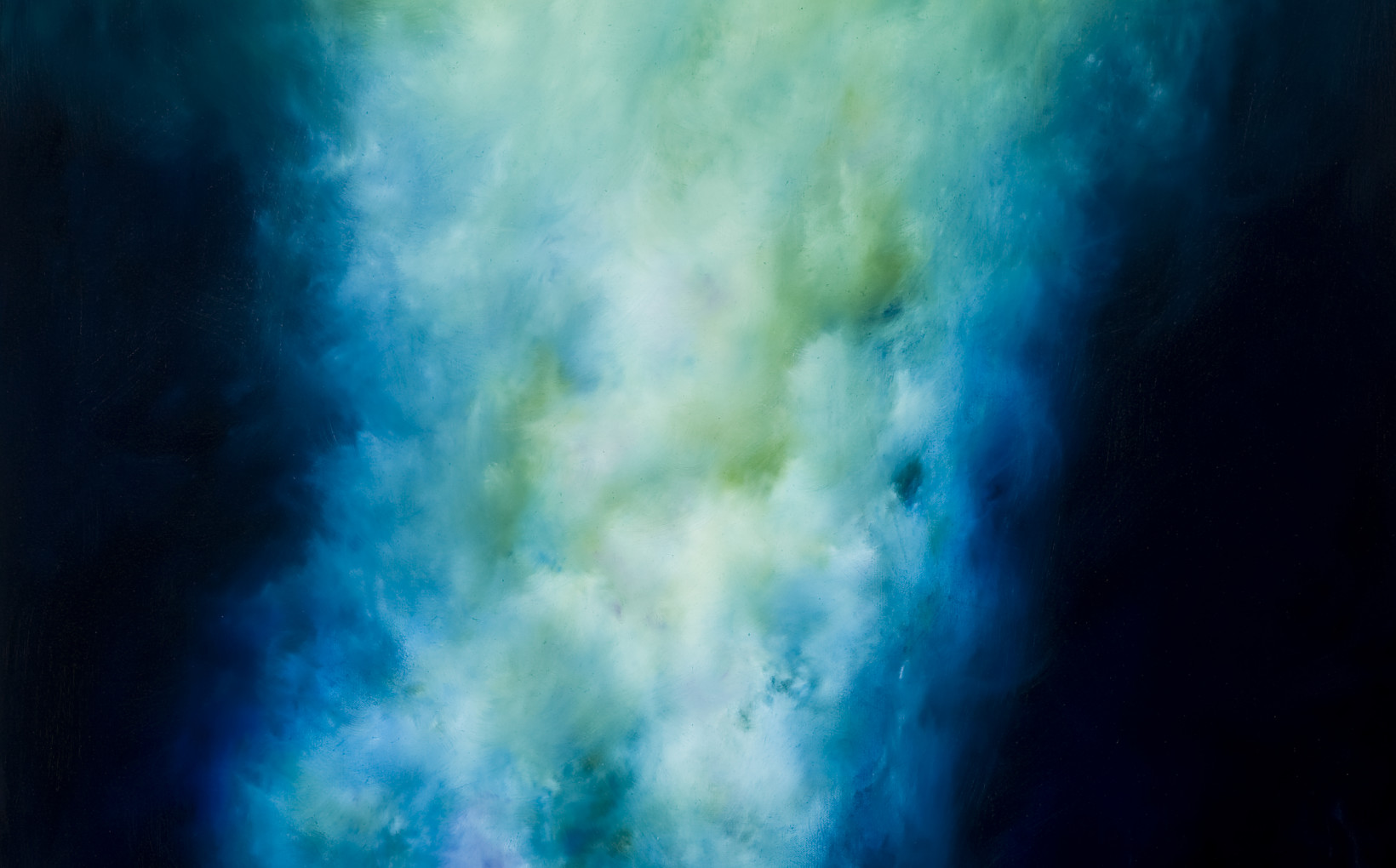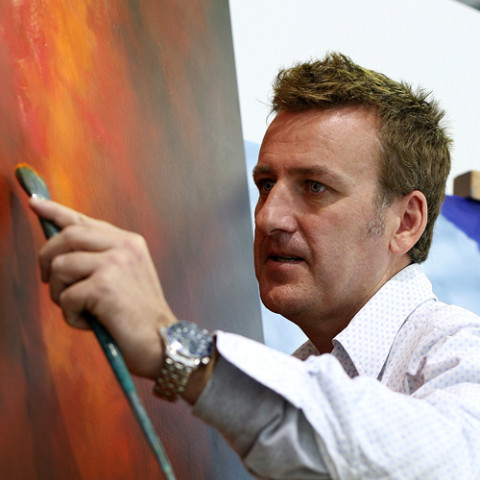 Born 1966
Lives and works in Melbourne
Represented by nanda\hobbs
Recalling childhood vacations on Victoria's Mornington Peninsula, I am overwhelmed with vivid memories - running and jumping from the pier into the too-deep water beneath me; being dumped by waves; and, wondering will I reach the surface before running out of breath. I can still feel the adrenalin, the rush and excitement of those boyhood adventures, pushing myself to the edges of exhilaration and endurance.
Never far from mind though are the fear, awe and terror that simultaneously these sensual experiences can bring. The beautiful, watery playgrounds bore silent witness to the fears and anxieties that can grip us as children, and perhaps provide a glimpse into our psyche as adults today.
This concept of the 'sublime', beauty and terror intertwined, permeates our reminiscences and imaginings; a concept not new to art.
However, my latest paintings are neither literal, idyllic depictions of place nor heroic portrayals of man's conquests over the environment; instead, I engage in an emotional way. The works in this exhibition are elemental, semi-abstracted and universal - offering to viewers a sense that they have possibly been here and felt this before.
In appropriating the sublime and adopting familiar and vibrant imagery, I hope to tantalise and engage with a contemporary audience - perhaps in an unprecedented way - evoking their own cherished childhood memories, shared experiences and heart-stopping moments.
Andrew McIlroy
Melbourne
2013
\
Exhibition featured works
12 - 14 Meagher Street Chippendale, NSW 2008
Opening Hours
Monday to Friday, 9am - 5pm Saturday, 11am - 4pm