STILL POINT
28 September — 14 October 2023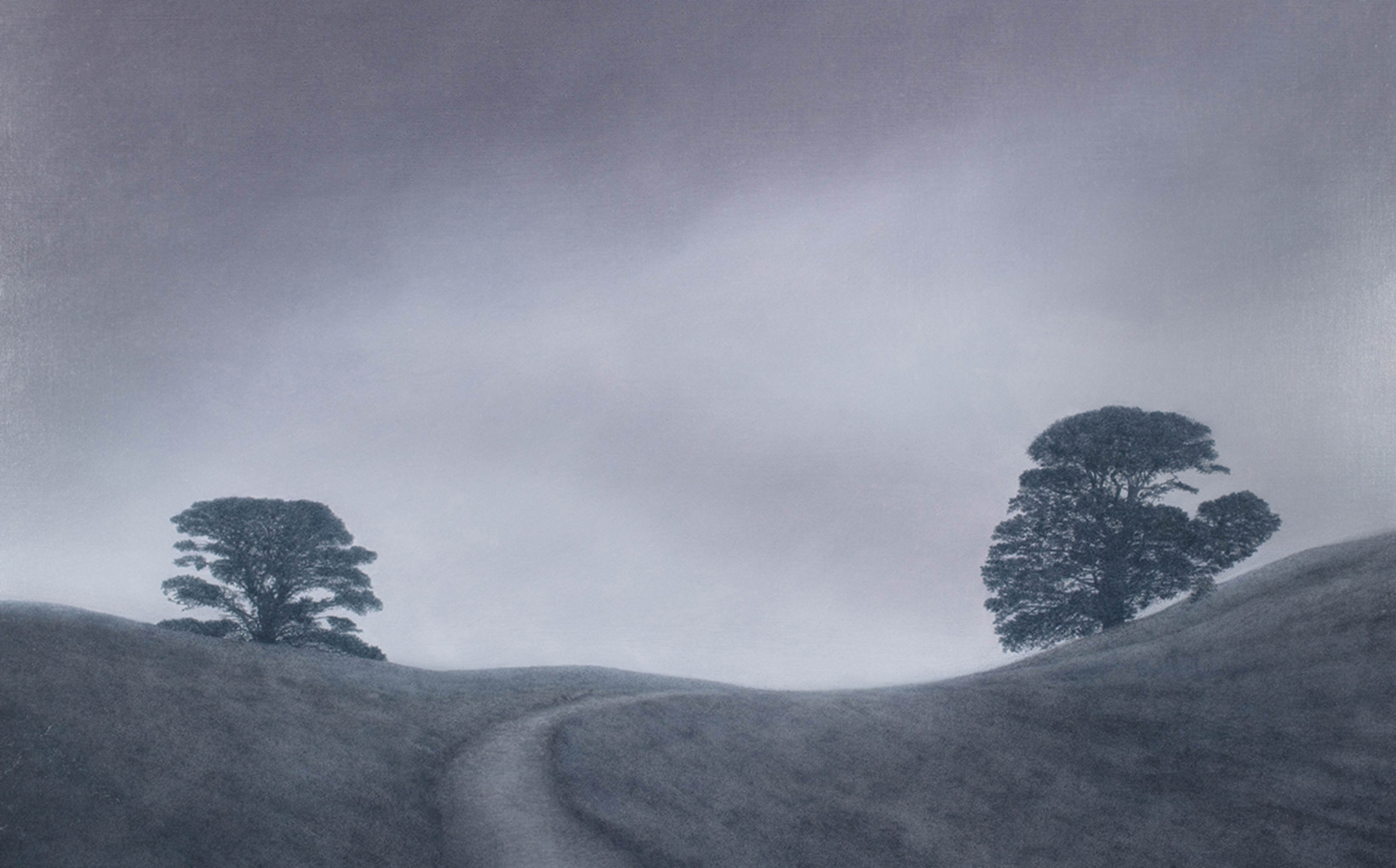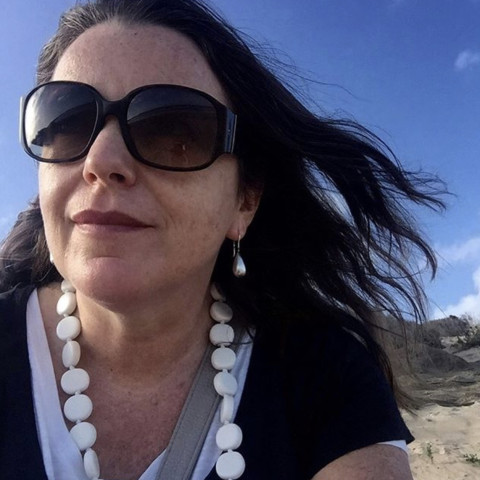 Born 1965
Lives and works in Warrnambool, VIC
Represented by nanda\hobbs
Where the Great Southern Ocean meets my closest shoreline: rugged limestone cliffs and wild surf beaches bring a dramatic moodiness with the changing tides and seasons. Its windswept coastline meets the rolling green hills of the predominantly dairy-farming country. Cypress hedges as windbreaks cross the landscape, lone trees sculpted by the storms punctuating the slopes. The vast skies, with ever-changing cloud formations, bring a brooding atmosphere; it's a place that feels in constant flux yet unwaveringly familiar. This is where I was born and raised, moved away from, and returned many years later. It has always informed my practice. It has always informed who I am.
The space and light, the quiet stillness that this landscape can offer, draws me in, seeping into my subconsciousness. It dictates the way I see the world. This place has a therapeutic effect, teaching me to contemplate and not rush my life.
Our world is full of noise—literal and metaphoric, and the overloaded, chaotic existence that we endure invariably leads to societal disillusionment. The world invades our sense of being from the macro to the micro. The calmness of my studio and the practice of creating works that take me to that quiet place, revealing beauty and depth, is the antidote to the intensity of our contemporary existence.
Still Point is an exhibition with a reductive quality. I have drawn out what is essential, offering my audience space to be contemplative. It is the opposite of hectic. I seek the serene—taking time to observe and find the nuanced wonder in the natural world. My work is not overtly concerned with speaking of social commentary or political issues but instead allows one to escape to a more harmonious and ideological balance.
Kathryn Ryan
September, 2023


OPENING DRINKS: Thursday 27 September, 6-8pm
ARTIST TALK: Saturday 30 September, 11.30am
\
Exhibition featured works
12 - 14 Meagher Street Chippendale, NSW 2008
Opening Hours
Monday to Friday, 9am - 5pm Saturday, 11am - 4pm