The Perentie Nintaka
18 August — 29 August 2022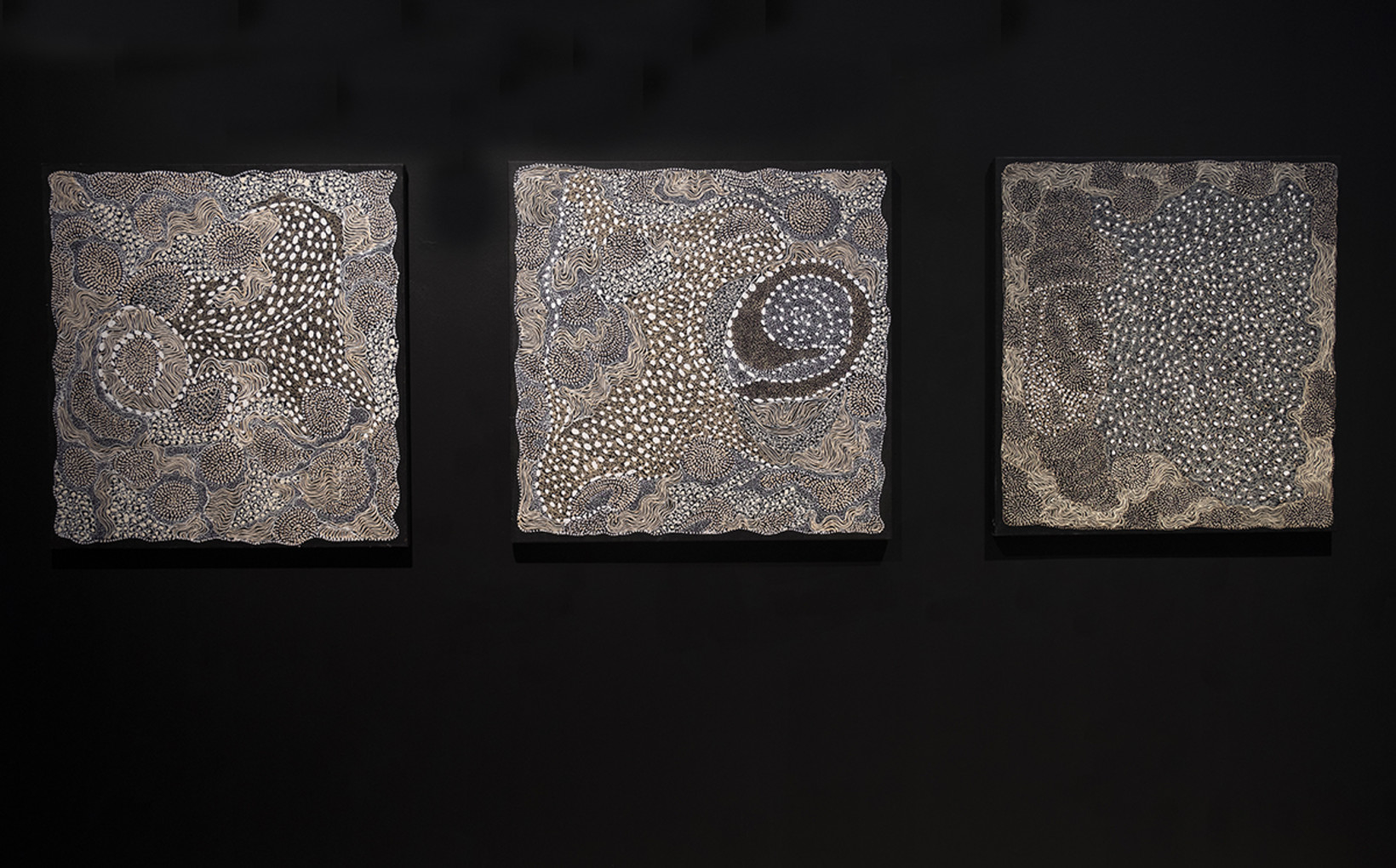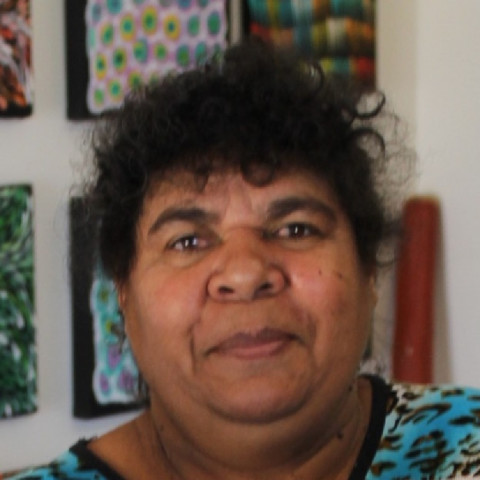 c 1959
Lives and works in Alice Springs
Jorna Newberry is a Pitjantjatjara woman born c.1959 in the country between Uluru-Kuta Tjuta and Kings Canyon. Her early years growing up on a leasehold cattle station were spent learning the ways of traditional bush living—hunting and gathering in the spinifex country. For Newberry, her Tjukurrpa (Dreaming) is deep and strong. This is the law and the belief system that the desert people live by. It is an omnipresent deep spiritual connection to the past, the present and the future—an absolute and immovable presence in an initiated First Nations person.
Newberry has been painting seriously for nearly a decade in various remote places throughout the tribal homelands. In recent years she has been based in Alice Springs with her family. Her painting career and methodology have developed into a unique and instantly recognisable style that draws on the totem of the perentie Nintaka. The perentie or goanna is an important and revered food source eagerly sought after to this day. Yet the artist's paintings extend far beyond a representation of the iconic reptile—Newberry's works are rich with symbolism and the intrinsic morphing of totemic imagery with the fabric of the vast desert landscape.
For tens of thousands of years, the Pitjantjatjara people have ceremonially performed the myth of Nintaka. It was first performed during creation times by the mythical perentie. If correctly carried out, it will cause the trees with honey blossoms to flower more profusely and the spinifex to bear more seed to make bush damper. Newberry's aesthetic gift is to weave the essence of the landscape and the importance of the bushtucker in her culture. The artist maintains the monochromatic palette that tonally references the perentie's skin—or is it the rugged intoxicatingly beautiful landscape itself? For the artist, it is the one and the same. The travelling lines left by the feet and tail of the Nintaka as it travels through the sandhills are woven into the fabric of the picture plain through the delicately precise line and doting that is the hallmark of her practice.
Jorna Newberry is an important emerging and fiercely independent contemporary artist. She is at the forefront of the contemporary post-first contact desert movement. Her paintings speak of her heritage, her country and the subtlety of her law. It is work that, in the fulness of time, will be recognised for its marking of the transitional period in the lives of the people of the interior of this country and, by extension, the development of our broader contemporary society.
Ralph Hobbs
August, 2022
\
Exhibition featured works
12 - 14 Meagher Street Chippendale, NSW 2008
Opening Hours
Monday to Friday, 9am - 5pm Saturday, 11am - 4pm