Tnagkara Nuka (Cultural Dreamings)
25 May — 5 June 2021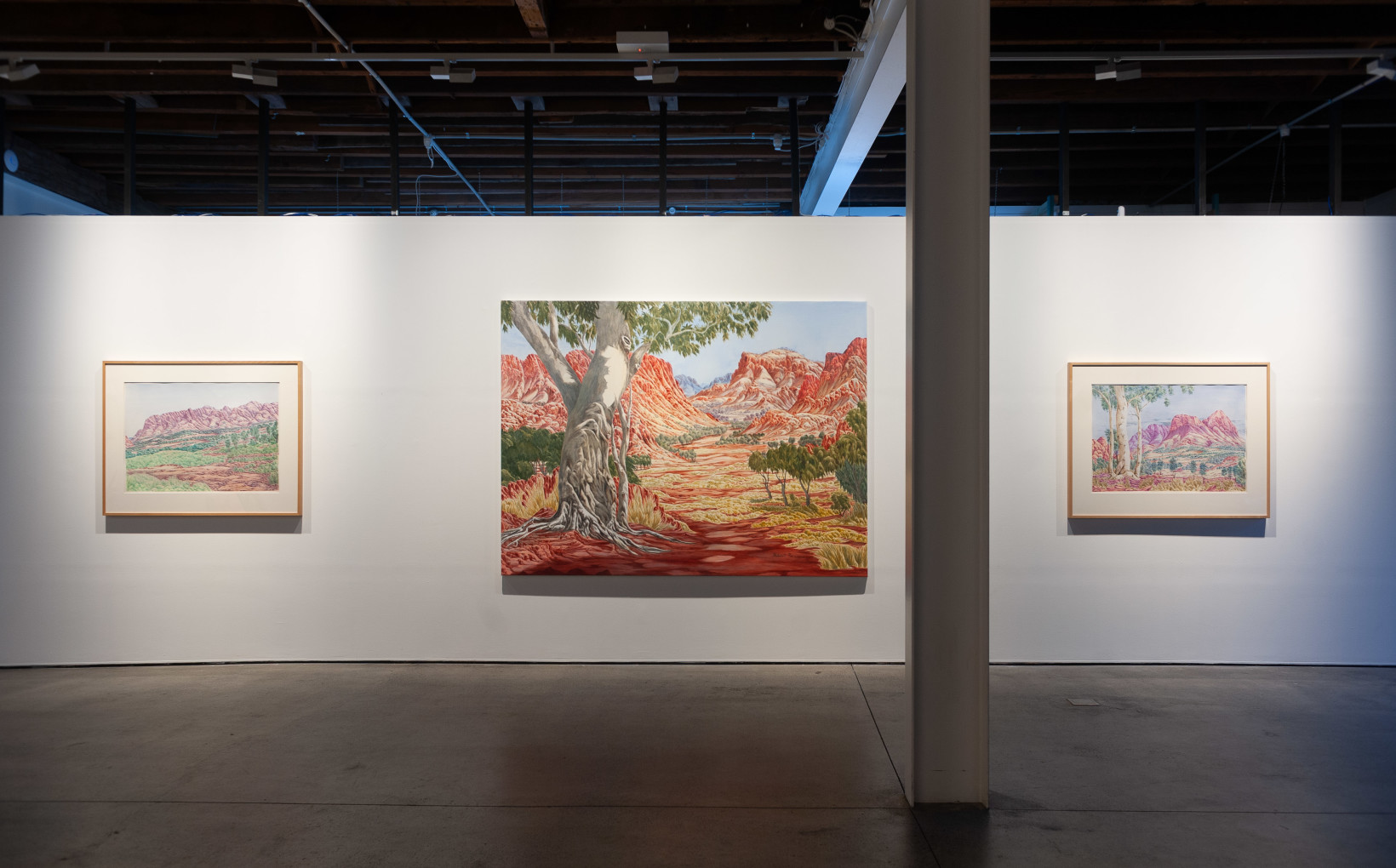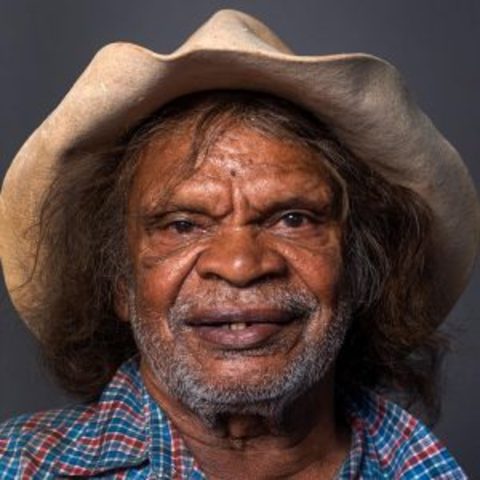 Born 1952, Hermannsburg
Language: Luritja, Lives and works in Hermannsburg
Represented by nanda\hobbs
Hubert Pareroultja's home is the country west of Hermannsburg—a small desert township that was originally a Lutheran Mission. Founded in 1877, the Evangelical men who arrived in the newly explored Finke River District in Central Australia with their horse–drawn wagons, sheep, cattle and goats, forged a community that would endure. The Lutheran doctrine would morph with the Dreaming, co-existing to this day. The influence would have far reaching consequences—both good and bad—for the people of this vast region.
Hubert grew up in this place—although his traditional country is amongst the giant grass trees endemic farther out around Tnorala (Gosse Bluff). His landscape is evocative of desert country—full of life and colour. Black cockatoos swoop through the trees, emblazoned with scarlet tail feathers, and giant goannas (Perenties) roam, their tracks recorded in the red sand.
Hubert is a Western Arrarnta man. He has always lived in this land and his understanding of the landscape is absolute—he knows every nuance of it. He paints it the way he sees it—the twist of a ghost gum, every colour change on the ancient ironstone as the sun passes over the valleys, and the sand of the dry Finke River that meanders past Hermannsburg. It is the oldest river course in the world. Somehow, it is perfect that everything is old in this place. You can feel the sun-baked history of the world.
Hubert's father Reuben, and uncles Otto and Edwin, were leaders of the Hermannsburg School of watercolour painters—the first desert painting movement in the 1930s—a legacy that continues to this day. Hubert's mother, Janice, was sister to Rubina who married the great Albert Namatjira. It was Namatjira who taught the Pareroultja brothers to paint. Their vision of the West MacDonnell Ranges, or Tjoritja, would ultimately change the direction of Australian art. It is through their hand that the world would begin to understand and accept the deep significance of the oldest continuing culture.
It is in this extraordinary environment that Hubert learnt to paint from an early age. His life of painting and living in the landscape has led to a unique understanding and vision of the country to which he belongs. His meticulous eye, and sense of the subtleties of colour translated through watercolour, is now collected and recognised world-wide. In 2020, Hubert won the prestigious Wynne Prize for landscape painting at the Art Gallery of NSW. It was the culmination of a story of an artist whose unique vision of the land has been decades in the making. And now, in Tnagkara Nuka (Cultural Dreamings)—held in conjunction with the Iltja Ntjarra Art Centre—the artist's stories will be told through the painted surface to an ever-widening audience.
\
Exhibition featured works
12 - 14 Meagher Street Chippendale, NSW 2008
Opening Hours
Monday to Friday, 9am - 5pm Saturday, 11am - 4pm