Tonight Think of Me
26 April — 12 May 2018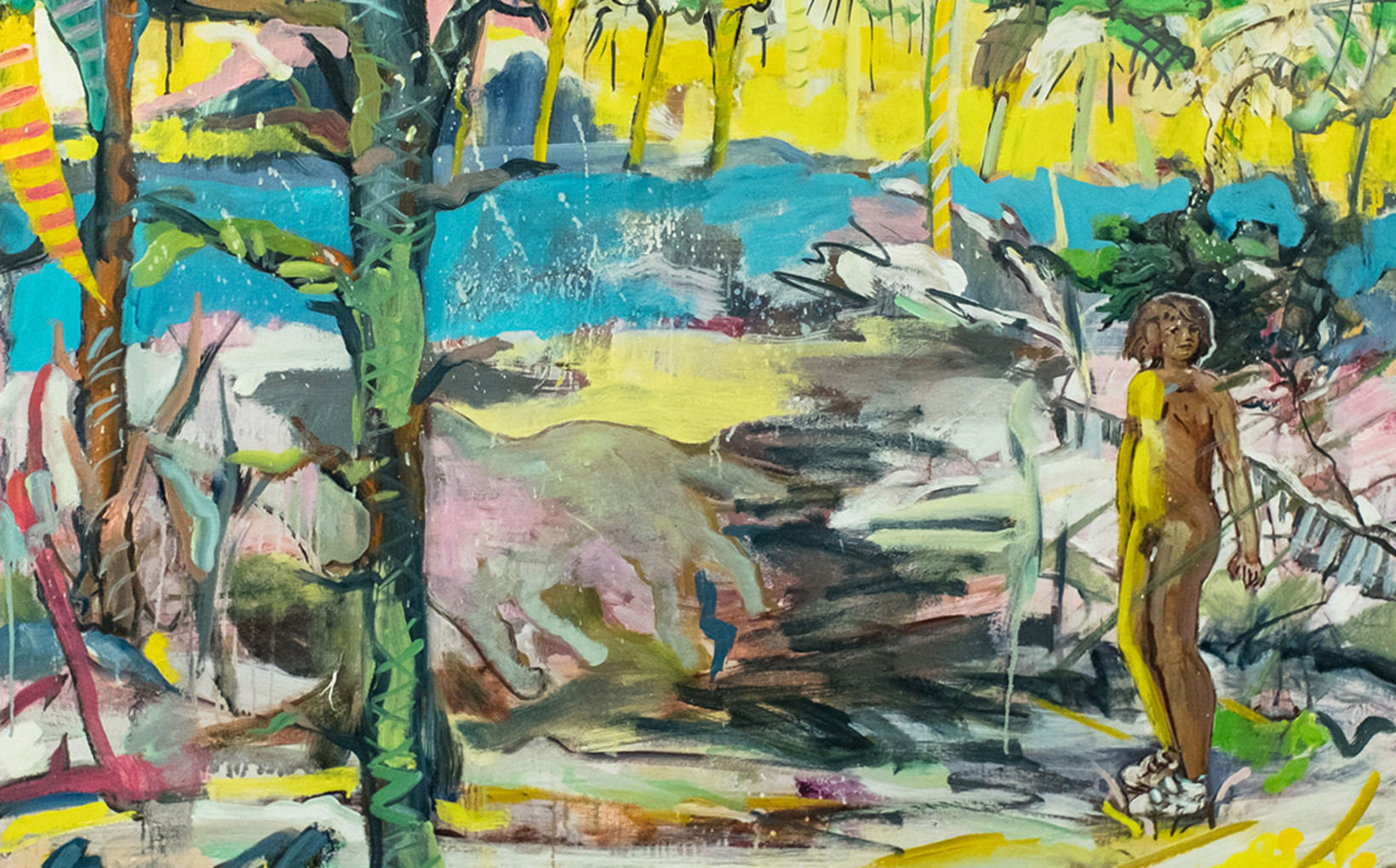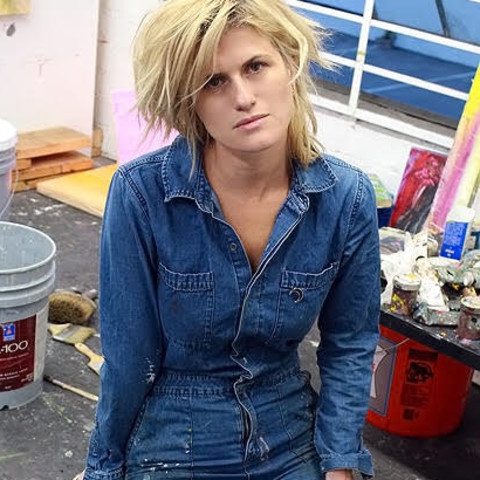 Born 1981 in France
Lives & works between Los Angeles and Sydney
Tonight Think of Me

In downtown Los Angeles, French/Australian artist Marie Peter-Toltz takes to her studio with cyclonic intensity. Prowling between paintings, the artist projects herself into her protagonists with unabated fervor, channeling them and becoming the embodiment of the Fauvist tradition.
The empowerment of her female archetypes creates a voyeuristic mirror that reflects the metaphoric poetry of Homer's Odyssey—the ancient poem recontextualised by Peter-Toltz's hand with a powerful contemporary relevance.
Tonight Think of Me is an exhibition of enigmatic paintings that are passionate and evocative—aesthetically resembling an electrified Paul Gauguin. Peter-Toltz's imagery is laced with innuendo, desire and love. The relationship between her devoted subjects is woven through the picture plane like a baroque fresco.
Elsewhere, Peter-Toltz's portraiture is playful—reminiscent of Maurice Sendak's Where the Wild Things Are—escaping our world for a seemingly irreverent utopian paradise, yet with an undercurrent of Madonna and child-like affection. At play is a subliminal coding, leaving us with questions that seek the links within the narrative of the paintings. Is it autobiographical? Mysterious, no doubt.
Peter-Toltz has created a world of creatures and dreamscapes that reference Odysseus, recounting the story of the lotus-eaters from memory. The stories, embedded in her psyche, are about an adventurous life that departs yet returns safely home.
Her narrative blends themes from Odysseus—or is it Peter-Toltz's memory? A fragmented recollection of order and surreal imagery tends to fill in gaps where our subconscious lacks detail. This comfort is juxtaposed with the artist's high-key colour, presenting as a strutting peacock flaying its ornamental 'train' and luring us to the rocks of life, siren-like.
It is in this half-light where dream and reality intersect. The question is: Are we going to revel in the experience, or be left ravenous for that which we cannot grasp?
Odysseus recounts: "And whosoever of them ate of the honey-sweet fruit of the lotus, had no longer any wish to bring back word or to return"
Tonight Think of Me is an homage to the stories and fables from the past—whether biographical narrative or pure imagination—their morals remain a part of our human disposition and our inner child where we all dream to reach Toltz's utopia.
Joey Hespe & Ralph Hobbs
April, 2018
\
Exhibition featured works
12 - 14 Meagher Street Chippendale, NSW 2008
Opening Hours
Monday to Friday, 9am - 5pm Saturday, 11am - 4pm COVID Safe Check-in: As part of the Nanda\Hobbs COVID safety plan, all visitors to the gallery must sign in via the Service NSW QR code.