TRUST
8 June — 19 June 2021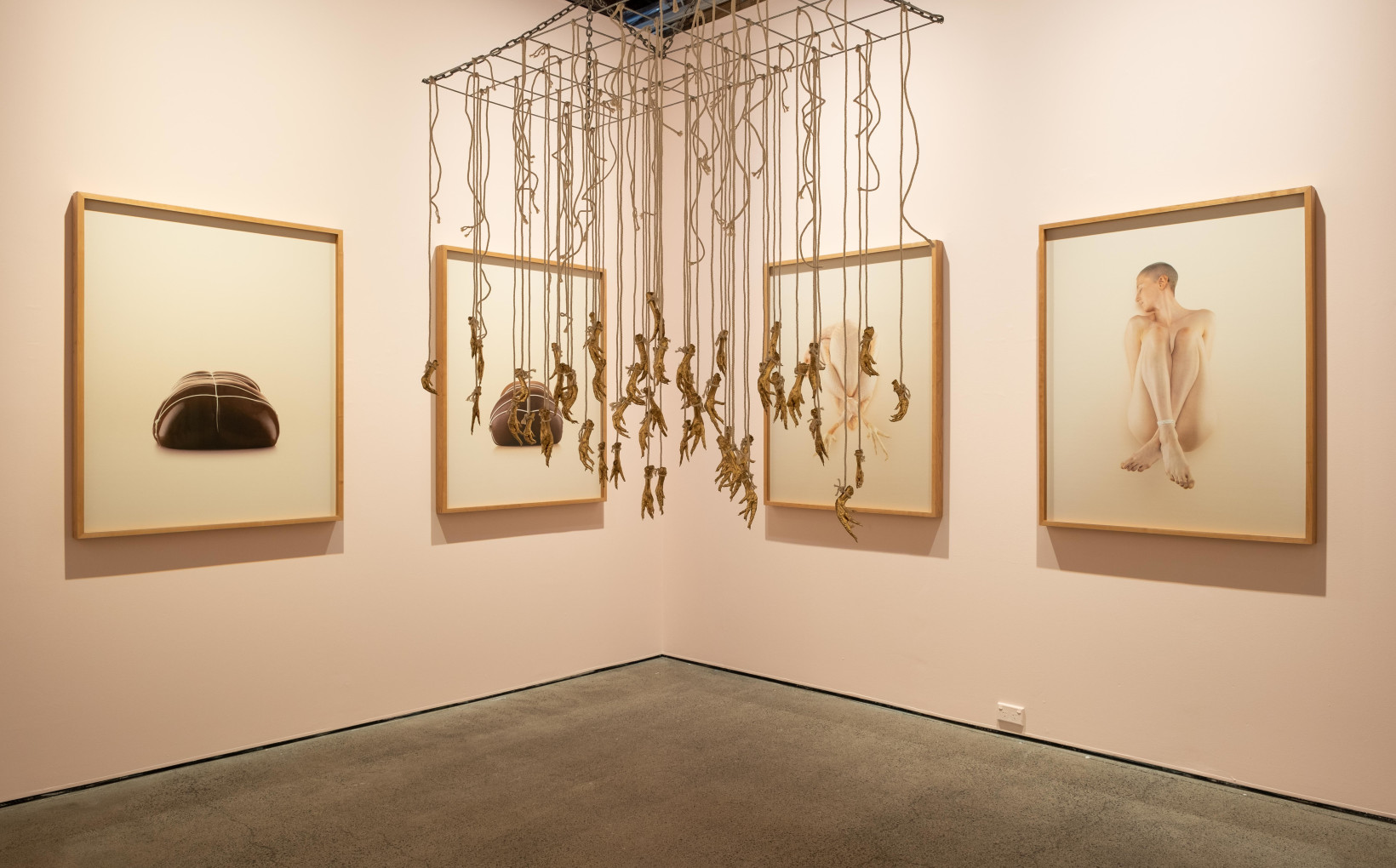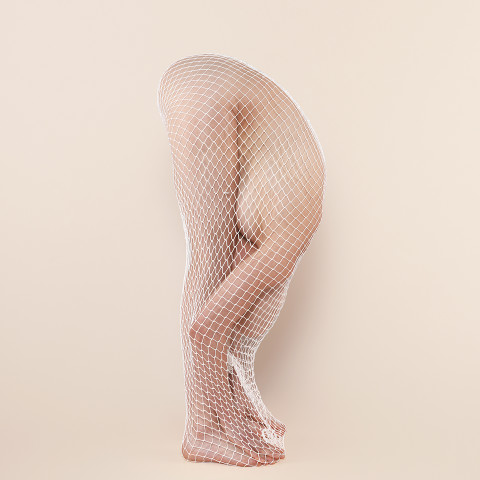 Live and work in the UK
London-based artists Peta O'Brien and Liz McBurney (POB&BURNEY) invite us to appreciate the beauty of flesh from an unconventional perspective. Borne from a lifelong fascination with the human form and those of its other animal counterparts, TRUST explores novel perspectives that challenge the viewer to differentiate between these forms.

Staged and photographed in London, POB&BURNEY present human flesh as tricks of the eye; barely distinguishable from meat, encouraging the viewer to appreciate the precision and artistry required in dealing with both human and animal bodies. Elements of trust are at play, as POB&BURNEY first trussed and then photographed their subjects who surrendered their bodies to the artistic process. For the artists, their mark making is created by binding their subjects' skin, described by POB as tender as soft as silk.

Viewing TRUST, we are transported into a world created by the artists—a butchery—its walls adorned with meat. Our senses become aroused. Through POB&BURNEY's lens, we understand the strength and fragility of all beings and the importance of capturing beauty even where we least expect it.
Nicole Hauser
June, 2021

Artist Statement - POB&BURNEY
A collaborative effort, TRUST is a series of photographic images created by Peta O'Brien and Liz McBurney aka POB&BURNEY.
The artworks delve into the concept of beauty in its rawest form. Through an exploration of skin texture, colour and tone, the artists compare and contrast human flesh with animal flesh to comment on both the fragility and durability of the body.
During the execution of these images it became apparent that TRUST was an essential part of the process. Rendered vulnerable and left exposed, the subjects were bound in shapes to mirror joints of meat that had previously been trussed and photographed.
Due to the compromised postures, it was essential that POB work swiftly and deftly to bind the bodies in her care, while at all times demonstrating a considerable degree of empathy and respect. BURNEY was responsible for lighting and capturing the final forms within extremely tight time constraints so as to minimise feelings of vulnerability and exposure by the models.
All parties involved in this collaboration felt at once engaged and challenged. Ultimately, the desired results could not have been achieved without a significant degree of trust.
\
Exhibition featured works
12 - 14 Meagher Street Chippendale, NSW 2008
Opening Hours
Monday to Friday, 9am - 5pm ONLINE Saturday – closed until further notice Following the latest NSW Government advice in relation to Covid— from Monday 29th June, the Gallery will be operating online only—Monday to Friday 9-5 pm for the duration of the Sydney lockdown All events associated with Paul Ryan (South by Southwest) and Les Rice (Disco Inferno) exhibitions have been postponed. We will keep you advised of any further changes as they arise. COVID Safe Check-in: As part of the Nanda\Hobbs COVID safety plan, all visitors to the gallery must sign in via the Service NSW QR code.