Wild Grass
28 January — 12 February 2016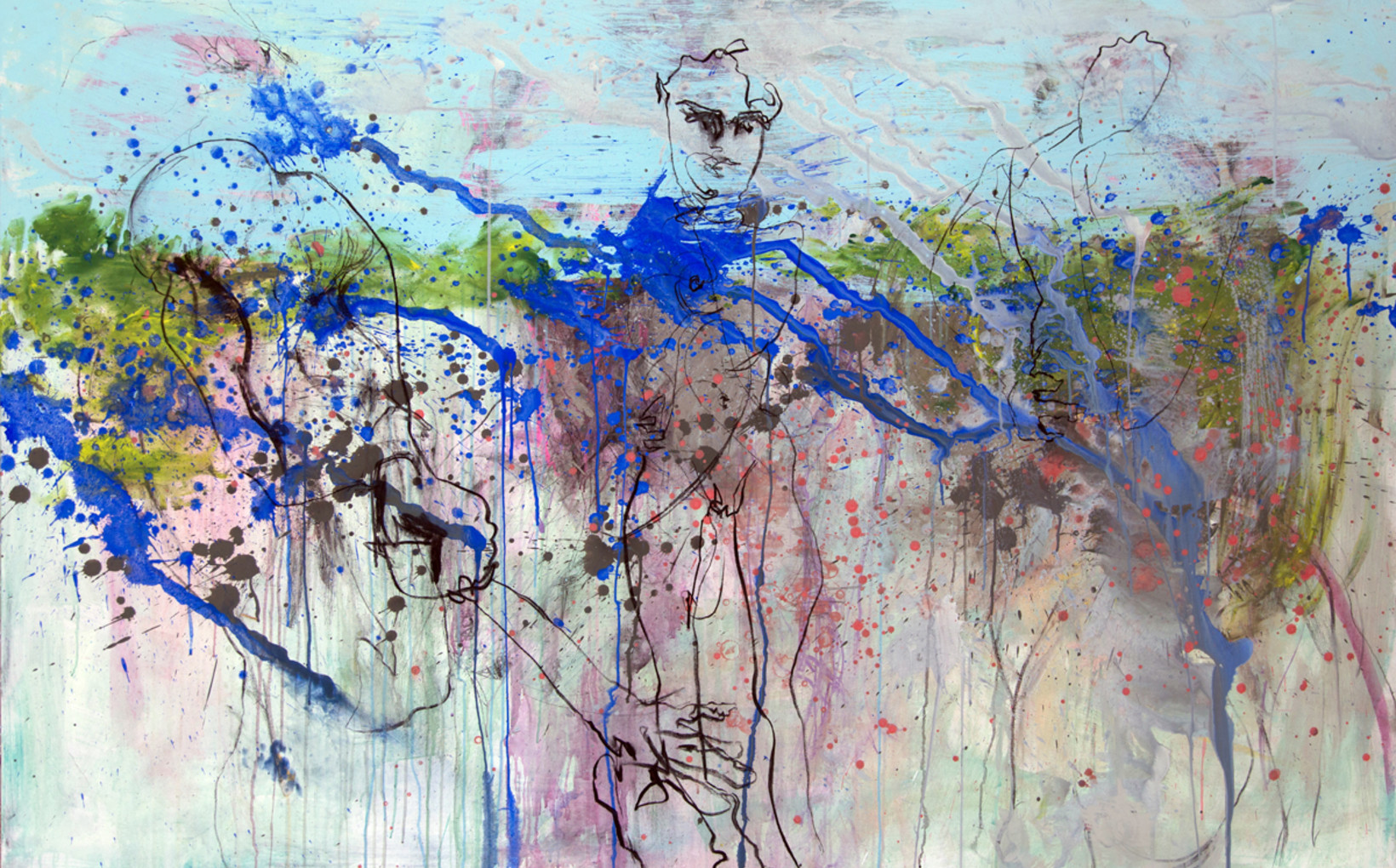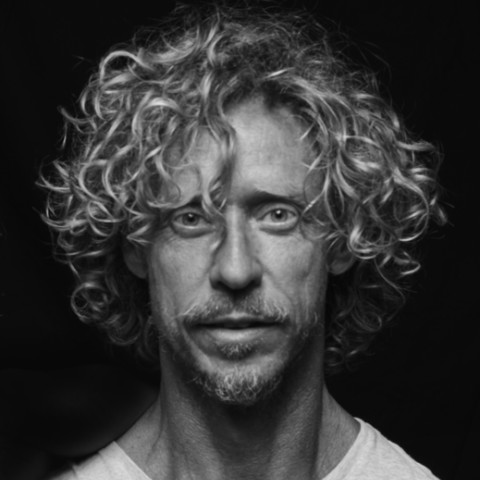 Born 1968
Lives and works between Buenos Aires, Argentina & The Pocket, NSW
Tangled bodies become one with the ground and sky, as the sensual drifting lines of Craig Ruddy's nudes morph into the landscape. The powerful and evocative picture plane works as a visual metaphor for our human desire to be connected to our environment. In Wild Grass, exhibited at Sydney's Nanda Hobbs Contemporary, the constant motion of the Australian wild grass in the landscape reminds us of what is important for us to successfully exist in a place. It is through this homecoming exhibition that Ruddy locates his genius loci firmly on Australian soil.
'I've loved the wild grass since I was a child, and look at it as a metaphor for life—from our controlled, landscapes and lawns—that seed breaks free and grows at its own pace, its own rhythm. That little strip along the edge of the road where it all grows wild, that's where real life takes place—free of social norms'.
Now residing in the Byron hinterland of Northern NSW, the environment has become a powerful influence for the artist. Ruddy's close proximity to the natural world has provided direction and constant inspiration.
'If you look at identity and purpose as a human being—in Indigenous cultures, they have always had a deep, strong connection with the land—in this modern western culture, we've lost that sense of belonging with the earth'.
Ruddy has long been interested in the relationship with country of the Indigenous owners of the land. While traditional Indigenous painting has been concerned with tribal law, spiritualism and the longing to be close to country, Ruddy acknowledges that it is not for him to engage oblique cross-cultural references. Rather he positions his figures in an expressive contemporary context that invites us to delve into his mind on a spiritual plane.
Ruddy's models are carefully selected relating to his personal sensibilities. His close relationships with his subjects are evident in the sensitivity with which he deals with the female form. Sparse drifting lines that contrast with sections of intensely layered charcoal, at once illustrate both strength and vulnerability in the women. Ultimately, his dynamic line anchors person to place.
Jagged strokes and visceral moments of dark repeated marks hint at an underlying tension. Splashed and dragged paint on the surface of the work echo this potency—creating a beautiful patina with vibrant strawberry pinks, iridescent blues and rich earth tones—while dissecting strokes allude to a deeper and timely theme of the urgency of respecting our fragile environment. The figures elongate and reach out to the viewer —the grappling hands and feet that stretch for the earth have an ease about them, slightly more fluid and abstract than previous works. Ruddy describes a sense of feeling newly grounded in his artistic process,
'This work has come about so organically… coming back to Australia I've realised a true sense of self I was missing when travelling…'
This fresh energy combined with Ruddy's mastery of effortless composition, see lines and layers dance across the picture, rhythmically and raw. The works are powerful and dynamic in their rendering of the human connection with sensuality and the land—pure visual poetry.
Sophie Parsons
January 2016
\
Exhibition featured works
12 - 14 Meagher Street Chippendale, NSW 2008
Opening Hours
We are currently open online and by appointment only Please contact us to arrange a viewing.