Naata Nungurrayi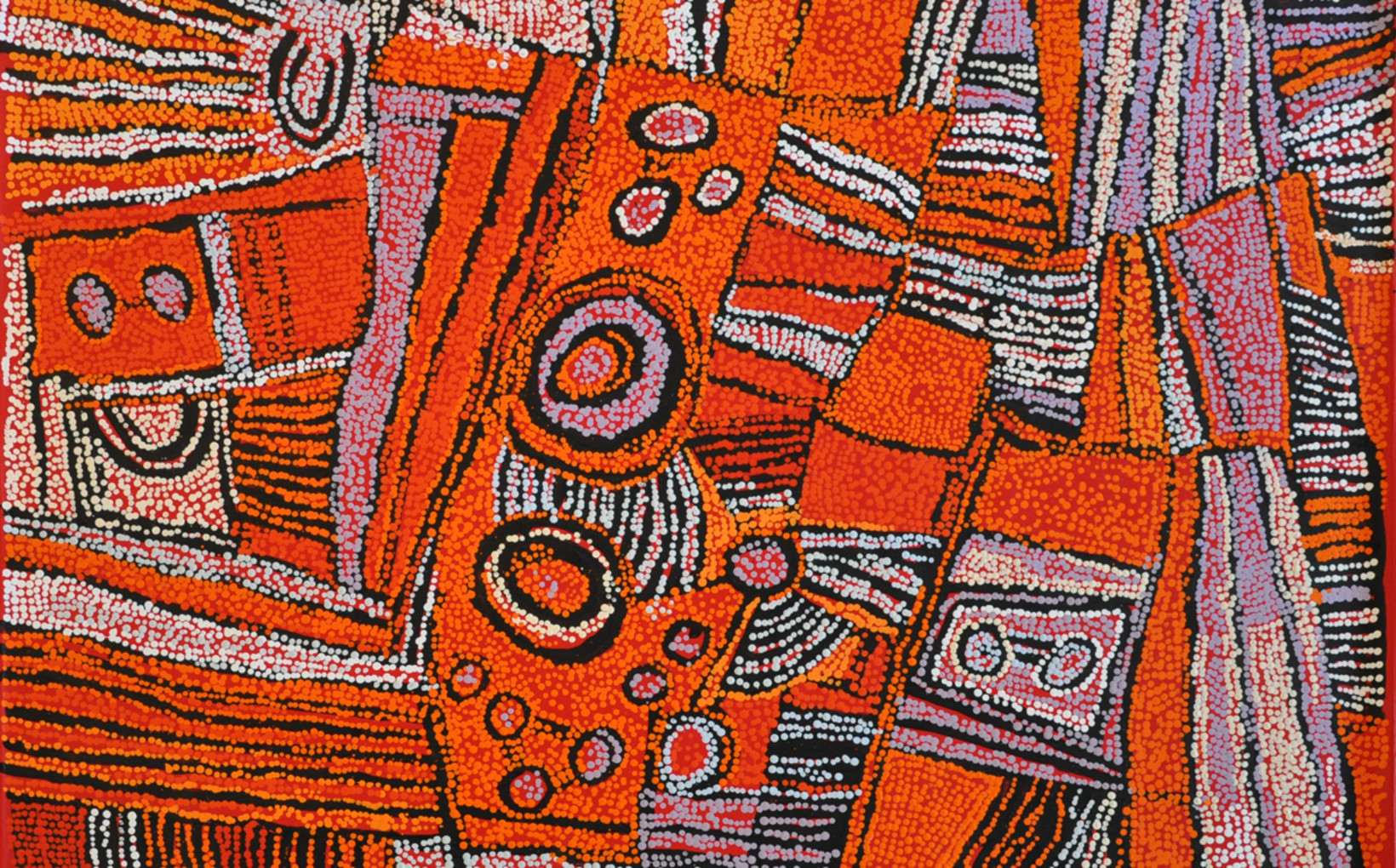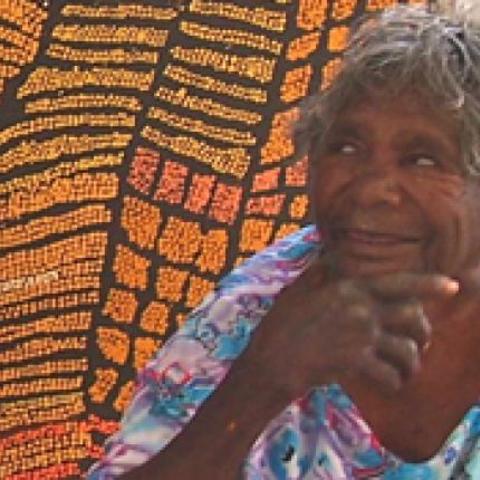 Born circa 1932
Lives and works in Kumil, west of the Pollock Hills, WA
Born near Walawala in the Gibson Desert in Western Australia, Naata and her family walked into Papunya in the mid-1960's when they met the Native Welfare patrol led by Jeremy Long. Naata is the sister of Nancy Nungurrayi and George Tjungurrayi and the mother of Kenny Williams Tjampitjinpa and Tjitji Ross Tjampitjinpa. She now lives with her family at Kintore.
Naata began painting with Papunya Tula Artists in 1996. In 1999 her work was included in Twenty Five Years and Beyond at Flinders University Art Museum and in 2000 the Art Gallery of NSW included her work in its exhibition Papunya Tula: Genesis and Genius.
Naata's paintings often depict her country Walawala, as well as women's ceremonies around the "Marrapinta" - a sacred waterhole west of Pollock Hills, Ngaripunkunya rockhole west of Kiwirrkurra—a stopping place for travelling ancestral wormen, Wirrulnga rockhole, east of Kiwirrkurra and Ngaminya rockhole south and Wanku and Piti Kutjarra soakage northwest of Kiwirrkurra. She often paints her 'home' which is Karilwara, two rockholes located northwest of Kiwirrkurra. Her dreaming stories often depict women gathering Kampurapara (desert raisins) which is eaten straight from the plant or ground into a flour and baked. Naata records her country with "tali" or sandhills, "puli" or rock outcrops and "punti" or vegetation.
Naata is widely regarded as one of the leading women artists of the Western Desert. In 2003 her work was used as a motif on an Australian stamp.
\ News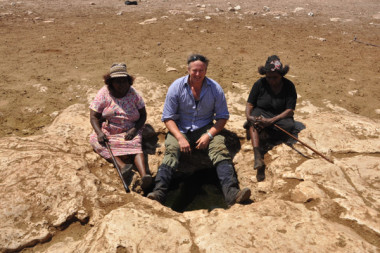 Media
3 April 2017
by Ralph Hobbs
Published by Aboriginal Art Directory
5 April, 2007

Aboriginal Art Directory's article by N\H Director, Ralph Hobbs, The Indigenous Art Market: An insiders observation is a hard-hitting and pragmatic insight into a market that has seen enormous highs and lows—but remains strong and progressive and will always be of profound importance to the cultural history of Australia.
Read more
\ Exhibitions featuring
Naata Nungurrayi
12 - 14 Meagher Street Chippendale, NSW 2008
Opening Hours
Monday to Friday, 9am - 5pm Saturday, 11am - 4pm