Born 1972
Lives and works in Spain
This is work that draws on the past to reinvent the future.
Will Coles studied at the Ravensbourne College of Art, Wimbledon School of Art and Glasgow School of Art before settling in Sydney. Working in a variety of mediums, his sculptures are an unapologetic critique of consumer culture: religious icons, pop culture references, military accoutrements and symbols of death are deconstructed and reconstructed in honour of an iconoclastic process of resacralisation.
The element of surprise and humour in Coles's works is reflected in his street practice—casting his small sculptures in concrete and situating them in unexpected urban spaces around the world. You might even find him as an 'unofficial' entrant in Sydney's annual 'Sculpture by the Sea' event.
\ Exhibitions featuring
Will Coles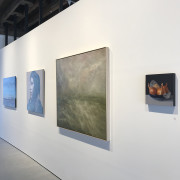 Group Exhibition
6 December 2017 — 20 January 2018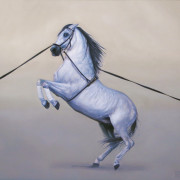 Group Exhibition
18 August — 28 August 2015
12 - 14 Meagher Street Chippendale, NSW 2008
Opening Hours
Monday to Friday, 9am - 5pm ONLINE Saturday – closed until further notice Following the latest NSW Government advice in relation to Covid— from Monday 29th June, the Gallery will be operating online only—Monday to Friday 9-5 pm for the duration of the Sydney lockdown All events associated with Paul Ryan (South by Southwest) and Les Rice (Disco Inferno) exhibitions have been postponed. We will keep you advised of any further changes as they arise. COVID Safe Check-in: As part of the Nanda\Hobbs COVID safety plan, all visitors to the gallery must sign in via the Service NSW QR code.