An Act of Restraint
25 July — 10 August 2019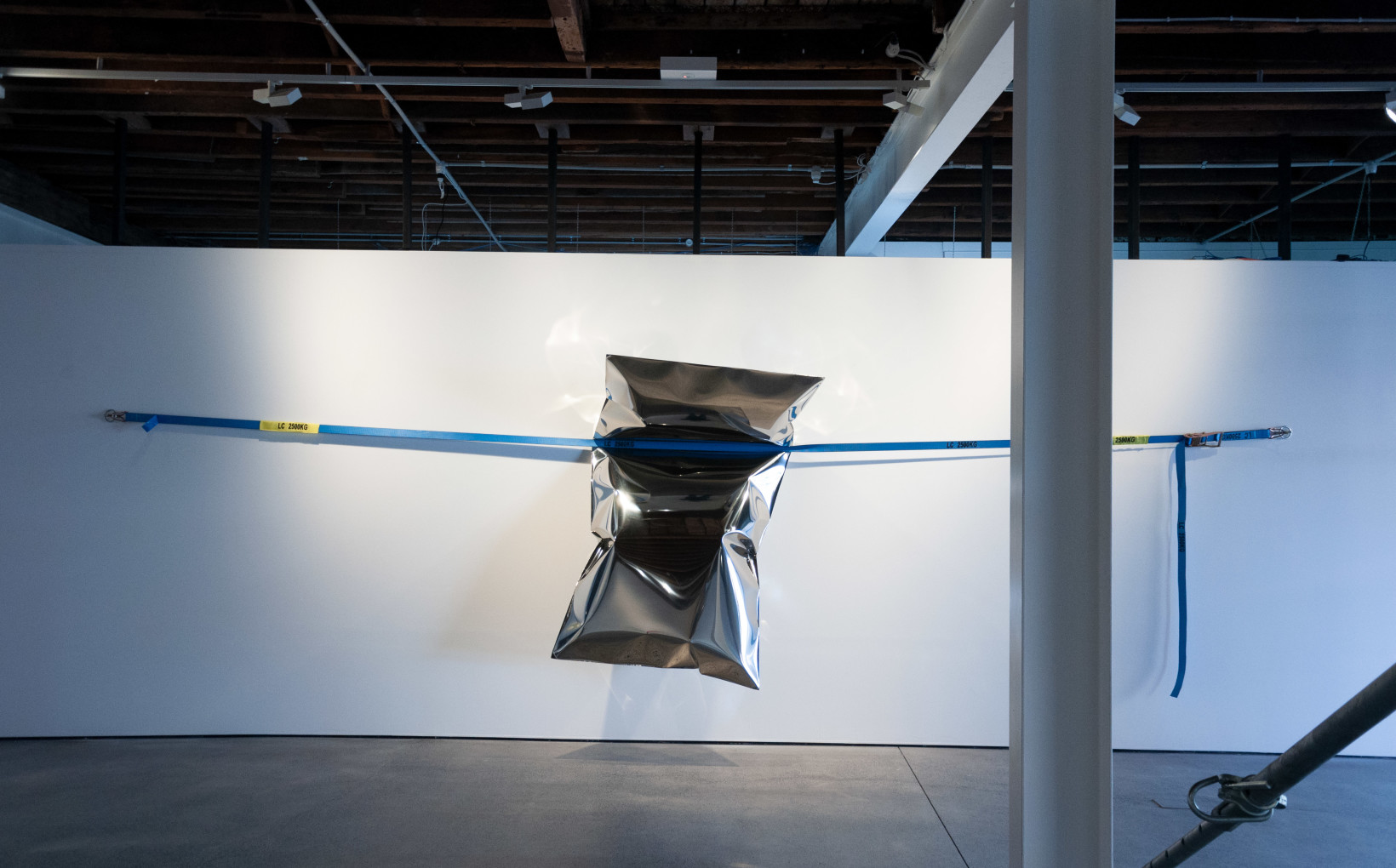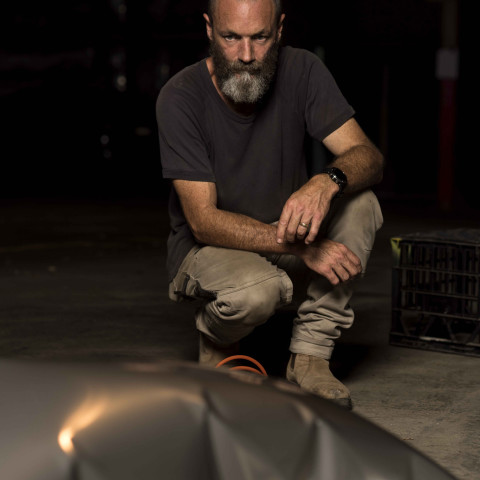 LIves and works in Newcastle, NSW
When we think of sculpture, we generally imagine monumental and heavy works, carved from stone or cast in bronze, that are quietly presented on raised pedestals. Braddon Snape is a sculptor who challenges these preconceptions of what sculpture is, skillfully crossing disciplines and interrupting binary assumptions. For an artist who is so adept at breaking boundaries, it is curious that this exhibition, An Act of Restraint, is so elegantly focused on parameters that restrict.
During the past few years, Snape has produced an impressive array of individuated steel objects, each formed through a tense process of inflation. The works are created by welding together thin sheets of steel to form enclosed pockets, which are then forcefully expanded with pressurised air. The materiality of these works is at once familiar and strange. We intuitively understand the properties of steel as hard, cold and inflexible, so it seems incongruous to recognise that Snape's steel sculptures are blown up, like expendable birthday balloons.
The act of inflation itself is most basically understood through the body, in the continual inhale and exhale that occurs with each breath. James Trainor writes:
"The sympathy that we feel in the presence of a blown-up object owes much to its innately anthropomorphic qualities: soft, rounded, responsive to pressure and touch, and often called into being when we, godlike, summon them with our own breath".[1]
It is easy to empathically acknowledge the human quality in Snape's sculptures, but the life-giving process of inflation is not quiet or gentle. The material boundaries of the forms yield unwillingly to the invasion of air, as the steel crumples, bends and buckles. Each piece is born unlike any other. It is a thrillingly dangerous process to observe and one that the artist has actively shared with the public.
In a performative work by Snape at The Lock-Up in Newcastle in 2015, the audience held its collective breath as an object was injected with pressurised air before them, tensely threatening to explode at any moment, and all within the restrictive space of a prison cell. Here, the confinement of the former site of incarceration mirrored the strained boundaries of the object itself. The balance of force and restraint is an indelible part of Snape's practice, evident in all of his works and enacted through an extensive range of processes.
Act in Cell D - The Reformation of 2019 is a filmic work, which shows the artist as predator, stalking an inflated object and violently beating it at intervals. The transgressive moment of impact is escalated through its reverberating sound, which is uncomfortably anticipated by the audience. This haunting piece is not without humour, for it also plainly shows the artist creating his work, but we are unable to see past Snape's enacted aggression that is undeniably human and potently masculine. Here, the artist performs an aspect of masculinity that has long been associated with the discipline of sculpture, echoing the performative lead-hurling work of Richard Serra in the late 1960s. In this context, Snape's performance is revealed as a subversion, for as Donald Moss notes "Certain definitions of the masculine are no longer defended; they are instead subverted."[2]
Allusions to humanity and gender are evident throughout the exhibition, also provocatively balanced in the brilliantly coloured piece, Pink Rocker, which ambiguously straddles a phallic column. Like a misshapen ballerina pirouetting in a music box, this form is presented in elevation, at once moving and restrained in place. Although the object wears the obligatorily gendered notion of its colour, no definitive reading of the piece is supplied by the artist. This is an object for the viewer to contemplate with their own assumptions and associations. This openness of interpretation exists throughout the exhibition, prompting a reflexive sense of curiosity and discovery in the viewer.
Many of Snape's objects reference inflatable objects that we know, such as flotation devices, tyres or packaging. Through his use of bright colours and simplified form, the artist cleverly synthesises the everyday lightness of pop art with the aesthetic coolness of minimalism. However, a consistently tenuous aspect of the exhibition is built with the positioning of objects in space.
Snape's sculptures are balanced, braced, girded and strapped. In actions of control that can easily be equated with broader societal structures, the forming breath is consistently confined in an act of restraint.
Dr Faye Neilson, 2019
\
Exhibition featured works
12 - 14 Meagher Street Chippendale, NSW 2008
Opening Hours
Monday to Friday, 9am - 5pm Saturday, 11am - 4pm