BUSH IDYLL
30 August — 17 September 2022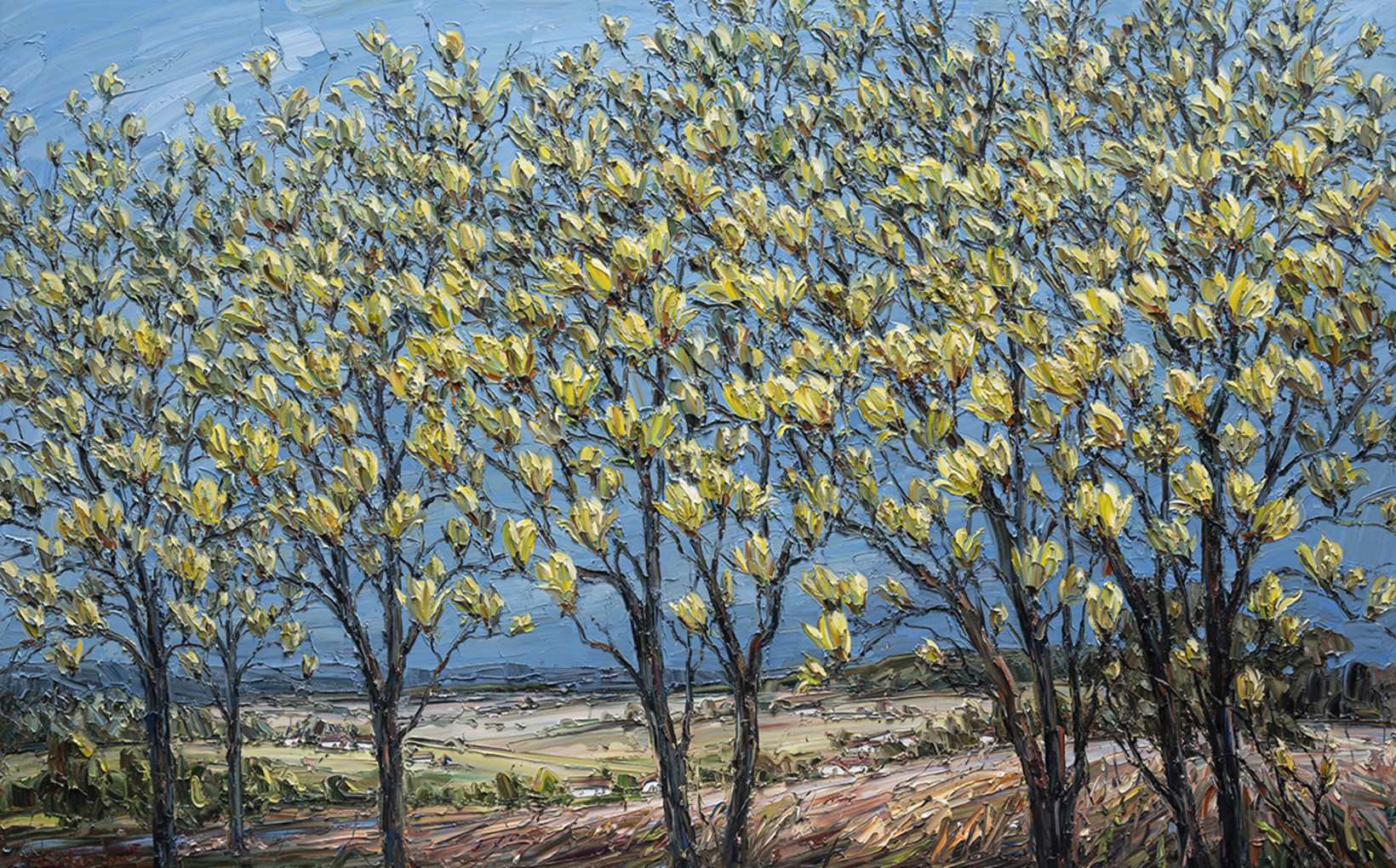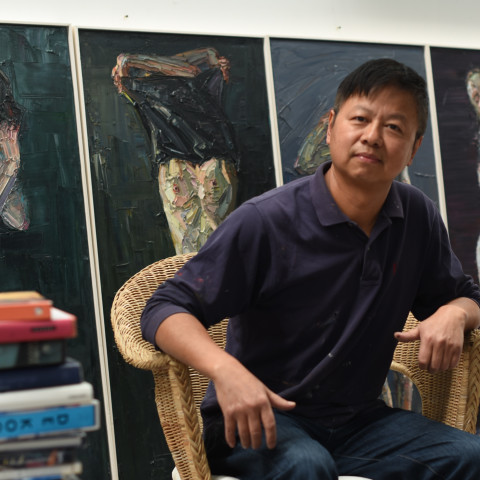 Born 1960, China
Lives and works in Brisbane
Before the first pass of oil paint from Jun Chen's palette knife hits the canvas, his daily ritual begins. The artist methodically transcribes calligraphic stanzas from ancient Chinese poetry—an act that focuses his mind on the nuances of mark-making. The fluidity of ink and movement on rice paper—drawn through the motion of the hand and eye working in unison, brings purpose to his painting practice.
In classical Chinese landscape painting, the relationship with words has been inextricably linked for over a millennium. The ethereal landscape tradition and its relationship to literature and music has a profound transformative effect on its audience. It is said that the earliest Tang dynasty artists turned to nature as the teacher but followed the springs of inspiration in their hearts.
Jun Chen's mastery of the unforgiving medium of oil paint has been widely celebrated. Multiple Archibald and Wynne prize appearances attest to his position as one of this county's most revered artists. The richness of his painting surface is a defining hallmark of his oeuvre. The interwoven colours and lines create illusionary space, and the delicate minor moments in the landscape are a testament to the precision of his palette knife as it vigorously moves over the canvas.
It is the act of painting that most absorbs this artist— and line, tone and colour combinations are critical and at the heart of his vision. To an extent, the genre—landscape, portraiture, or abstraction is subservient to his methodology. His painting has an enduring ability to draw from his subject without slavishly rendering them. In doing so, he allows the audience to intervene and create their own stories and narrative.
Ralph Hobbs
September, 2022
\
Exhibition featured works
12 - 14 Meagher Street Chippendale, NSW 2008
Opening Hours
Monday to Friday, 9am - 5pm Saturday, 11am - 4pm