Jun Chen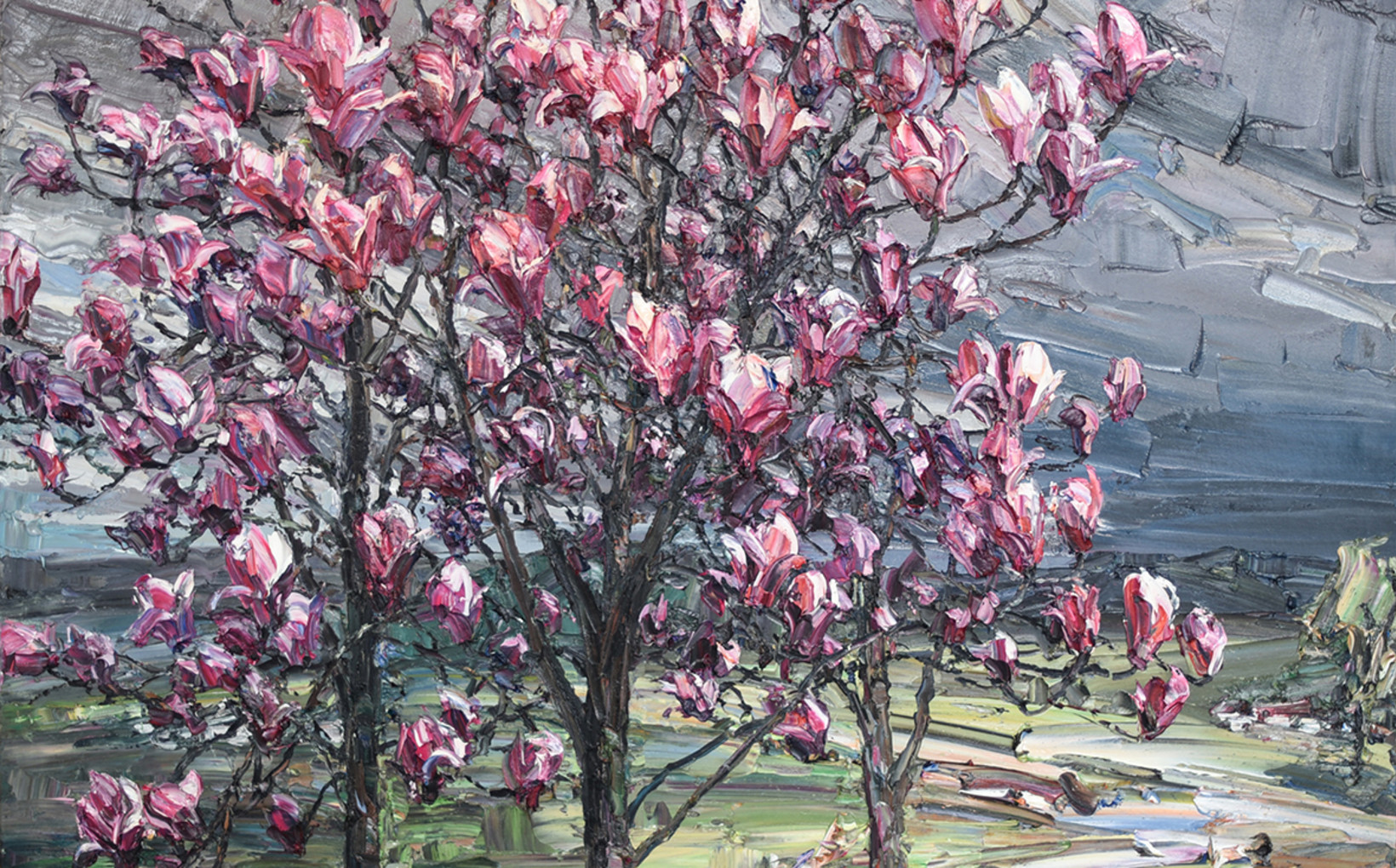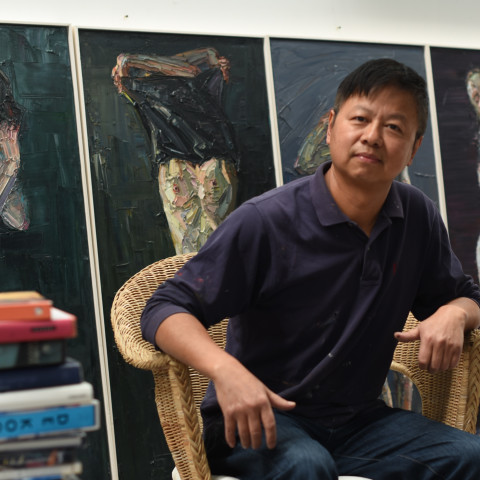 Born 1960, China
Lives and works in Brisbane
Jun Chen was born in China in 1960 and migrated to Australia in 1990. He trained in painting at the Guangzhou Academy of Fine Arts and later the Queensland University of Technology, Brisbane. In China, Chen was a brush and ink painter; in Australia he reinvented himself as an oil painter using paint thickly applied with a pallete knife to capture landscapes, nudes and still lifes. The artist is a regular finalist in the Archibald, Wynne and Sulman Prizes and his work is included in the collections of Parliament House, Canberra, and in private collections in Australia and Asia.

Harmony and dynamism duel for attention throughout the interwoven colours executed in short and long swaths of oil paint. The perfection of Chen's placement and tonal understanding—combined with the clarity of colour give strength to his unbroken vision of the world of contemplation.
Chen's rich, dynamic oils are eagerly sought after. His painting is amongst the most recognisable of contemporary painters working in Australia today.
\ News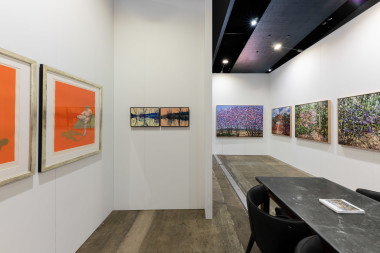 NH Event
17 February 2022
We're thrilled to present a solo presentation by Jun Chen at the 2022 Melbourne Art Fair, on show at the Melbourne Convention and Exhibition Centre.
Behind the scenes, we also have a small collection of important works including a limited edition triptych screenprint by Francis Bacon accompanied by Mehwish Iqbal, Nicholas Blowers, James Drinkwater and Blak Douglas.

Join us at stand K6.
Read more
\ Exhibitions featuring
Jun Chen
12 - 14 Meagher Street Chippendale, NSW 2008
Opening Hours
Monday to Friday, 9am - 5pm Saturday, 11am - 4pm