Damned Whores on a Fatal Shore
4 July — 19 July 2013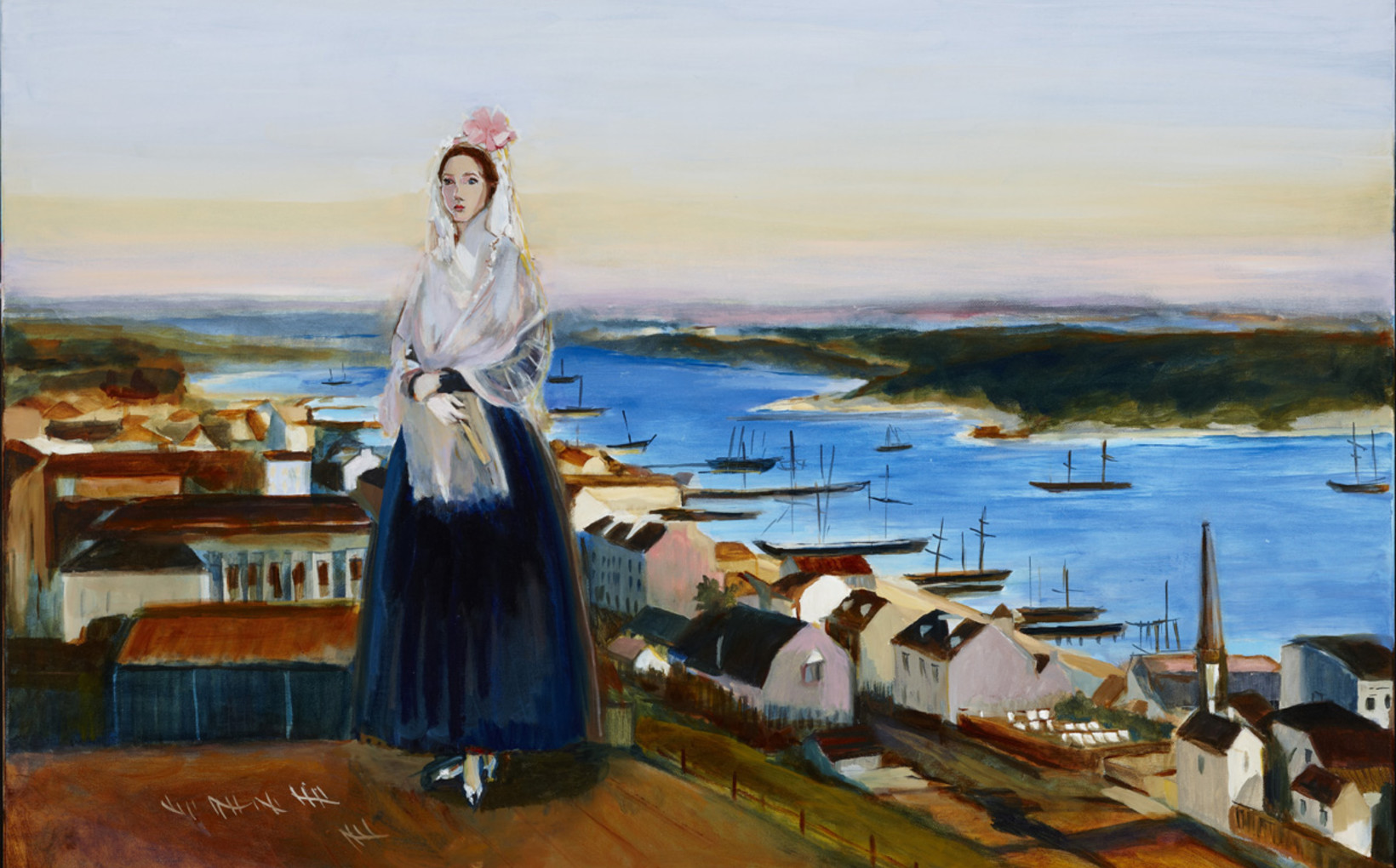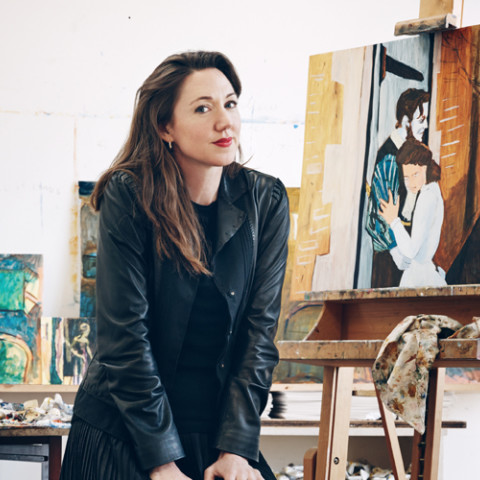 Born 1972
Lives and works in Sydney
Represented by nanda\hobbs
From the days of the First Fleet, Australia's post-colonisation social history is well documented. However, until recently, Australian history was largely transmitted through the images and words of its male artists and authors. The short stories of Henry Lawson and the paintings of Tom Roberts moulded our national identity. However, in recent years there has been rereading of our history. Postcolonial views on Indigenous people and the women colonists who bore much of the hardship associated with nation building have begun to take centre-stage in the discussion of what it means to be Australian.
In Damned Whores on a Fatal Shore Gria Shead brings together historical understanding and contemporary awareness of persistent ideological perspectives. It is nevertheless important to understand that these paintings are not manifestos. The artist is not merely illustrating past tales of notable people. This is a body of paintings where, through a remarkable collaboration with her muse, Shead and her model reinvigorate lives lived on the edge. One feels the presence of strong, courageous women—their loves, their losses and, ultimately, monumental achievements.
Shead observes that we admire figures such as Ned Kelly and Burke and Wills for the bravura of their ultimately futile ventures yet we have largely ignored the epic history of Eliza Fraser, for example—a survivor ultimately relegated to little more than the margins of colonial history, a tawdry postscript.
Shead has been travelling the road towards this exhibition her entire career. An accomplished drawer and exquisite painter, her life led her to Hill End, the iconic Gold Rush town in New South Wales, for a time before relocating to paint in Sydney and Los Angeles. With confidence and pragmatism Shead appropriates key moments in the oeuvre of passionate European artists who informed modernity, such as Francisco Goya—who always makes the viewer feel slightly uneasy, even when the subject is a picnic (Are we participants? Or voyeurs?)—and Gustave Courbet, his salaciousness channeled in Lola La Boheme. In this work, the signature figure of the dance halls of the 1880s goldfields rises from her bed nude, beautiful yet no longer caring what we think of her. The bedroom (or is it a stage?) dissolves into a view of Sydney's old terrace houses—the gangland domain of Tilly Devine in 1920s Sydney.
View of Sydney is an appropriation of an early colonial watercolour of Sydney Town, shortly after settlement. The female figure, sassy and controlling, stares at us, challenging recognition of our desires. Damned whore she is not; damned, perhaps, is anyone who gets in her way! It has an immense presence similar to the great self-portraits by Mexican painter and provocateur Frida Kahlo. This femme fatale holds the keys to the town …
This exhibition marks an important step in the evolution of Australia's cultural heritage. It is a celebration of women's role and contribution, then and now. It is obvious that this is overdue and it is through the new generation of artists, led by Shead, that these figures will be weaved into our children's consciousness, just as the exploits of the bushranger Ned Kelly were weaved into my own.
Ralph Hobbs
July 2013
\
Exhibition featured works
12 - 14 Meagher Street Chippendale, NSW 2008
Opening Hours
Monday to Friday, 9am - 5pm Saturday, 11am - 4pm