Disco/iNFERNO
22 June — 10 July 2021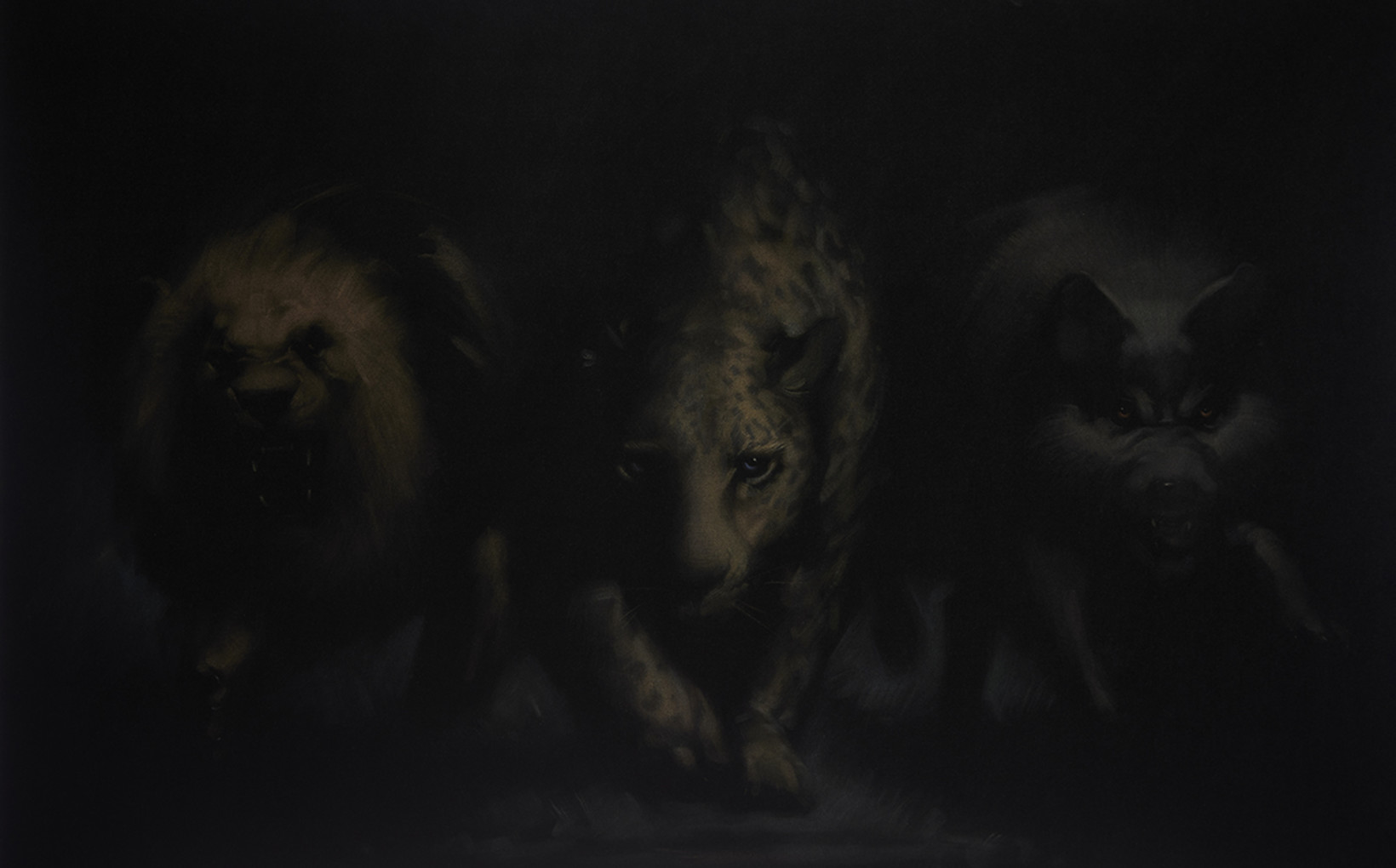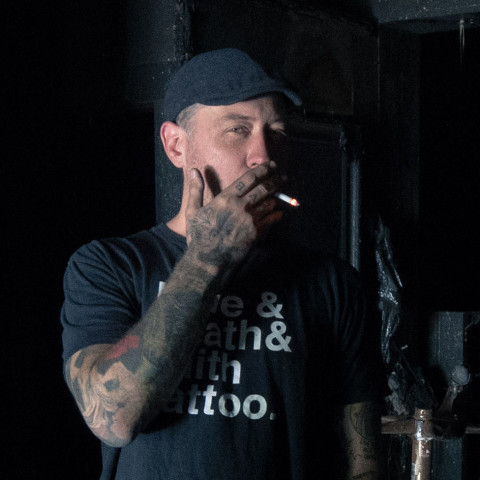 Lives and works in Sydney
Represented by nanda\hobbs
Leslie Rice's exhibition, Disco/iNFERNO—part autobiographical, part allegorical and darkly amusing—is above all, a powerful existential narrative about finding hope in the bleakest of times. The artist holds little back in a metaphor-rich dance through his own underworld. For Rice, it has become an exercise extracting the past from his present, firmly placing it in another world. For the audience, our experience is entangled in the rich velvet ground of his painting surface and the swirling gravitas of his humour.
To immerse oneself in Disco/iNFERNO is like walking through the dark woods on a moonless night—once drawn in, we must find the way. Feeling for the imagery and its inherent meaning is a slow process. Light becomes an osmotic provider—the story reveals the more you persist. Art imitates life. To dismiss because it's hard to see, is to miss the point. Nothing deep in life is easy. The artist asks, "why should we have a free ride in his divine comedy?"
Rice has always had a special relationship with pictures. He has lived with evocative imagery all his days—his former career as a second-generation tattoo artist has graced him with a deep understanding of mortal flesh and the irreversible relationship to personal stories told upon it. At its heart, Disco/iNFERNO tells the story of Rice's experience of the trauma-laced last three years. The incineration of his tattoo business at the hands of a disgruntled patron and the ensuing emotional turmoil that was endured, set the stage for the swirling imagery of the artist's imagination—laced with dark moments from art history. Ultimately, it has become a cathartic experience for the dark clown of Australian art. He is no fool though—his vision has always manifested in such a way that the artist has occupied the high wire in an art world that celebrates difference, yet, often paradoxically, seeks the banal.
A two-time winner of the prestigious Moran prize and a multiple Archibald finalist, Rice has for over a decade challenged how we perceive the world. This exhibition is a welcome return to the gallery walls for an artist who holds a unique position in contemporary culture for his unparalleled vision of what lies beneath the veneer of our existence.
Ralph Hobbs
June 2021
ARTIST TALK | Join Leslie Rice and Ralph Hobbs in a lively discourse about Rice's exhibition "Disco/iNFERNO" on Saturday 3 July, 2pm. RSVP ESSENTIAL
\
Exhibition featured works
12 - 14 Meagher Street Chippendale, NSW 2008
Opening Hours
Monday to Friday, 9am - 5pm Saturday, 11am - 4pm