Hard One Ground
22 April — 8 May 2021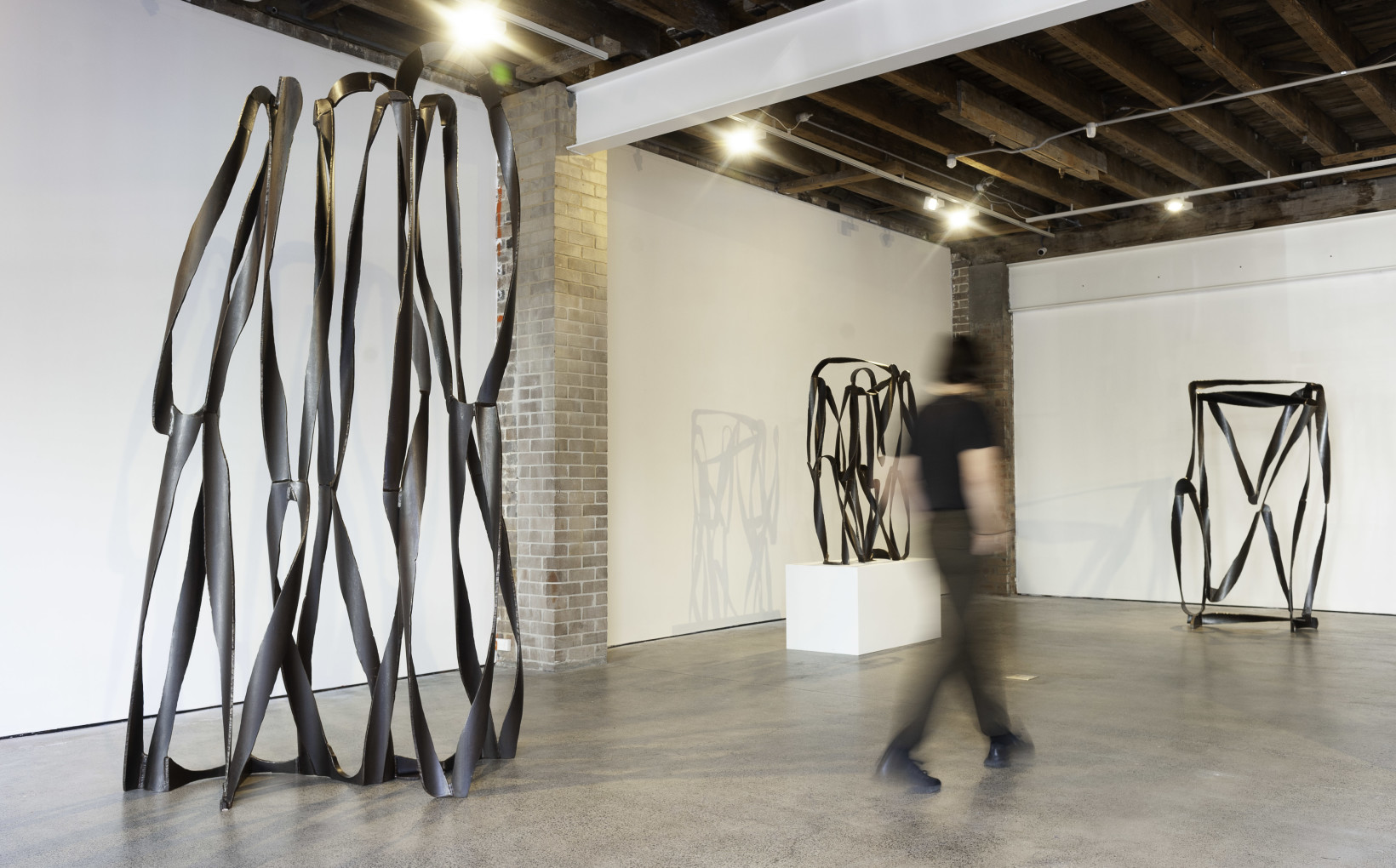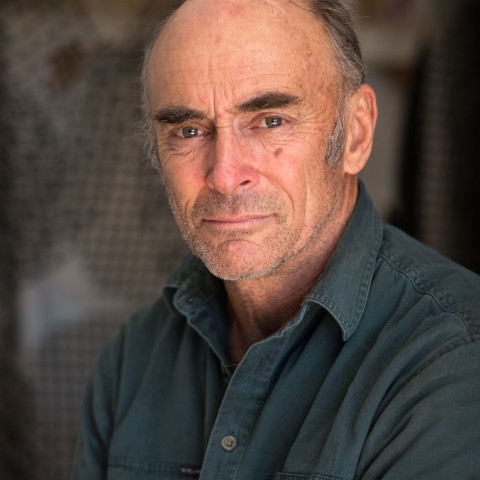 Lives and works in Walcha, NSW
Hard One Ground is a powerfully evocative exhibition, where gestural impulses synthesise steely materiality with the organic natural world. Rogers' understanding of and relationship to nature, is key. The artist draws rhythmically with an oxy torch, hissing, as molten metals drip through old industrial pipes cut on the turn. In Rogers' hands, the industrial becomes the natural—creating ribbons and forms that echo the wind, the waves and the flow of the landscape. The work is founded in a morphic distillation of nature, rather than a mere description of it.
Through the artist's hand, gestural marks are conceptualised and improvised in three-dimensional space. With a sense of rhythm and flow, nature is reimagined with power and grace. The balance and harmony inherent in the work draw upon the traditions of sculptural form. From the Renaissance artists to Degas and onward into the Modernity of New York formalist sculpture—these influences sit below the patina of the finished form. Yet the beauty inherent in the aesthetics of Rogers' sculptures has profound originality, born from his very particular and robust authorship. His signature—marks and shapes cut both left and right-handed—is executed with a generous and steady hand. As the artist remarks; the excitement of the daily ritual of oxy torch on metal is like the drawing of a line with the flow of a bending branch in the wind. Compositionally brilliant, Rogers' ethereal sculptures defy the earth's gravitational pull. The counterbalanced ribbons of metal float in space, delicately positioned on firm ground.
It is Rogers' fluidity of form, shaped through an implausible material, that makes the artist a master of his craft and one of Australia's pre-eminent sculptors. His major survey in 2020 held at the Australian National University Drill Hall Gallery was lauded as a triumph, with SMH critic John McDonald describing the exhibition as 'a revelation.' Hard One Ground continues the fine work of James Rogers' aesthetic integrity and ultimately conveys an exquisite sensitivity for his audiences' experience.
Ralph Hobbs
April, 2021
\
Exhibition featured works
12 - 14 Meagher Street Chippendale, NSW 2008
Opening Hours
Monday to Friday, 9am - 5pm Saturday, 11am - 4pm