In the Balance
10 June — 19 June 2021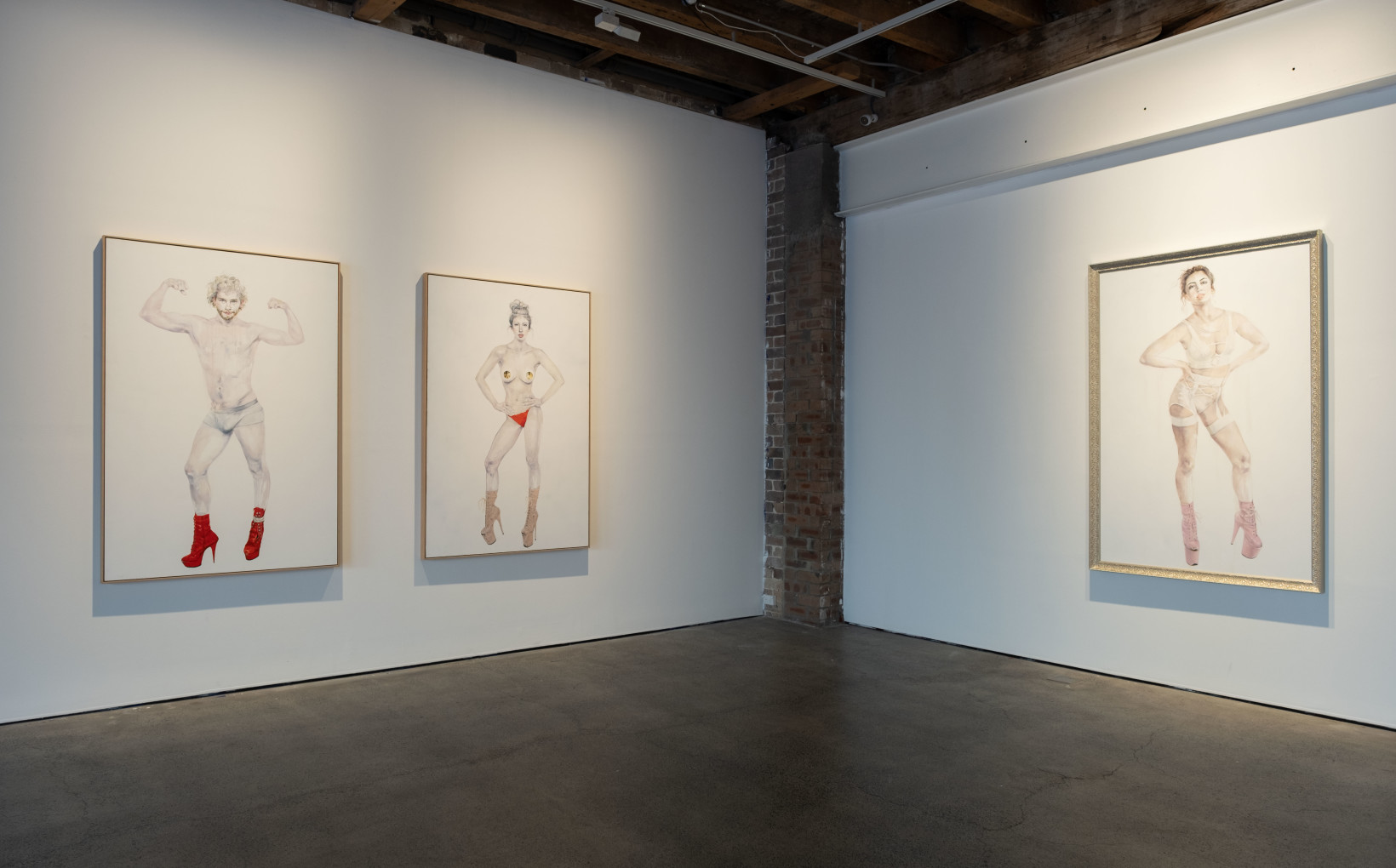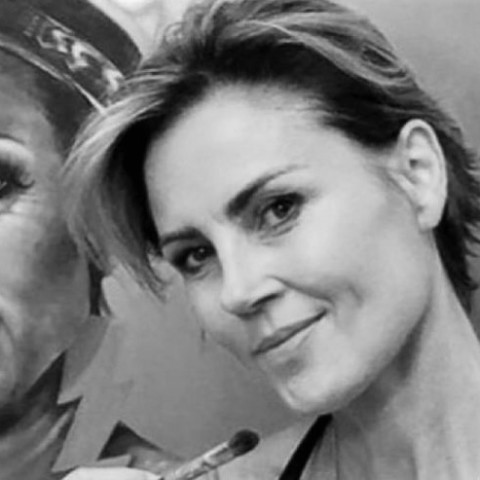 Lives and works in Sydney
Represented by nanda\hobbs
Throughout art history, it has been men who have typically held the brush while women have held the pose. Since the 1960's however, many female artists have been working to subvert the male gaze, instead, championing diverse views of representation in a new arena of critical discourse. We have seen artists such as Cindy Sherman, Francesca Woodman and Jenny Saville, for example, produce raw and unapologetic works that challenge the way we look at art, blurring the boundaries between private realm and public spectacle. Maria Kozic's Bitch—depicting a femme fatale dressed in lingerie with a power tool in hand—exemplifies the contemporary shift to unpick gender stereotypes and offer alternatives to the male heterosexual perspective.
Dee Smart's monumental and latest body of work, In the Balance, contributes to this narrative by allowing her subjects to reclaim their sexuality and autonomy. Empowered and self-assured, her subjects seek a freedom of expression unshackled by traditional standards. Yet, unlike the mechanical tool depicted in Kozic's work, Smart relies on the directness of her subjects' gazes as their source of power. They exude a strength and confidence that leaves no doubt in the viewers' minds that they are firmly in control of their sexual agency. This collaboration between Smart and her subjects—where they have the freedom to express the way in which they wish to be seen—seeks to heighten viewer awareness of existing prejudices and societal expectations.
The artist and her muses share a love of dance. Smart has a particular interest in costume—unsurprising given her experience as an actress and a ballet dancer. In these commanding, almost life-sized works, Smart has emphasised her subjects' accessories in order to highlight the performative nature of self-expression. Notably, the subjects are firmly anchored in the space by their shoes which become a focal point of the works. Each figure stands boldly—embracing a unique position—their body language subtly exposing our inherent individual complexities. While her subjects are strong and striking in their poses, the gentle, natural drips that form on their bodies allow us to understand the frailties that exist as part of the human condition. It is this duality of strength and vulnerability that embodies the very essence of In the Balance—the exhibition title also referencing Smart's contribution to the redressing of historical, patriarchal narratives and the ensuing reclamation of power by those previously silenced.
Smart has enjoyed success as a finalist in numerous awards, including the Archibald Prize, Portia Geach Memorial Award and Darling Portrait Prize. Her works have found their homes in collections throughout Australia, Singapore, Hong Kong, London, Los Angeles and New York.
Nicole Hauser
June 2021
\
Exhibition featured works
12 - 14 Meagher Street Chippendale, NSW 2008
Opening Hours
Monday to Friday, 9am - 5pm Saturday, 11am - 4pm