Jun Chen — Melbourne Art Fair
17 February — 20 February 2022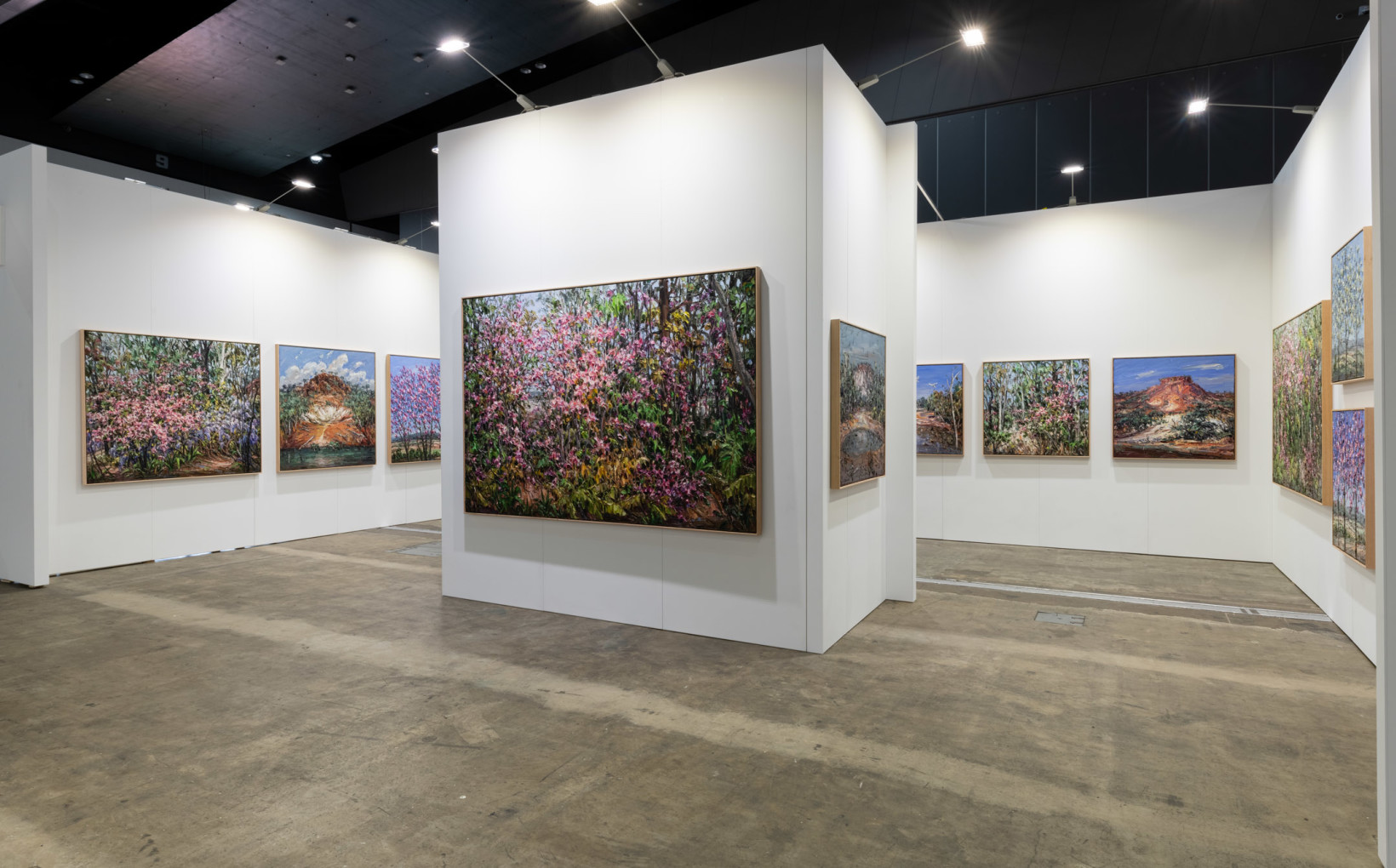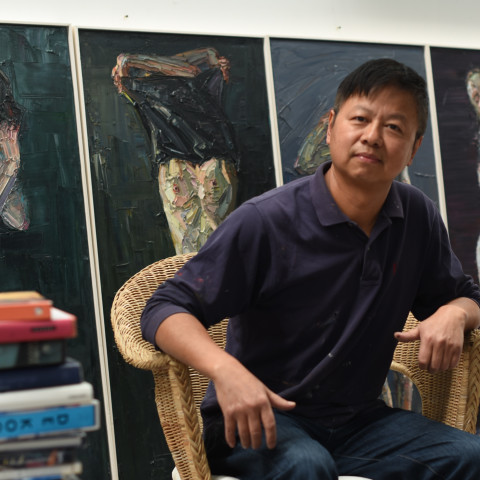 Born 1960, China
Lives and works in Brisbane
Jun Chen's journey through the Australian landscape is at the heart of his Melbourne Art Fair exhibition. Trained in traditional ink painting at the Guangzhou Academy of Fine Arts and later in oil at the Queensland University of Technology, Brisbane, Chen owes much to his Chinese heritage for his sensitive and intuitive mark making. His delicate and articulate linework, coupled with an inherent affinity for imagining the landscape, has morphed into the viscous swaths of oil that define the beauty and essence of the interior of his adopted land. Chen, carving into his works with a palette knife, renders a surface that is both lively and beautifully composed. The perfection of his placement and clarity of colour give strength to his unbroken vision of the natural world.
Regeneration in nature—with its cyclical and all-pervasive influence on our psyche—is in many respects the very essence of the human condition. Nature provides a metaphor for our eternal search for order in the world. At its heart, Chen's work becomes a philosophical inquiry into the experience of the landscape and reminds viewers to recognise the beauty of the places around us. This body of work delves into moments—both grand and minor—of the Australian landscape.
Chen's prominence across multiple genres is well known and celebrated. He is a multiple finalist in both the prestigious Archibald Prize (being highly commended for his portrait in 2017) and the Wynne Prize for landscape painting at the Art Gallery of New South Wales, along with numerous other significant art prizes across the country.
\
Exhibition featured works
12 - 14 Meagher Street Chippendale, NSW 2008
Opening Hours
Monday to Friday, 9am - 5pm Saturday, 11am - 4pm