Liquid Edge
4 June — 19 June 2015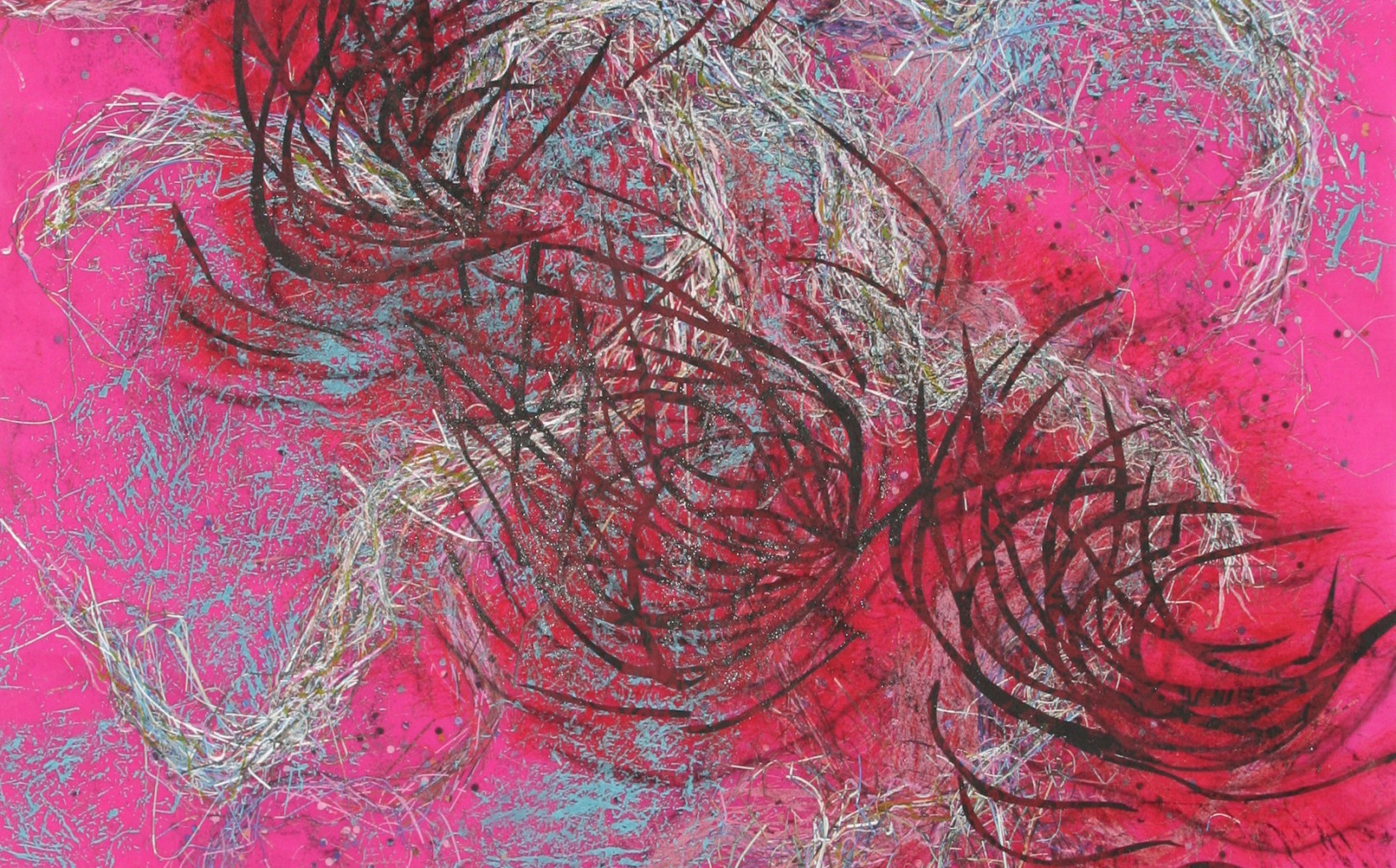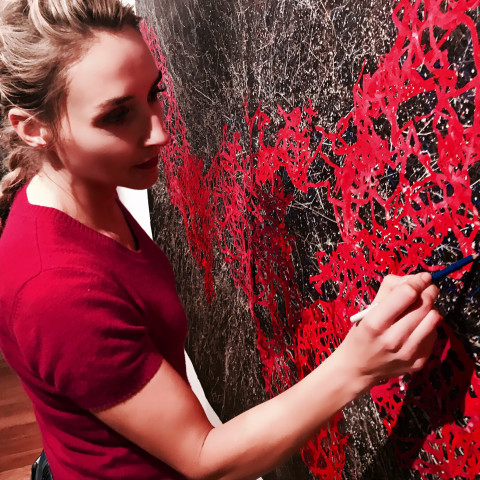 Lives and works in Sydney
Represented by nanda\hobbs
The work of Zoë MacDonell has for many years been concerned with landscape. It is not so much the physical representation of the landscape but the more ethereal idea of what it is to pass through a place that has interested her. Through her extensive travels she has accumulated a profound awareness of Genius loci… indeed her spirit of place is strong. The experience of being in the environment has certainly enhanced her art practice; her concerns are less with the representation of a place rather than what it is to feel that space, to be in that country at that time.
MacDonell's direct practice is usually based on naturalism and the science of enlightenment; her observations of the landscape no matter how minute are real. However, during her time in the Western Desert she questioned her ideas that only what can be hypothesized and tested can be true. Meeting Aboriginal people and hearing their strong beliefs, MacDonell realised that the metaphysical world seems quite plausible.
'Inspiration is setting its tongue deeper into me. Clambering in and out of the jeep over the front seat. Endless. Heat. Moisture speckles our windscreen as a storm deepens in front of us. Later, I lie under the stars and watch the lightning in the distance. I draw from and into the power of the land. That power is here. I'm in it and I love it. I sense my deepening understanding on this vast country that I live in. Now my home'
The expedition to the Western Desert of Australia allowed her to immerse herself in the vast land. This part of Australia is rich in the mythology of both indigenous and white man's legends, with the extraordinary beauty everywhere you turn.
During her stay dramatic rain storms swept across the landscape, she witnessed torrential downpours and the regeneration of the drought-stricken land. Water quickly and silently flowed through the usually dry creek beds, awakening the desert from its slumber. Beneath the new waters a microscopic metropolis bustled with activity. Everything fed her creativity.
'The river is a thick mineral liquid. Viscous on my skin. The edges host bathing globules of frog eggs. Small black balls suspended in a frothy saliva like pool. The breakfast fire has gone out and the white ashes and charcoal sit hot in the ground. I spread them out and place my paper on them and move my foot on the paper in subtle turns in a diagonal direction. A creative frenzy has arrived as I explore. Ink becomes an image. I find that I am responsive to this environment'
Her close interaction and hunting and camping with the people who live in the remote communities, gave her an appreciation of the knowledge you must have to survive in in these remote areas. The spiritualism that is the basis for the once nomadic people undoubtedly profoundly connected with this artist.
'I watch the horizon as if I was waiting for something to appear. Then there is was. A gesturing crooked tree reminiscent from a children's horror fantasy book. An oversized nest is perched high in its naked dark branches. A large eagle sits above in a proud silhouette. Pink flowers sprout from the surrounding orange carpet of earth. Green lines and bursts of colour. Curved burnt branches are hunched or monumental in a meandering self-made path. A landscape out of magical tales'
MacDonell's practice of layering, collaging, painting and drawing on swathes of silk has provided the perfect medium for her to lay down her vision of the land. Long strands of interwoven string like structures are richly layered in tonality, expressing great depth and the basic human emotion of ecstasy. MacDonell's style is the cytoskeleton that holds the framework of these works together. Art is often considered the product of deliberately arranging elements in a way that appeals to our senses or emotions and MacDonell has certainly succeeded in captured all the moments and the elements of the country that she clearly fell in love with.
'I am sure I have been away for weeks, present in every new moment. I was shown so much as I was seduced by the desert. My traveling pillow remembers that dreamtime'
Zoë MacDonell's new works perpetuate the classical notions of beauty.
Ken McGregor
May 2015
\
Exhibition featured works
12 - 14 Meagher Street Chippendale, NSW 2008
Opening Hours
Monday to Friday, 9am - 5pm ONLINE Saturday – closed until further notice Following the latest NSW Government advice in relation to Covid— from Monday 29th June, the Gallery will be operating online only—Monday to Friday 9-5 pm for the duration of the Sydney lockdown All events associated with Paul Ryan (South by Southwest) and Les Rice (Disco Inferno) exhibitions have been postponed. We will keep you advised of any further changes as they arise. COVID Safe Check-in: As part of the Nanda\Hobbs COVID safety plan, all visitors to the gallery must sign in via the Service NSW QR code.