My Giverny
15 June — 2 July 2022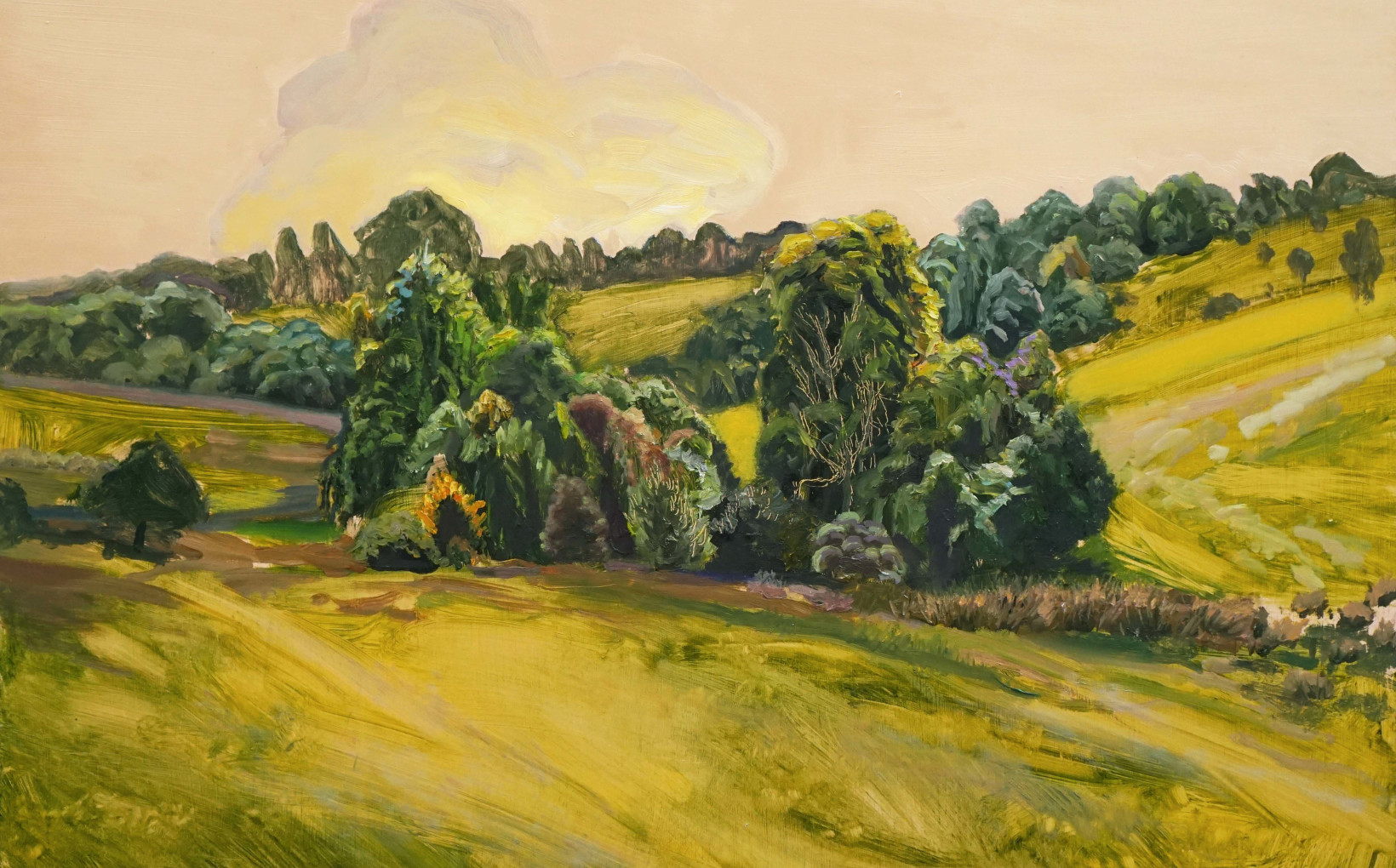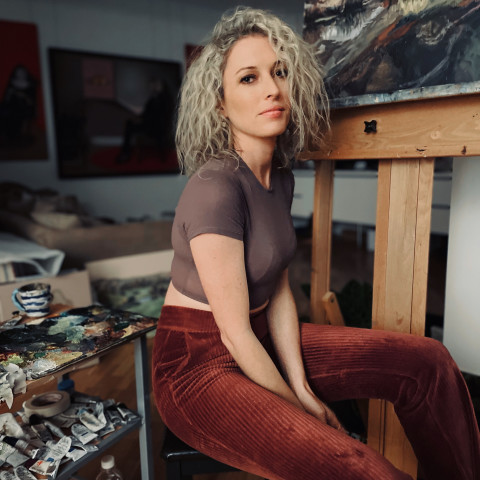 Born 1987
Lives and works in Sydney
Represented by nanda\hobbs
There is an obsessive intensity to the painting practice of Kirsty Neilson. Her celebrated career to date as a portrait painter¾including being a three times finalist in the Archibald Prize (most notably with her 2021 portrait of Australian of the year Grace Tame)¾has been marked with laser-like technical precision. Her inclusion in other major awards¾the Darling Portrait Prize, and the Portia Geach Memorial Award in recent years¾with works that celebrate those championing social justice goes to the heart of her commitment to a more equitable world.
Throughout Neilson's career, the counterpoint to the rigours of realist portraiture has been a joyously expressive landscape oeuvre. Created en plein air from the desert to the pastoral, she has immersed herself in the landscape. Our recent limitations on extensive travel led her to a dairy farm south of Sydney. The rolling emerald-green hills give way to a rough bush-clad dam that has become her idyll muse. For Neilson, this place has become her Giverny.
Claude Monet's The Artist's Garden at Giverny sits astride the River Seine eighty kilometres northwest of Paris. The celebrated artist spent his final decades painting in his extensive water garden. The line for Monet between the real and reflected world would be a significant moment in the modernisation of the landscape genre. A few months after Monet's death, the expansive water lily painting installed in 1927 in the Paris Musée de l'Orangerie would push Impressionism towards expressive abstraction¾the line between reality and abstraction blurred. The emotive power of the artist's vision and the mark made by his hand became more important than the literal rendered representation.
Neilson's pastoral landscape practice of effusive imaging of the highland, the hills and the tangled bush reflections on the surface of the dam has a natural Rorschach aesthetic. Clarity of form is sacrificed on a deeper more painterly alter of visual lucidity. For the artist, the challenges of working in the field have been enthusiastically embraced, and in doing so, Neilson has found a small part of this vast country to make her own.
Ralph Hobbs
2022
\
Exhibition featured works
12 - 14 Meagher Street Chippendale, NSW 2008
Opening Hours
Monday to Friday, 9am - 5pm Saturday, 11am - 4pm