Nikuhitsu Ukiyo-e (Hand-Painted Pictures of the Floating World)
6 July — 23 July 2022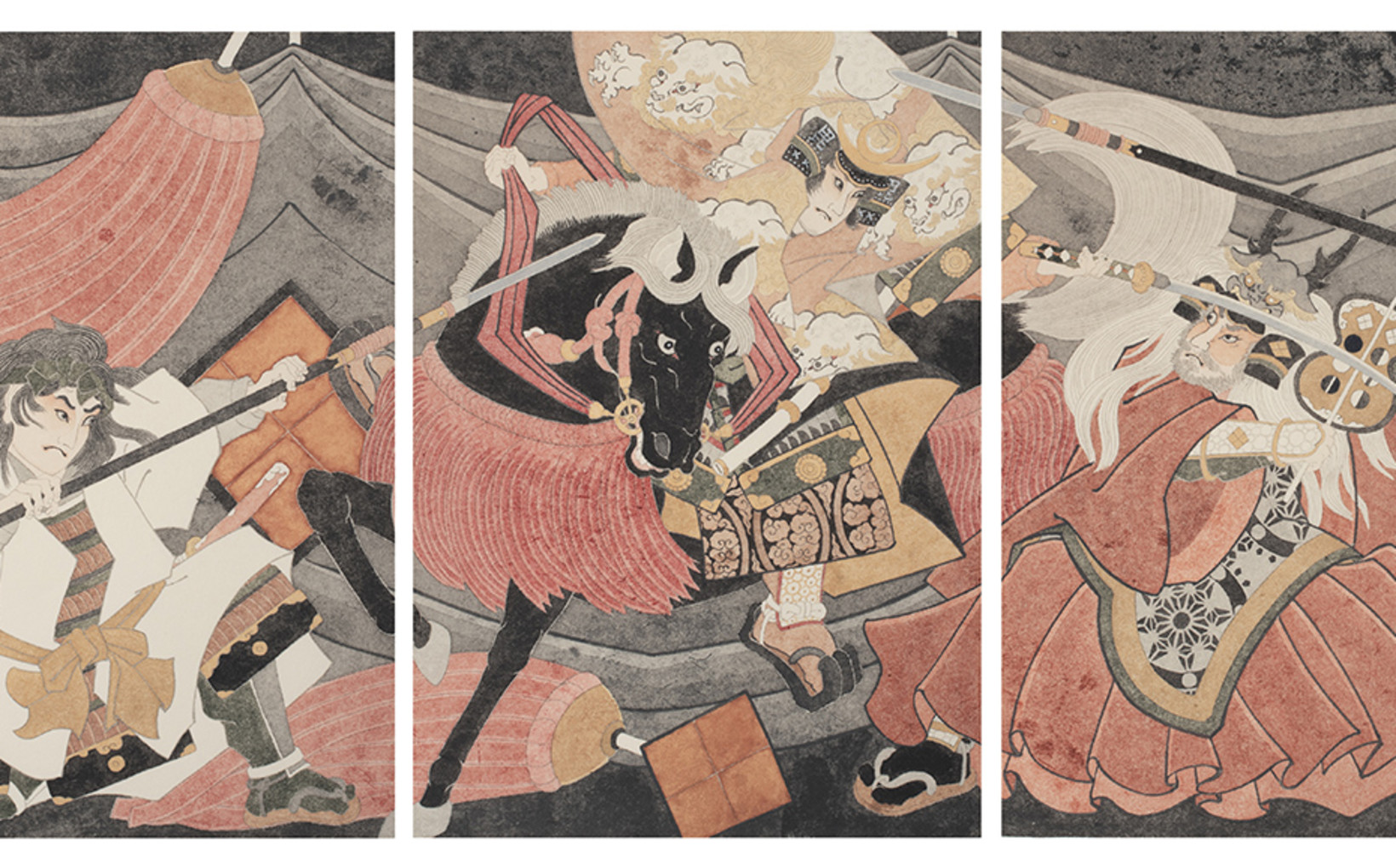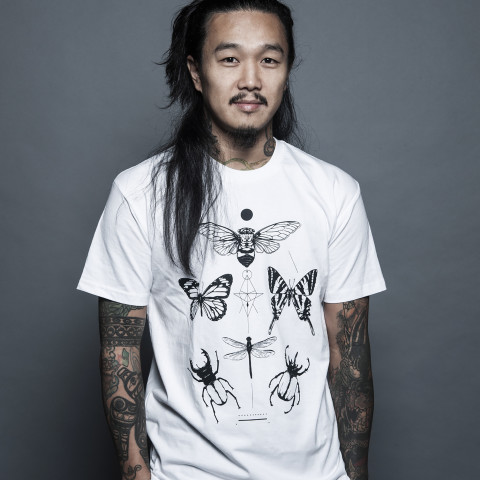 Lives and works in Sydney
Nikuhitsu Ukiyo-e
(Hand-Painted Pictures of the Floating World)
In 1603, under the ruling of the Tokugawa shogunate, the city of Edo (now Tokyo) became a place of social order and internal peace. Merchants and workers¾once positioned at the bottom of the social strata¾prospered from the city's economic growth and began to frequent Edo's kabuki theatres and pleasure districts. It was in this milieu of indulgent entertainment that the Ukiyo-e art movement evolved.
Ukiyo-e (Pictures of the Floating World) depicted the prevailing hedonistic lifestyle and referenced the transient nature of existence within Buddhist culture. Artworks presented beautiful courtesans in erotic scenes, leading kabuki actors and romantic vistas¾all of which expressed the joie de vivre of the time. Historic and mythical warriors, folklore and fantastical creatures also featured prominently in Ukiyo-e art. The popular woodblock prints infused traditional themes with both an idyllic beauty and a proletarian vigour. Over the two and a half centuries of its development, the Ukiyo-e design continuously expanded to reflect the changing fashionable scene. In 1868 however, after years of internal conflict and a growing influence of foreign power, the shogunate eventually collapsed and the art movement was washed away in the maelstrom that signalled the rise of a new era.
Paying homage to this lost tradition, Yoshio Honjo draws viewers into imaginary realms while anchoring his works within a contemporary context. In his exhibition, Nikuhitsu Ukiyo-e (Hand-Painted Pictures of the Floating World), Honjo reimagines Japanese fables, adding his distinctive personality to the work. By referencing the mythology of Yoshitsune and the Thousand Cherry Trees and Tomoe Gozen, Honjo invites viewers to delve into his epic battle scenes and witness encounters with mythical creatures. Other works depict Geisha dressed in exquisitely patterned kimonos. Their garments, adorned with designer logos, reflect the worldly pleasures associated with Ukiyo-e art and conjure notions of beauty and ornamentation within a 21st century scaffold.
While influenced by the woodblock prints of the Edo period, Honjo has instead elected to convey these stories by means of paper and brush. His works demonstrate extraordinary draftsmanship, evident in his fine detail and intricate pattern work. Honjo outlines his imagery with precision, filling his compositions with washes of colour. Using suihi enogu (mud pigment), works are brought to life with a subtle gradation of colour and tone. There is at once a strict formalism¾attaching importance to the balancing of light and dark¾as well as a wonderful freedom in Honjo's work.
Honjo paints with great sensitivity and an acute understanding of materiality. Handmade from mulberry fibres, the traditional Kozo washi paper on which Honjo works provides an organic backdrop for his artistry. Despite appearing delicate, the paper has a sturdiness that offers longevity. Honjo works confidently on such material given his decade-long practice of Japanese Irezumi tattooing, where skin becomes the artist's working surface. In both cases, there is no room for error. The permanence of stories inked both on skin and paper allows Honjo's fantastical narratives to stay alive.
Nicole Hauser
July 2022
\
Exhibition featured works
12 - 14 Meagher Street Chippendale, NSW 2008
Opening Hours
Monday to Friday, 9am - 5pm Saturday, 11am - 4pm