South by Southwest
22 June — 10 July 2021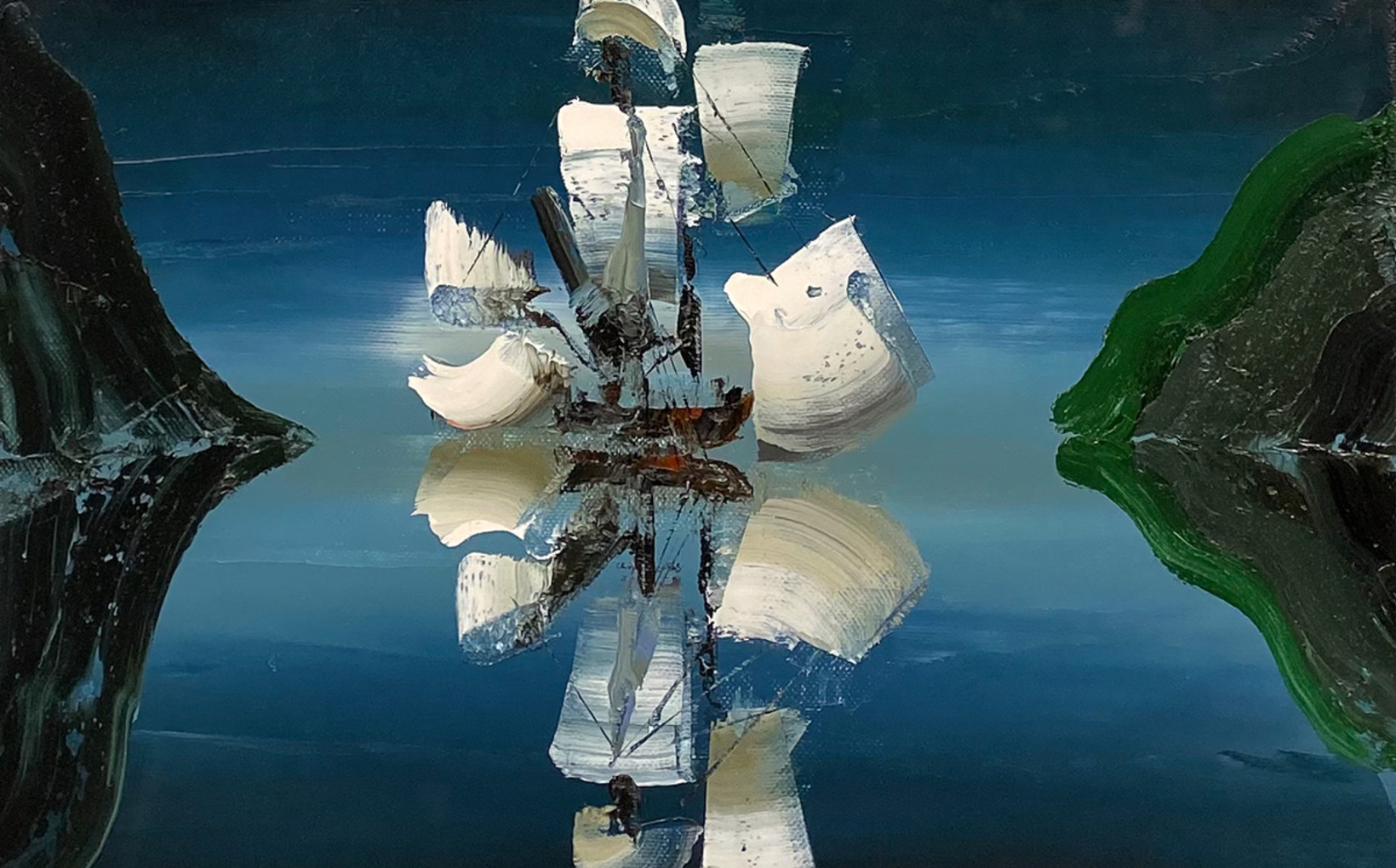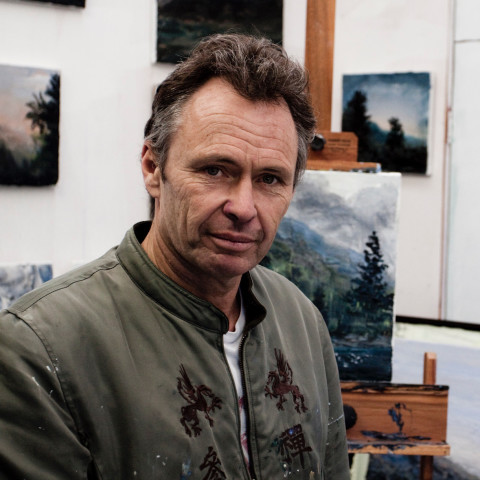 1964, Auckland
Lives and works in Thirroul, NSW
The human dichotomy—embodied in the vision of the white sails of a square-rigged ship silhouetted on the horizon—has ricocheted throughout the history of colonisation. For the colonial naval powers, it was an emblematic romantic metaphor—riches and fame awaited. For those looking from the shoreline, the all-pervasive invasions would be nothing short of disastrous. As decades stretched to centuries, it would be an experience etched into the collective psyche of millions of people the world over.
Paul Ryan's South by Southwest delves into this pictorial history. For the artist, it is localised, but the conversation is broader. His brooding seascapes, ships and colonial figures draw upon the work of the 18th and 19th century romantic and travel artists. Many of these paintings possessed a swashbuckling sensibility, underscoring the misguided belief that the 'undiscovered' world was there for the taking.
Central to this exhibition are the sailing ships—many reflective in their repose. They possess a thematic duality for the audience. The ships, emblematic of man's ingenuity and bravery, hold a more powerful subtext—they echo the classical myth of Narcissus, the exquisitely handsome young man who fell in love with his own reflection in a dark pool. His fate was to pine away from his own unfrequented love. The artist leads us with the sailing ship as a metaphor for the failure of colonial powers obsessed with their own sense of Empire. It is an important invitation to reflect on our history—to read and re-read what has happened in the past.
For Ryan, the sublime morphs into the gothic—his robust, yet delicate approach to making his paintings echo the ebb and flow of the waves that he knows so well. In other places, the exhibition delves into the minor moments of the artist's seafaring narrative. The mariners' tattoos—personalised mythology, are treated with Ryan's pictorial wit and elegant draftsmanship. The images are ultimately woven into the vast composition of the artist's wallpaper installation, hinting at the stately homes that once exhibited the spoils of Empire.
South by Southwest is an exhibition that possesses an elemental swagger. Yet, the concerns of the artist are deep and profound. He delivers a message that is fundamental to understanding the past, and integral to the recognition and healing that is required from past wrongs.
Ralph Hobbs
June 2021
ARTIST TALK
Join Paul Ryan in conversation with Ralph Hobbs on Saturday 3 July at 2pm RSVP HERE
\
Exhibition featured works
12 - 14 Meagher Street Chippendale, NSW 2008
Opening Hours
Monday to Friday, 9am - 5pm Saturday, 11am - 4pm