Stealing fire
3 August — 18 August 2017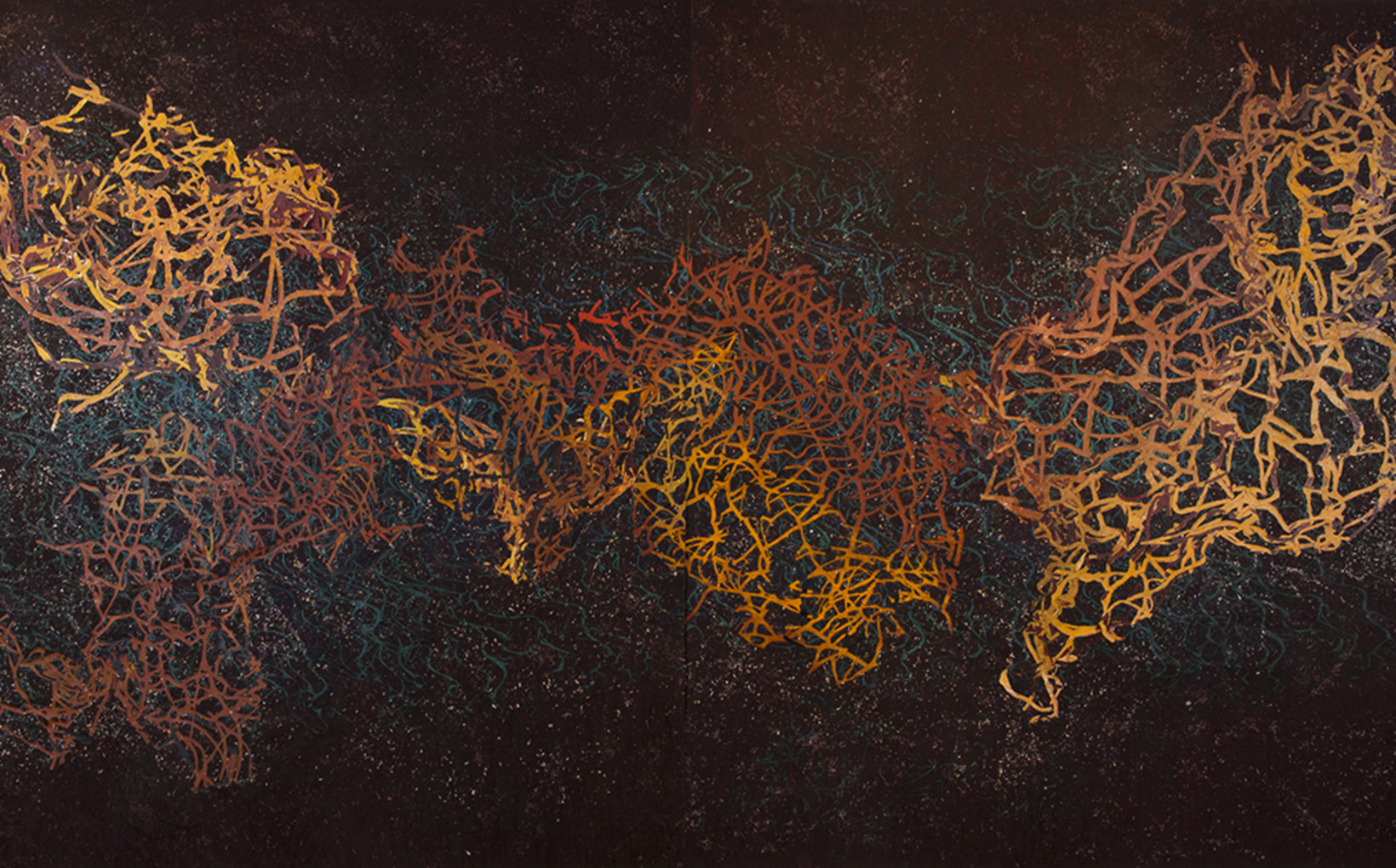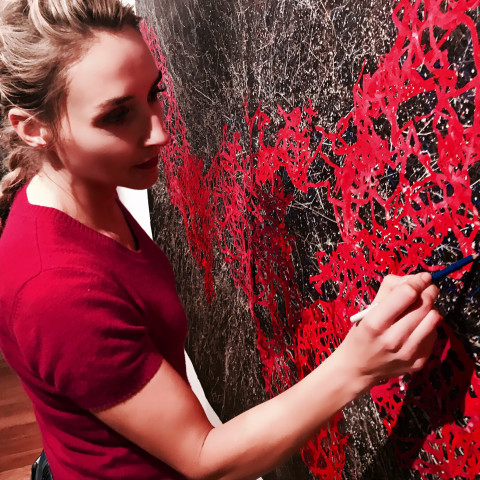 Lives and works in Sydney
Represented by nanda\hobbs
Watching Zoë MacDonell work in her studio, or in the field, is akin to watching a master weaver at the loom. A plan exists preordained and coded in the recesses of her mind, yet happenstance has a role to play in the unfolding alchemy.
Her hands move effortlessly—but with focused intent—through the entirety of the picture plane. MacDonell's marks interlink the history of a moment in time into the fabric of the painting.
The minutiae of the landscape or place (for her work is non-site specific) are referenced and delicately touched upon. The footprints left in a sand dune by a desert gecko, or patterns from a receding wave on the beach; nature's decorations are juxtaposed against the magnitude of the wind patterns of a desert storm, morphing into the calmness of an ever-shifting night sky.
In the seminal Landscape and Memory, British art historian Simon Sharma observed:
"Although we are accustomed to separate nature and human perception into two realms, they are in fact indivisible. Before it can even be a repose for the senses, landscape is the work of the mind. Its scenery is built up as much from strata of memory as from layers of rock."
Sharma's observations on the history and the development of landscape as an artform, pushes our contemporary preconceived ideas on what such paintings are.
Of importance in this argument is the investigation of the English origins of the word "landscape". Its etymology is in the Flemish "landscaper", which describes man's effect on the environmental rather than any specific reference to the natural land and its natural form. It is a truism that the land was here long before we humans turned it into a landscape, and there is a strong argument to suggest the land will still be here (no doubt altered) when the human race has run its evolutionary course.
The works within MacDonell's Stealing Fire exhibition address our humanist preoccupations about being in the landscape, yet MacDonell has no desire to possess or even occupy the land. Her motives are more ethereal, yet anchored in a very human feeling of being moved by the experience—of being immersed in the land or indeed the ocean. Such places have touched our psyche—we have stared in wonder at the breath-taking beauty, love, lust and unabridged power that is drawn from the natural environment—all deep emotions that are at the core of MacDonell's practice.
The paintings are woven together in a deeply personal exploration of self. For although these works are fundamentally intimist in their intent—representing personal investigations of self—they are at the same time, expansive in their vision and grandeur.
Ultimately, MacDonell creates an illusionary vastness that flows beyond the border of the picture frame, to join the real world. It is this world that her work references, rather than imitate or colonise.
Ralph Hobbs July 2017
\
Exhibition featured works
12 - 14 Meagher Street Chippendale, NSW 2008
Opening Hours
Monday to Friday, 9am - 5pm Saturday, 11am - 4pm