The Colonies
26 October — 11 November 2017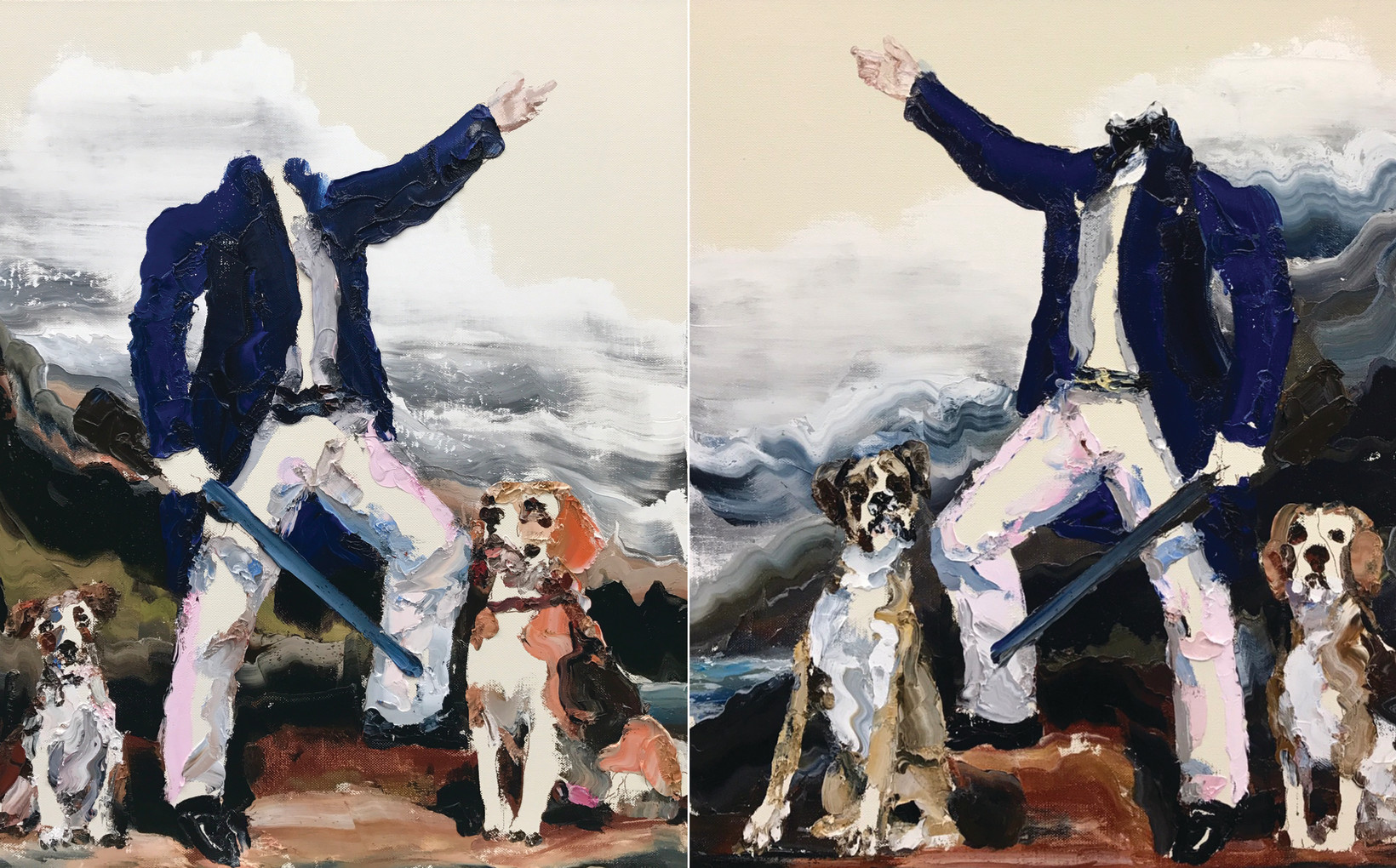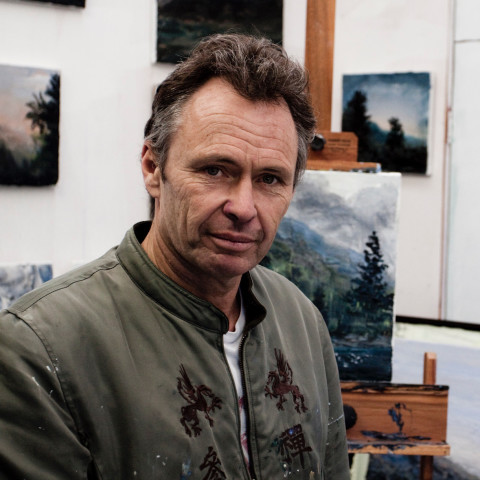 1964, Auckland
Lives and works in Thirroul, NSW
The work of Paul Ryan has loomed large in Australian painting over the last decade.
He is a thirteen-time finalist in the Archibald Prize, a six-time Wynne Prize finalist and he holds an impressive list of curatorial accolades. His beloved vision of the rugged coastline of Thirroul, south of Sydney, where pacific breakers meet the monolithic escarpment—is the stage from which he plays out his visual commentary on Australian history. Rendered in swathes of viscous oil paint, it is work that has become synonymous with the best of expressive contemporary Australian painting.
Ryan places us in the seascape/landscape, the beauty of a sun-drenched day—the moments of trepidation as the storm approaches from the inky Pacific Ocean. We are involved in this place; it is not a passive experience to look at his work. Structured formal composition collides with organised accidents of painting fate. Ryan is an artist who knows his practice and who restlessly pushes at its boundaries—never afraid to toy with the accepted norms of how a painting is made. It comes as no surprise that he is a man with no fear of addressing the ideology of the past. He stirs and pushes at the establishment and established social taboos —no matter how old or recent they may have been adopted as acceptable.
The artist's wit and strident intent to subvert and create a dialogue has come to the fore in this exhibition. Ryan's recontextualisation of 'the colonial' and 'the kitsch' is potent in its intent. The artist points us to the absurdity of the assumptions of colonisation and how they have been woven into the fabric of our nation. This is not an apologist agenda by the artist. Ryan does not seek to undo our society, rather he brings to the surface some of the uncomfortable moments in our shared black/white history.
At the core of Ryan's discourse is the politics of imagery that is inherent in empire or nation building. His commentary and use of 'the old' is, at this time in our history, prophetic, as we face a fervent nationalist agenda in a post-colonial world. Ryan draws our attention through his work to the short-sighted ideology that has the potential to cast us back to a time of segregation, isolation and, indeed, cultural annihilation. Yet, like a firm massage of the senses, we enjoy the experience and are better for it!
Ralph Hobbs
October, 2017
View video "Wild Colonial Boy"—Paul Ryan talks through his processes and themes, questions the colonial perception of the savage and the civilised, and reflects on his own identity. Filmed by Sean O'Brien in 2014
\
Exhibition featured works
12 - 14 Meagher Street Chippendale, NSW 2008
Opening Hours
Monday to Friday, 9am - 5pm Saturday, 11am - 4pm