The Proposition
18 October — 30 October 2021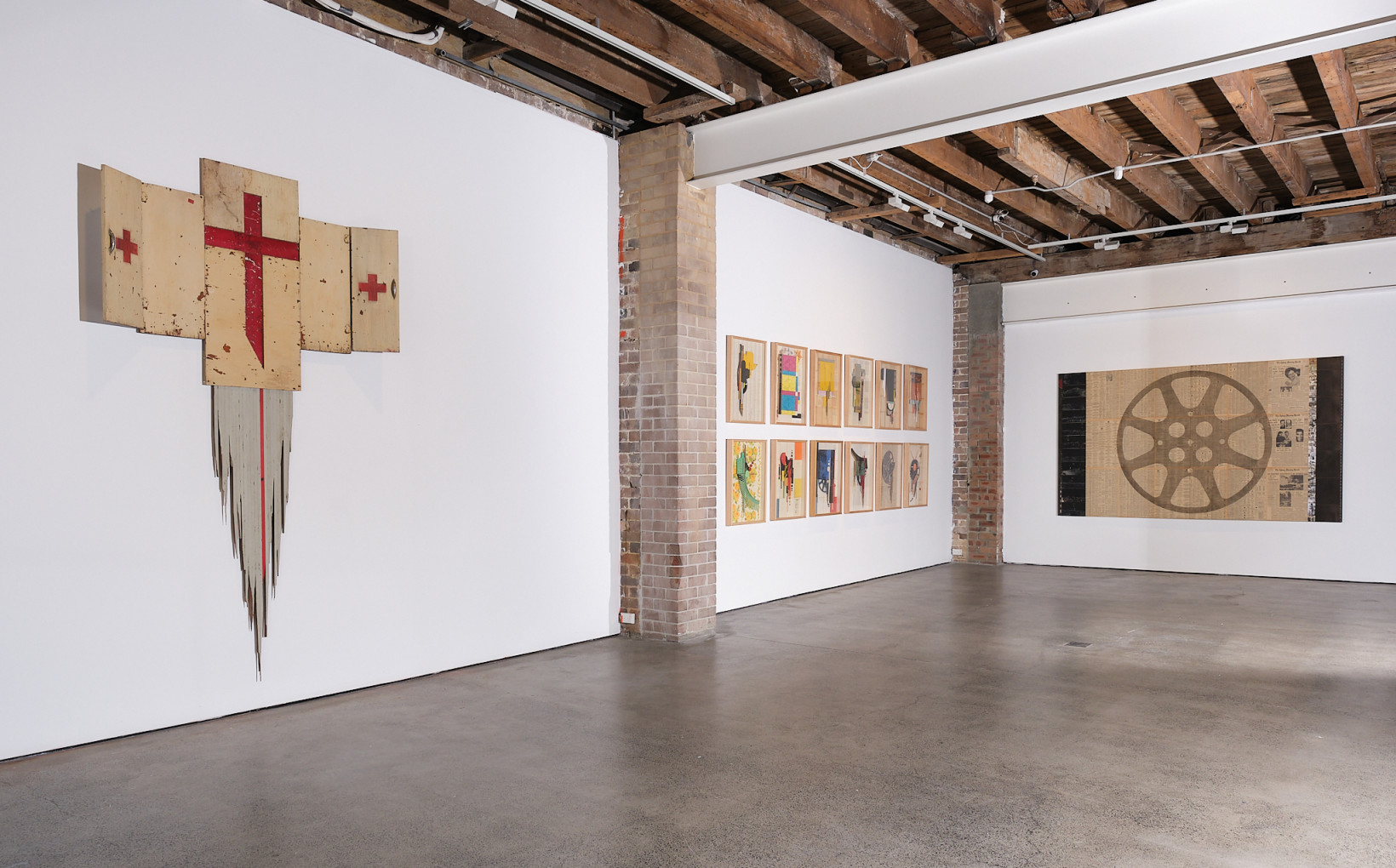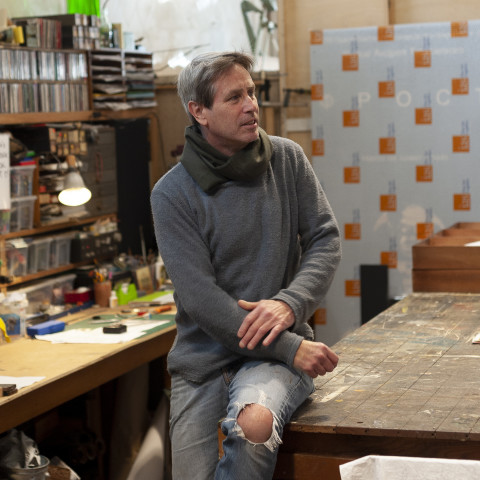 Lives and works in Sydney
Represented by nanda\hobbs
James Powditch is an artist that sees the world though his own unique personal codification. His practice—assemblage based, monumental and beautiful—is created with an alchemist's hand. The artist weaves the detritus of our existence into something that has a direct connection to our collective psyche. A bowerbird by nature, his studio is a mass of objects, patterns, images, collected over decades—waiting patiently to be recontextualised into an artwork. Their history and patina are real, faded and scuffed by an unforgiving world.
The artist utilises the robustness of his materials to create two dimensional forms, yet, somehow they yield to his hand—wood is rendered an almost malleable form, melting over the picture plane. Repetition and collage—carefully selected to interact with a particular theme—introduces another layer of depth beyond the initial surface of the work. Although the exhibition has a powerful, dynamic feel, intricate moments abound throughout the show, drawing in the curious mind.
The exhibition title, taken from the film The Proposition, introduces us to a body of work that has been drawn from the history of Australian cinema. He catalogues those celluloid monuments that have been fundamental in the shaping of the later part of the 20th century and beyond. When it comes to the artwork, it is difficult to discern which is the lead—the materiality is a powerful element, just as much as the title and theme. The resulting artworks are not homages to or replicas of films, rather, they are drawing from the same well. They touch on the sensibility of the film—the title of the artwork is a clue, not a directive, to understand and delve deeper.
Picnic at Hanging Rock is a delicate work that speaks of wallpaper-clad Victorian drawing rooms and like the film, is deeply beautiful and eerie. Mad Max II is raw and masculine, emblematic of a generation of petrol-fuelled youth. Chopper— a powerful and crusader-like altarpiece holds court in the gallery, its ambiguity a clever reflection of Chopper Read himself.
The uniqueness of Powditch as an artist is well recognised. Powditch is a multiple finalist in many of Australia's significant art awards including the Archibald Prize. He is an artist who speaks his mind though his work and his social commentary. This exhibition delves into the moving anthology of cinema. We acknowledge what has come before, and what has informed and reflected our attitudes for generations. In doing so, we are able to construct and mould a collective and hopefully, just future.

Ralph Hobbs
October, 2021
Richard Morecroft talks to James Powditch about the process underlying his complex assemblage works and the influence of major Australian films on the works in The Proposition. Video courtesy: EXHIBITION with Richard Morecroft 4 July, 2021

Artist Talk—Ralph Hobbs in conversation with James Powditch | Saturday 23 October, 2–4pm (*RSVP essential)
Exhibition Drinks—James Powditch + Leslie Rice | Saturday 30 October, 1–4pm (*RSVP essential)


\
Exhibition featured works
12 - 14 Meagher Street Chippendale, NSW 2008
Opening Hours
Monday to Friday, 9am - 5pm Saturday, 11am - 4pm