The View From Here
6 July — 17 July 2021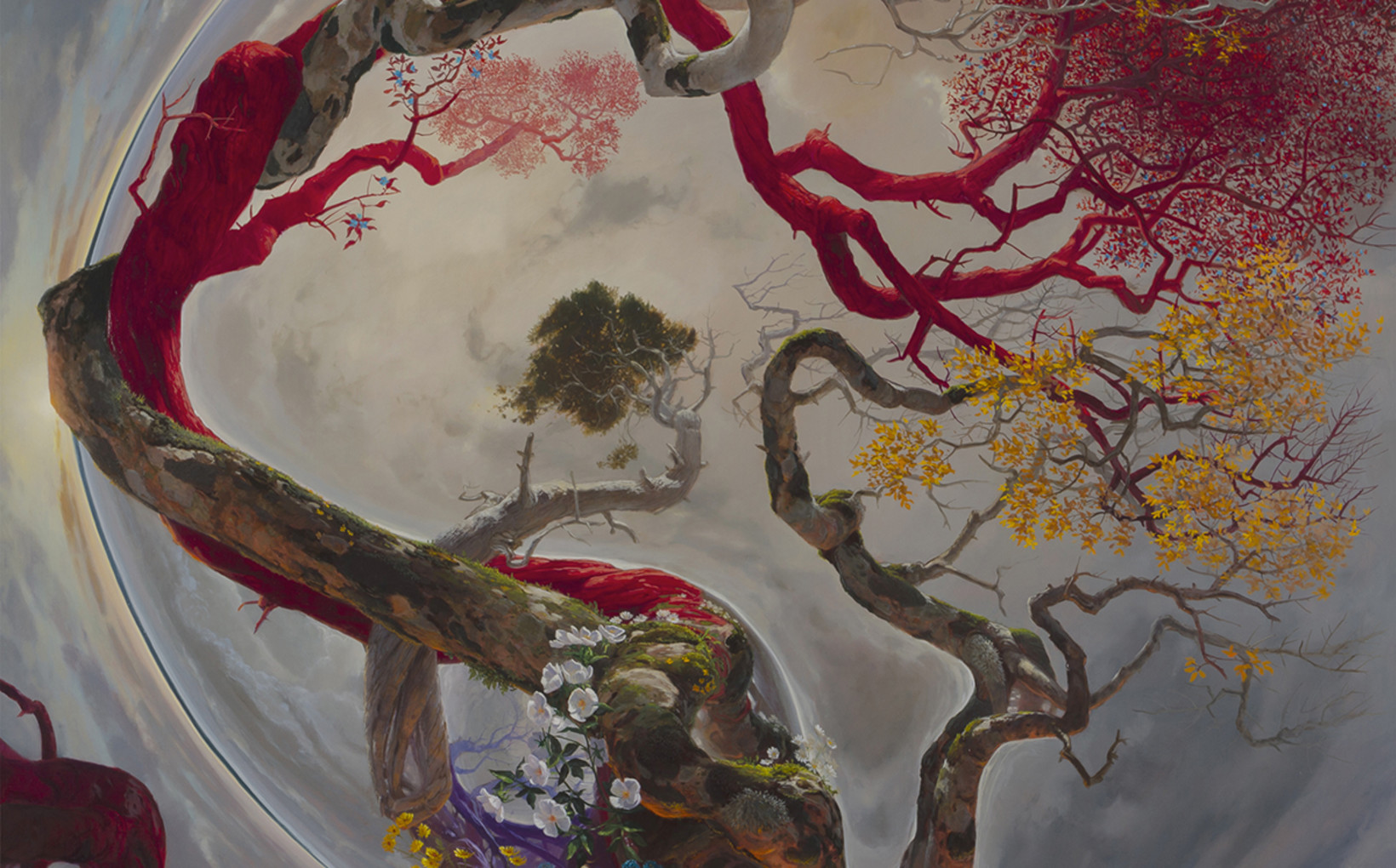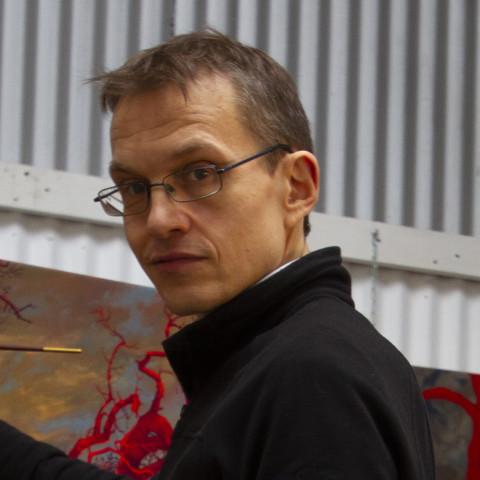 Born 1973, Adelaide
Lives and works in Adelaide
Natural environments are imbued with rich and diverse mythologies and, as such, become transformed into an amalgam of personal histories. How each individual, or indeed cultural group, perceives a place will have been informed by their experiences. In his latest exhibition, 'The View From Here', Jason Cordero asks viewers to accompany him on a journey into simultaneously familiar and yet unfamiliar realms, unbound by specific identity. Here, Cordero challenges us to look beyond our pre-conceived understandings of place and invites us to appreciate the view from alternative vantage points.
Transcending the natural form of the land, we enter a phantasmagorical wonderland of distorted perspectives. Recognisable iconography—mountains, trees, lakes and skies—no longer coexist in wholly familiar ways. In this space, there are no absolutes. We are able to climb Cordero's Escher-like renderings—twisting tree limbs that lead into vast spectacular skies filled with endless possibilities. Colours are both natural and implausible. Mirrored mountains float in space—Cordero's use of pseudo-reflections allowing us to appreciate different perspectives of place. Through the artist's hand, we are invited into a parallel universe where the unconventional representation of natural forms allows us to both superimpose our own narratives and consider those of others.
We are willingly drawn into Cordero's landscapes; spaces of boundless mystery and ineffability. Echoing Edmund Burke's notions of The Sublime, the viewer becomes immersed in, and in awe of, these landscapes, overwhelmed by the vastness and unknowability of the terrain. Navigating these metaphysical realms is only possible by relying on our past experiences. The landscape then, becomes a representation of the human psyche—manifestations of our inner world. Our experience of it is unlike that of others.
Cordero at once ignites our imagination and anchors us in a deep understanding of our land's shared history. We are asked to open our eyes and truly appreciate the view from here.

Nicole Hauser
July, 2021
\
Exhibition featured works
12 - 14 Meagher Street Chippendale, NSW 2008
Opening Hours
Monday to Friday, 9am - 5pm Saturday, 11am - 4pm