This Used to be the Future + In Hope We Trust
Matthew Quick & Stuart McLachlan
10 October — 26 October 2019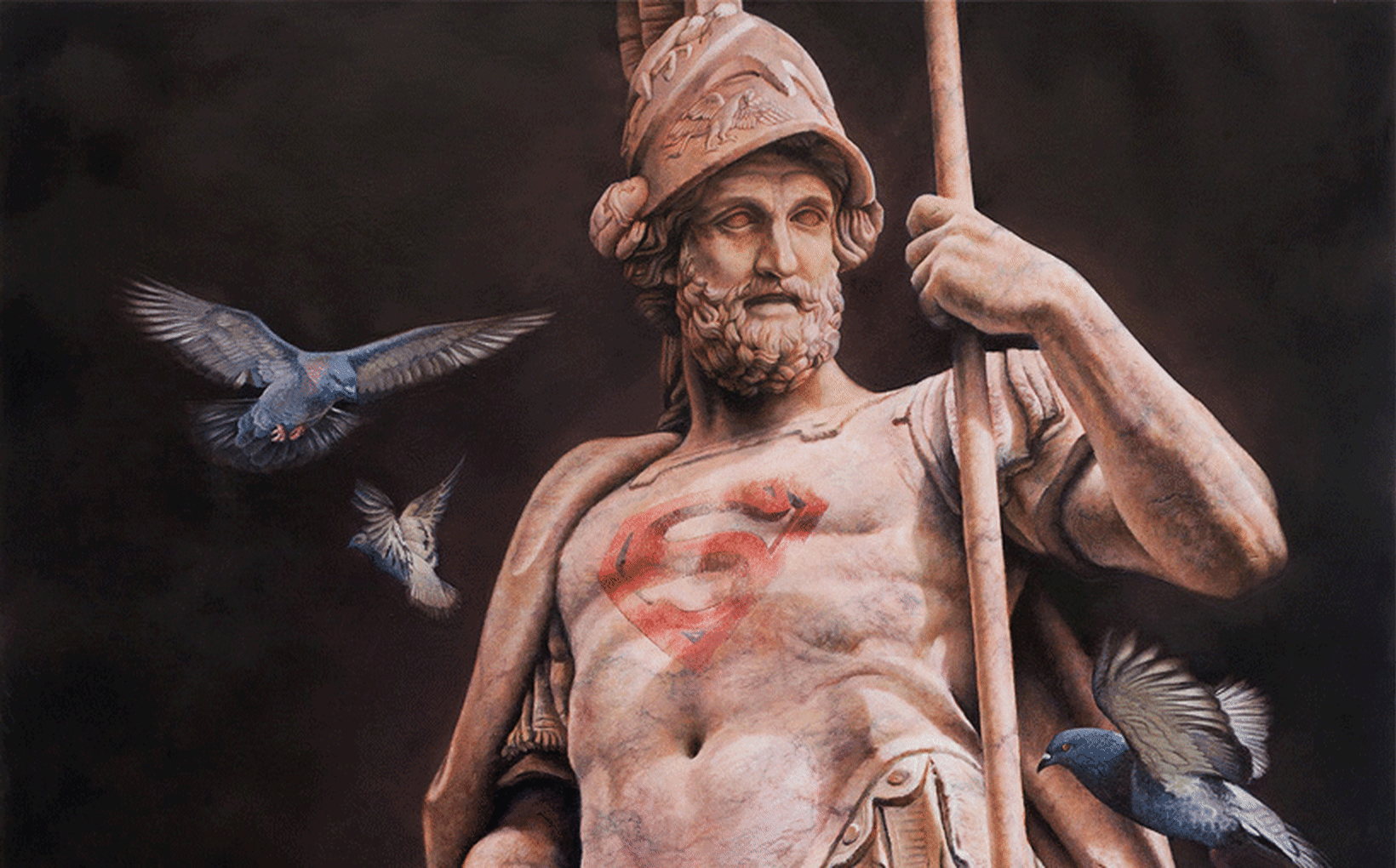 Matthew Quick and Stuart McLachlan share the walls and floor in this dual painting / sculpture exhibition.
Occupying the gallery walls will be Matthew Quick's This Used to be the Future. The works are not only a unique amalgamation of the tradition of landscape painting and surrealism, but are filled with metaphors and stories that the viewer is invited to explore and extrapolate. Thematically, the pictures look at the how previous generations believed the future would be, compared with the realities of the present day.
VIEW FULL CATALOGUE | MATTHEW QUICK

His first solo show with Nanda\Hobbs titled In Hope We Trust, Stuart McLachlan uses intricately moulded paper to create figures and architecture to mirror the fragility of our desires and choices. Anchored atop heavy stone to reflect the weight we bear - these pieces tell the stories of who we are and the foibles of being human.
VIEW FULL CATALOGUE | STUART MCLACHLAN
\
Exhibition featured works
12 - 14 Meagher Street Chippendale, NSW 2008
Opening Hours
Monday to Friday, 9am - 5pm Saturday, 11am - 4pm COVID Safe Check-in: As part of the Nanda\Hobbs COVID safety plan, all visitors to the gallery must sign in via the Service NSW QR code.