Titanic
18 May — 5 June 2020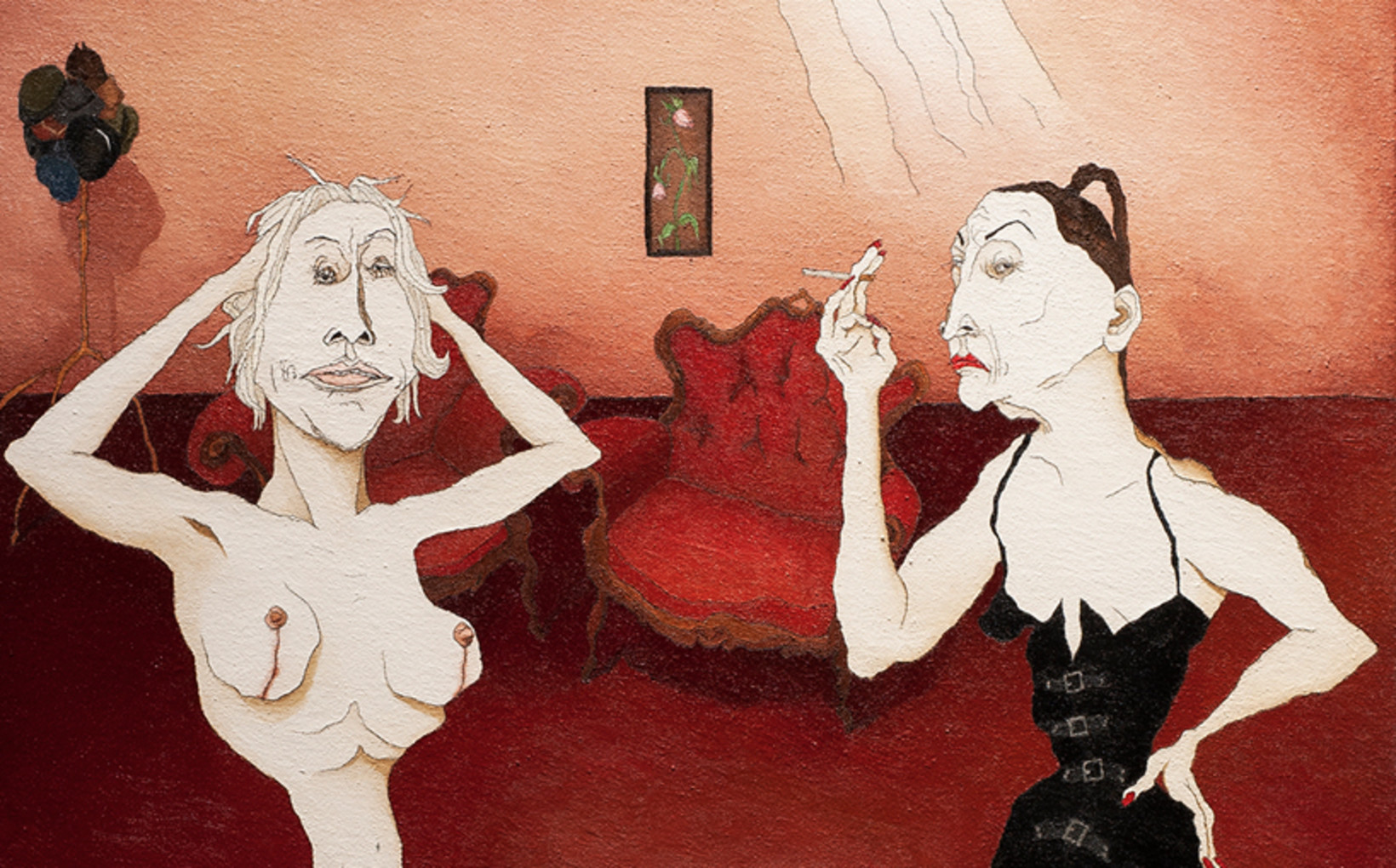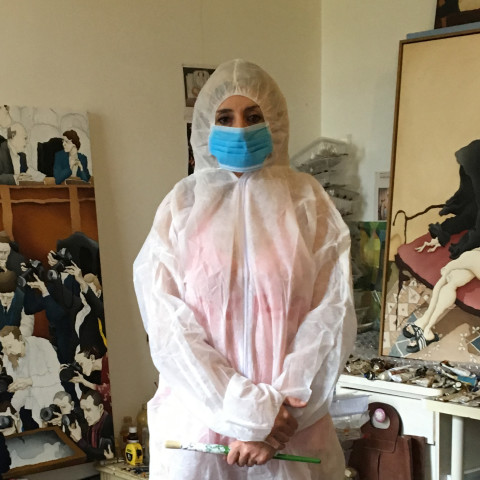 1978
Lives and works in Sydney
Represented by nanda\hobbs
Caroline Zilinsky is the most enigmatic of painters. She is obsessive, highly skilled, sharp witted and possesses an eye that drills into the very soul of her sitters, revealing their most intimate truths. Her unrelenting artistic drive is intoxicating—ten-hour days at the easel is the studio norm.

When viewing Zilinsky's paintings, one cannot be an innocent bystander. As an artist, she has the ability to metaphorically reach out and grasp the viewer, compelling us to engage in a dialogue with her protagonists. Her sitter's stare gives way to the delicate patterning of an exquisite rug while the artist's mastery of tonal variation guides us through her carefully constructed compositions. Shadow and form are subtle, but superbly articulate. This artist revels in her solitary pursuit. She is forthright in her personal history and how it informs her practice—laying bare her own insecurities about the world that she has dealt with over many decades. She asks us in our newly minted Covid world—what took so long for you to join me?

Zilinsky's works inhabit an interesting place in contemporary Australian painting. She echoes many of the themes of the Australian Modernism greats. Stylistically, she acknowledges a debt to their introspective investigations into an uncomfortable world. Her attention to the idiosyncratic detail is critical in her work. Delicate notes—the slash of a red painted toenail commands our attention, then, gives way to the expansive void of an interior wall with shadows that evoke sense of the history of time that appears to have stood still.

There is a black humour that pervades the exhibition titled 'Titanic'. With a wry smile she explains:

"The world started melting down and you said let's have the show. I thought the world may not exist in a few months so I said yes but it felt a bit like shuffling deck chairs on the Titanic. May as well play the violin to the bitter end and go down doing what I love."

Zilinsky, by holding a mirror to our society, questions many things about the way we are and the way we think about ourselves. There is much to obsess about in her painting. There is beauty, there is calm. They are not easy pictures — but that is true of life where beauty is often reviled in the overcoming of adversity.

The artist's calm articulation of our flaws and our inherent charms is profound, indeed she is reflecting us through her subjects —it is a societal observation that is so very important for us to take note of, as we stumble through a world that lacks so much of what we knew we took for granted a few short months ago.
Ralph Hobbs
May 2020
Artist Caroline Zilinsky discusses the work in Titanic with Gallery Director, Ralph Hobbs (6:11mins)
\
Exhibition featured works
12 - 14 Meagher Street Chippendale, NSW 2008
Opening Hours
Monday to Friday, 9am - 5pm Saturday, 11am - 4pm