True Romance
20 March — 5 April 2014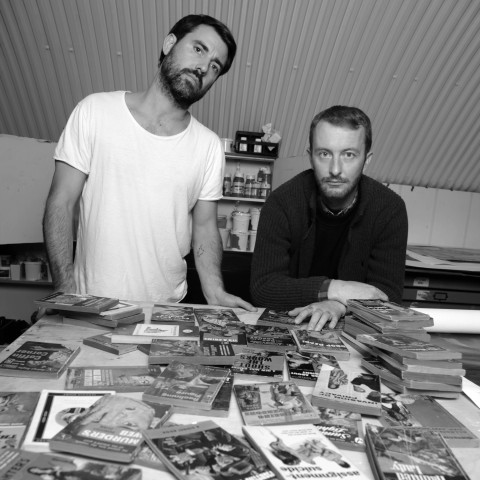 Live and work in London
Represented by nanda\hobbs
Taking the international art world by storm, the Connor Brothers had sell-out shows in London and New York in 2013 and sold out at all art fairs they were exhibited in. On March 4th, 2014 they set an auction record for a painting at Bonhams in London. The Victoria and Albert Museum recently included two prints in their collection.
Their fresh approach to life and love is capturing the hearts and minds of collectors world-wide. This is world culture taking a turn and looking through irreverent, yet, laser-sharp eyes.
Twins Franklyn and Brendan Connor grew up in the pseudo Christian cult know as "The Family" (along with River and Joaquin Phoenix) in the 1970's. Their lives, prior to escaping at the age of 16 had been completely removed from contemporary culture. So, the wonderment in which they viewed our world was almost anthropological as they tried to understand this overwhelming society.
The brothers had an insatiable curiosity and appetite, developing a system for exploring the world through their ideas, wit and art. Their constant referencing of contemporary pop and pulp culture using the power of words and images had very different meanings to those they had grown up with.
\
Exhibition featured works
12 - 14 Meagher Street Chippendale, NSW 2008
Opening Hours
Monday to Friday, 9am - 5pm Saturday, 11am - 4pm COVID Safe Check-in: As part of the Nanda\Hobbs COVID safety plan, all visitors to the gallery must sign in via the Service NSW QR code.