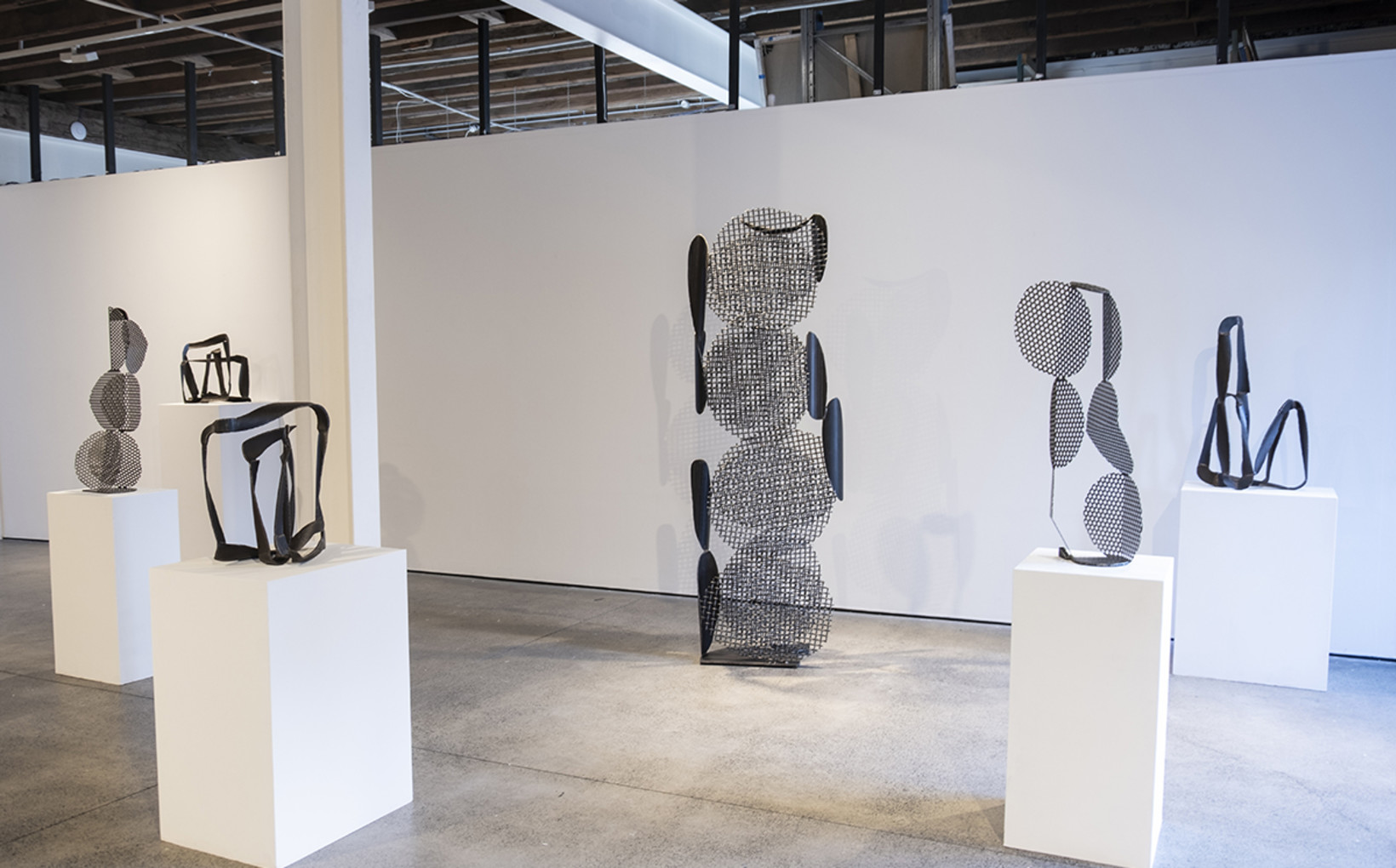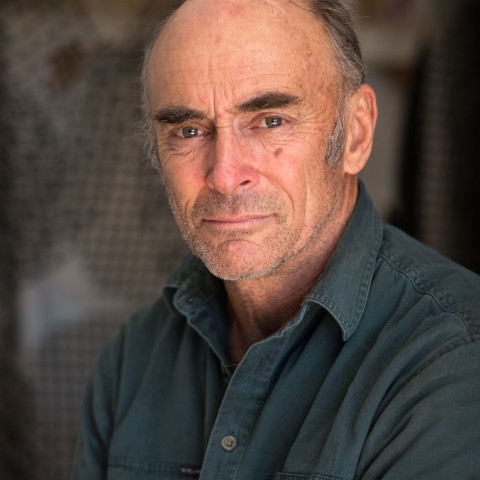 Lives and works in Walcha, NSW
WRACK

Listening to James Rogers describe the process of sculpting is a deeply evocative experience. The artist's gaze remains sharply focused on the monumental steel form in front of him. His arms move in unison, as if conducting an orchestra, pointing to ethereal visual moments within the form. The muscular passion and motion of the artist underpins the chain of events that lead to, in his words, "the cycle of creation".
Rogers' sculptures are born from an inimitable understanding of the aesthetic relationships between space and form. They transcend the natural physicality of iron and steel, as he exploits the innate plasticity of the materials. Steel pipes ripped on the curve by the white-hot flame of the oxy torch, becoming, in effect, drawings in steel. He creates ribbons of metal that float in space, locked together in intertwined structures. One element is built on the next—yet all contribute to the final compositional form.
The title of the exhibition alludes to the intensity of the process. Wrack—the stuff washed up on the shore after a storm is the embodiment of the process by which the artist transforms pipe and mesh into works of art. Woven wire disks are layered in space whilst the overall structural curvature dictates the flow of form. There is a journey of transformation at hand— from heavy to light, base metal to something immaterially sublime. Yet the inherent balance and stability of the form is ever-present.
Land, sea, and the human form have always been direct inspirations for Rogers who captures the individual sensations one has from being in the landscape. Feeling the waves roll over you or being in the presence of another human are fundamental sensory experiences of our living condition. The uniqueness of James Rogers is his capacity to metaphorically deliver us to these places without overtly pointing the way. To enter the realm of his work is to undertake a harmonised journey of discovery.
Ralph Hobbs
May, 2023
"....his mid-career survey at the Drill Hall Gallery in Canberra was a revelation."
John McDonald "A revelation': the standout sculptor creating art with a blowtorch", SMH, September 18, 2020
\
Exhibition featured works
12 - 14 Meagher Street Chippendale, NSW 2008
Opening Hours
Monday to Friday, 9am - 5pm Saturday, 11am - 4pm