Cardwell + McLachlan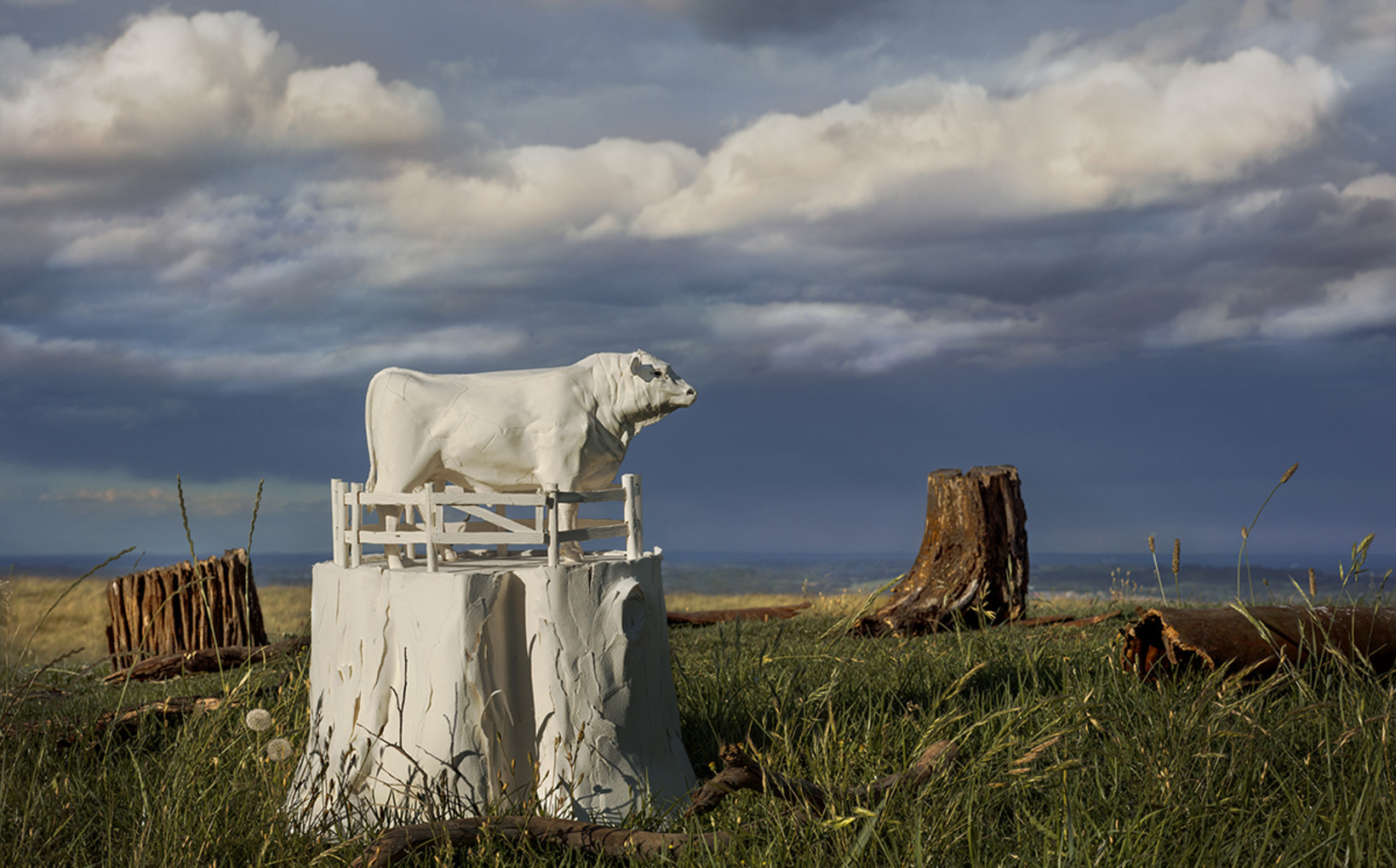 Cardwell+McLachlan is the new collaborative project between photographer Simon Cardwell and sculptor Stuart McLachlan. Through the creation of mythical scenes, the pair pose questions regarding the 'progress' of humanity and our impact on the natural world.
Hand-cut paper sculpture skeletons sit amongst an organic ecosystem, created by the two artists from living plants and rock. The photographic series titled Acquiesce proposes alternative narratives to those readily forced upon us about the impact of humanity on the natural world. The duo imagines instead a post-human world, born from a past that has dethroned even the most resilient and prolific of species, sparing none.
Through cutting, building and forming paper Stuart McLachlan searches for ways to reflect alternate narratives to issues that compound humanity. All aspects of the tiny sculptures are created by hand – from the drawing of concepts to the cutting, gluing and eventual building – everything is considered. Painstaking care is taken to create these stories, to draw the viewer into an alternate world.
Simon Cardwell's final shot creates a sense of awe, exploring identity, in the context of environmental concerns, human freedoms and isolation. Yet his light, colour and focus help create a moment that is at once intimate and overwhelming..
\ Exhibitions featuring
Cardwell + McLachlan
12 - 14 Meagher Street Chippendale, NSW 2008
Opening Hours
Monday to Friday, 9am - 5pm Saturday, 11am - 4pm