Loribelle Spirovski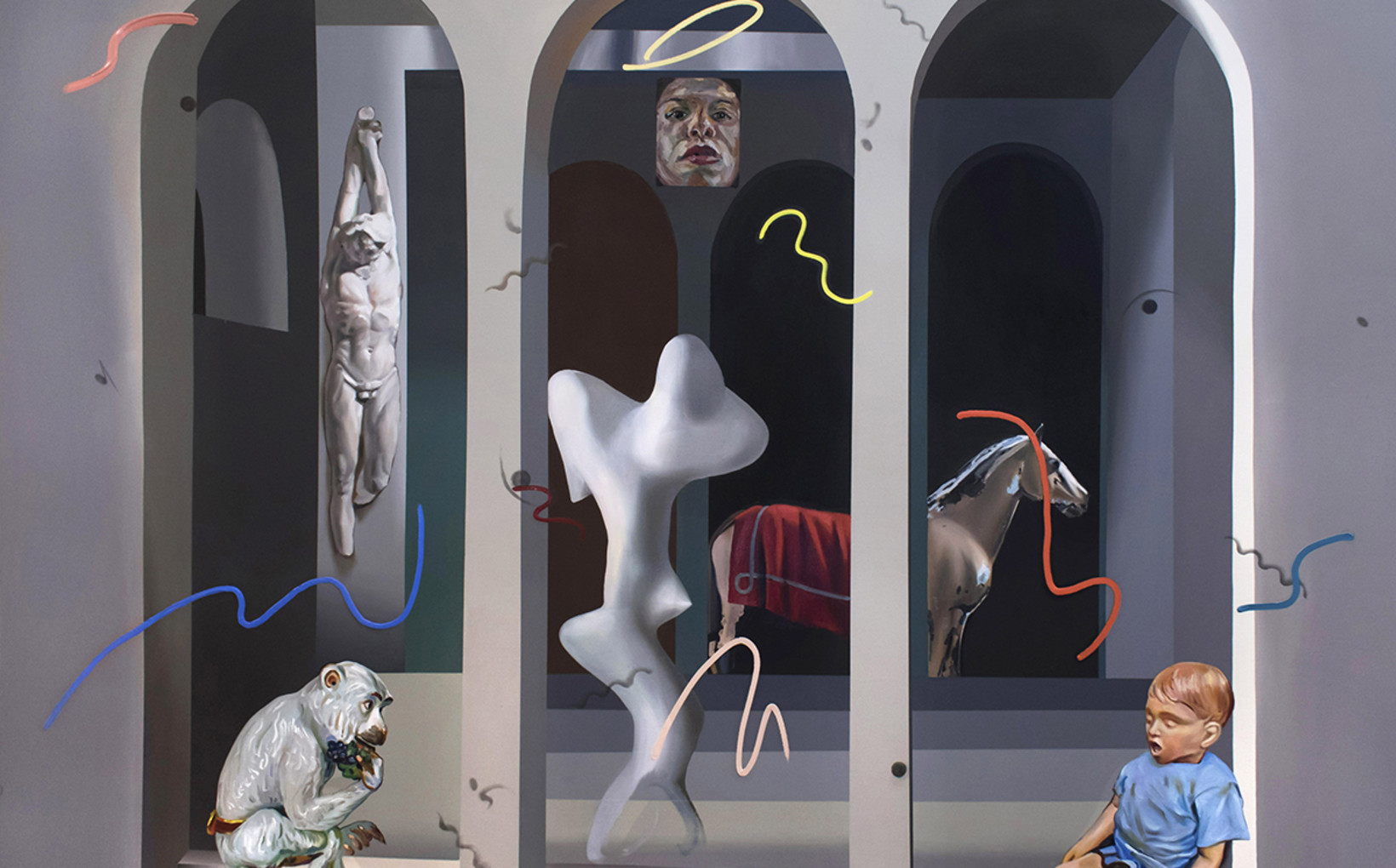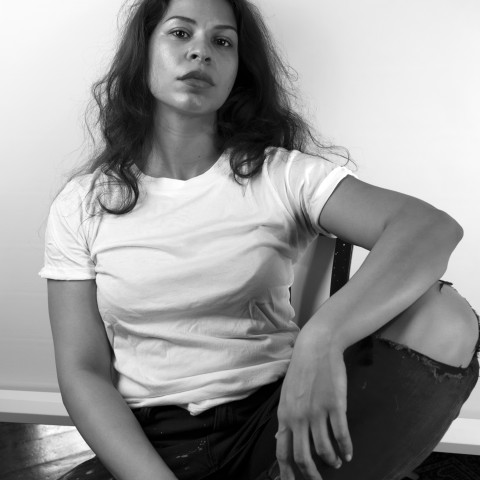 1990
Lives and works in Sydney
Represented by nanda\hobbs
Loribelle Spirovski attended the College of Fine Arts at the University of NSW, graduating in 2012 with a degree in Art Education. Her painting practise works in the interstices between the human figure and space, movement and stillness. Working in a number of simultaneous styles, her work spans traditional portraiture, surrealism and pop art that marries dark and light themes in a single experimental practice.

With nods to historical figures such as de Chirico, Dali and Bacon, Spirovski paints a fragmented world, reflecting the anxieties defining the present age while never relinquishing a sense of hope for the future.
"The spaces that we find ourselves in can have profound effects on our feelings, thoughts and actions, even as we are agents within that space, shaping and changing it to suit our needs. This dialogue between space and occupant is always something that has interested me, particularly as someone for whom migrating from one country - one space - to another has had a profound effect."
\ News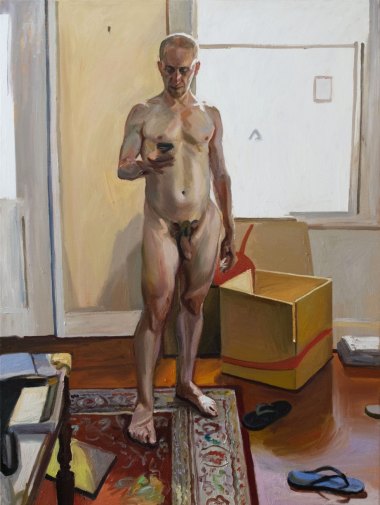 Media
31 August 2021
Sydney artist Loribelle Spirovski is the 2021 winner of the Naked & Nude Art Prize at the Manning Regional Art Gallery for her painting, Moving House, judged by acclaimed artist and 2014 winner of the prize, Wendy Sharpe.
Read more
\ Exhibitions featuring
Loribelle Spirovski
12 - 14 Meagher Street Chippendale, NSW 2008
Opening Hours
Monday to Friday, 9am - 5pm ONLINE Saturday – closed until further notice Following the latest NSW Government advice in relation to Covid— from Monday 29th June, the Gallery will be operating online only—Monday to Friday 9-5 pm for the duration of the Sydney lockdown All events associated with Paul Ryan (South by Southwest) and Les Rice (Disco Inferno) exhibitions have been postponed. We will keep you advised of any further changes as they arise. COVID Safe Check-in: As part of the Nanda\Hobbs COVID safety plan, all visitors to the gallery must sign in via the Service NSW QR code.