Chinese Icon
29 August — 7 September 2019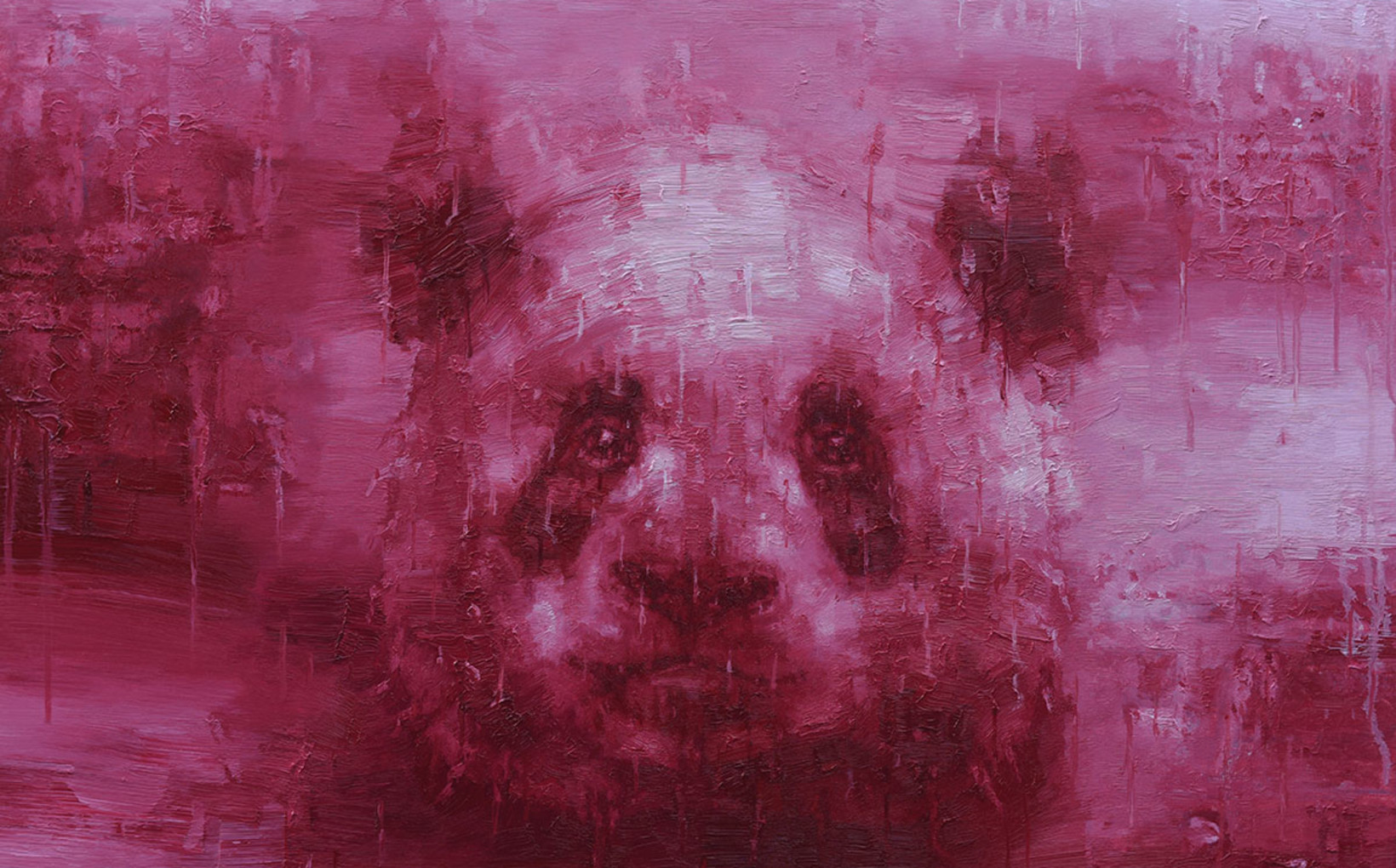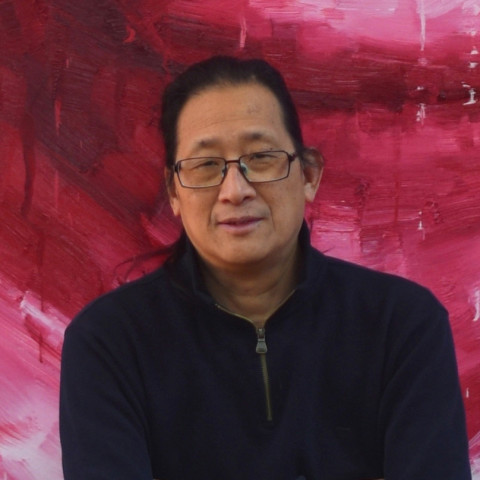 Born 1960
Lives and works in Sydney
Represented by nanda\hobbs
Adam Chang has a way with tone. His practice has evolved through the subtle annunciation of form, found in the variation of a single colour— its depths from light to dark. Thematically, Chang's subjects are always important. However, they become— in purely aesthetic terms— subordinate to the abstract exercise of finding harmony within the picture plane. Every stroke from his board brush articulates the artist's purpose. He has a stripped-back approach. He eliminates unnecessary distractions and, in doing so, has created a methodology that is precise in its execution.
Over three decades and two homelands, the artist has worked with one singular purpose— to push a difficult methodology to new aesthetic heights. Although living in Australia for twenty years, Chang is intrinsically linked to China— the country of his birth. His paintings unify what the East and West both hold dear— a shared rich cultural history. China is a land abundant in iconography and subliminal meaning, sought in all aspects of life. Luck and good fortune are drawn from numeracy, astrology, and zoolatry. They provide deities and a light path forward for a good life. Revered iconography can come from the most obscure places and acts as a metaphor for a life where anything is possible with hard work and good fortune.
In this exhibition— his first in three years, the artist explores the giant panda, native to the mountain ranges of south-central China. The panda is the best-known animal from this vast country. It's a revered and protected icon of the natural world. For the Chinese, the panda is a symbol of peace and harmony, whilst possessing a quiet inner strength. This understanding of the elevated order of meaning in his subject is important when investigating Chang's work. The artist is inviting the viewer to look into the painting— to be lost on the intricacies of his dynamic yet controlled brushwork. As the panda appears through the mist of a monochromatic palette, one is reminded of all that is inherent in the mythology of the animal as a deity, and in doing so, is provided with a portion of the blueprint for a peaceful life.
There is an interesting intersection of man and myth in this exhibition. It's a central theme in the expansive portrait of China's leader Xi Jinping. Akin to a billboard in scale and red in colour, there is a Rosenquist epic-ness to the portrait. The juxtaposition of China's strong man with a benevolent smile—installed next to portraits of the giant bears of Sichuan— creates a dialogue about the nature of, and the desire for, peace, meaning and use of strength in a turbulent contemporary world.
Adam Chang's impressive oeuvre as a portrait painter is world-renowned. Xi Jinping is arguably Adam Chang's finest portrait. In Australia, his expansive canvases have been included in multiple Archibald prize exhibitions at the Art Gallery of New South Wales (winning the People's Choice award in 2011). His work is included in the permanent collection of the Australian National Portrait Gallery collection in Canberra.
It's a truism that art is not only about the image— there are greater forces at play. History, time, place and leading protagonists become set in stone through the creation and curation of cultural history. It was once the state that controlled this idolisation. Chang is creating paintings in a globalised world. They speak of global issues—in doing so, he is making the history painting of our time.
Ralph Hobbs
August, 2019

RECENT PRESS
22 August 2019 - SBS Mandarin interview with Adam Chang about his Nanda\Hobbs Exhibition

7 August 2019 - ArtAsiaPacific: Monochrome Icons: Interview with Adam Chang
by Michael Young, Contributing Editor, ArtAsiaPacific
张鸿俊(Adam Chang)的作品有独有的风骨。他的画作通过形式的微妙表达逐步演变,从单一颜色由浅入深的变幻中可见端倪。为了突显主题,作品的主体总是举足轻重。然而为了追求纯粹的美学,作品主体又让位于对和谐的抽象展示,成为画板上的附属品。每一笔触都为了清晰地表达艺术家的深意。画家从中剥离,消除了不必要的干扰,并在此过程中创造了一种精确执行的方法。
纵横艺术界三十余年,往返于两个家园,艺术家张鸿俊不忘初心,致力于将一种困难的方法推向新的审美高度。虽然在澳大利亚生活了二十年,但张鸿俊与中国,他的祖籍国血肉相连。他的画作统一了东西方共同珍视的东西–兼容并蓄,博大精深的文化历史。中国文化厚德载物,意象深刻,在生活的各个方面都有所追求。通过卜卦,占星术和动物崇拜可以祈福,是可以通向美好生活的康庄大道。受人尊敬的肖像画可能来自最隐蔽的地方。这也可以作为一种生活的隐喻,努力工作加上好运气,一切皆有可能。
本次展览是他三年来的首次展览,艺术家张鸿俊探索了原产于中国中南部山脉的大熊猫。熊猫是这个广袤国家最鼎鼎有名的动物,是自然界中受崇敬和庇佑的象征。对于中国人来说,熊猫是和平与和谐的象征,但同时也拥有宁静的内在力量。在研究张鸿俊的作品时,必须要理解他主题的引申义。艺术家在邀请观众观看这幅画 - 在他错综复杂的既动态又克制的笔触中迷失。当熊猫从单色调的色雾中显现时,人们会想起神话中熊猫即是天神的故事,并且可以感受到安详生活的图景。
在本次展览中,人与神话有一个有趣的交汇点。这是中国领导人习近平的巨幅画像的中心主题。规模类似于广告牌,以红色为主,这幅肖像颇有罗森奎斯特的史诗感。中国强者仁慈地微笑着,与四川大熊猫的画像并置,开启了一个在波谲云诡的当代世界中对和平,意义和权力的本质和愿望的探讨。
张鸿俊作为肖像画家,其作品令人耳目一新,享誉全球。尽管存在争议,但习近平的巨幅画像可以说是张鸿俊最好的作品。在澳大利亚,他的作品已多次被收录于澳大利亚国家绘画大奖奖项展览中,在新南威尔州士美术馆展出(2011年获得公众选择奖)。他的作品被收录在堪培拉的澳大利亚国家肖像画廊永久收藏品中。

不言而喻,艺术不仅仅是关于形象–背后还有更大的力量在起作用。历史,时间,地点和主体通过文化历史的创造和展出而水乳交融,密不可分。中国曾经控制这种文化浪潮。张鸿俊在这个全球化的世界中创作,画作立足于全球问题。所以,他所绘的是我们这个时代的历史。
拉尔夫·霍布斯
2019年8月
\
Exhibition featured works
\ News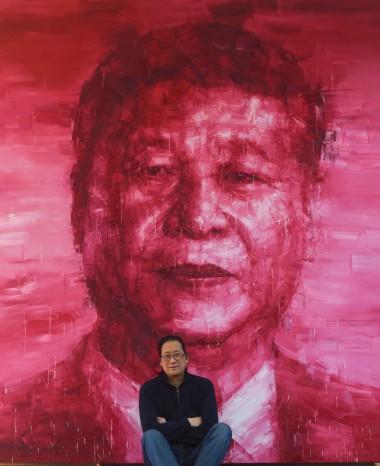 Media
22 August 2019
ArtAsiaPacific's contributing editor, Michael Young, interviewed Adam Chang this month about his lifelong passion for painting and the remarkable career forged across two countries over four decades. Chang talks about his Nanda\Hobbs solo exhibition on show from 29 August to 7 September.
Read more
12 - 14 Meagher Street Chippendale, NSW 2008
Opening Hours
Monday to Friday, 9am - 5pm Saturday, 11am - 4pm COVID Safe Check-in: As part of the Nanda\Hobbs COVID safety plan, all visitors to the gallery must sign in via the Service NSW QR code.